Cheryl Derricotte: From Cheryl to Harriet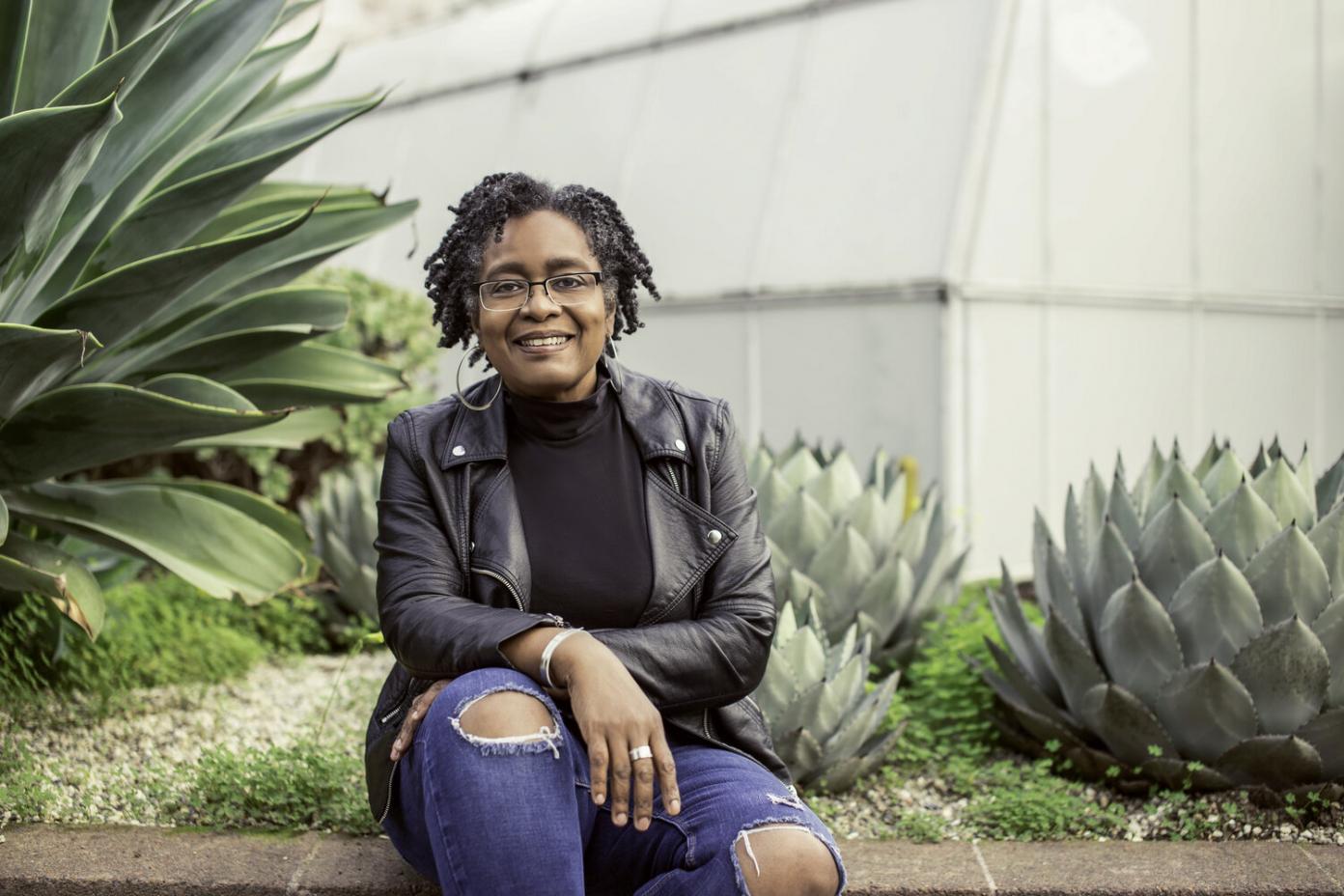 "Freedom's Threshold" is a true homage of thanks from one powerful changemaker to the next. An honorary monument of Harriet Tubman, created by San Francisco artist, Cheryl Derricotte.
Huge congratulations to Cheryl Derricotte for her latest achievement and work of art, "Freedom's Threshold". Derricotte has been selected by a committee including the NAACP, to create an esteemed monument that will pay homage to renowned abolitionist and mother of the Underground Railroad, Harriet Tubman. Derricotte's soaring sculpture of 12 feet will find its home at the Millbrae Station in the San Francisco Bay and will be constructed from glass and aluminum. The monument is scheduled for completion in summer 2022.
Derricotte's residency at Villa San Francisco took place in fall 2020 where she was the first artist selected for the program. While her latest art favors the use of glass and aluminum, she has also worked with paper as a medium. Derricotte believes in the power of language and the written word. In a 2020 article with Merci SF, she remarked that she "lives under the tyranny of title" which indicates her attention to the power of communication and messages delivered through her art.  
Her homage to Harriet Tubman speaks directly to her interest in both contemporary and historical political art. As a Washington DC native, it is no surprise that Derricotte's art is deeply rooted in political awareness and movement. Much of her work, including Freedom's Threshold, speaks directly to the profoundness of one of the most well-known Ambassadors to France in the history of the United States, Thomas Jefferson.  
During the crux of the Black Lives Matter movement in 2020, Derricotte decided to make the most of her residency with Villa San Francisco to hone in on her journey for truth and transparency. Much of Derricotte's artwork has been inspired by her historical research on early American politics and society, as well as its relationship to France.  
When asked in an interview on how she became connected to France, Derricotte shared a heartfelt story of her youth. When she was a young girl, her family didn't have much money, but one day, her mother, who was known for being quite lucky and a good game player, had called in on a radio contest to win tickets to fly anywhere in the world. With some luck, her mother was the winning caller, and when the host of the radio show asked where she wanted to go, Derricotte's mother said, "My kid is talking French, so Paris." Derricotte says the trip was a "dream come true" — ten days in Paris had "captured teenage Cheryl's imagination and fueled her love for art." 
You can read the full interview with Merci SF here, and learn more about Cheryl Derricotte's artistic accolades on Villa San Francisco as well as a recent article published by the San Francisco Chronicle about Derricotte's most recent art and monument of Harriet Tubman.  
Sign up to receive exclusive news and updates