C'est la vie? Raising Awareness on Capital Punishment through Art
Maison Française
4101 Reservoir Road NW
Washington DC, United States 20007
October 10, 2023
To mark the World Day Against the Death Penalty, the Embassy of France is hosting the opening ceremony of our exhibit, C'est la vie? Raising Awareness on Capital Punishment through Art .
Together with Embassy of Spain, the European Union Delegation, Witness to Innocence, and "Ensemble Contre la Peine de Mort", the Embassy of France is organizing a public streetside exhibition featuring reproductions of artwork created by inmates on death row that will be displayed outside participating European embassies (including Spain, Portugal, Italy, Austria, and the Netherlands).
On October 10, 2023, the opening night event will feature the work of death row inmates, some of whose sentences have been overturned, and a discussion on the influence that art has had on their lives.
This event will feature visual art, courtesy of artist Ndume Olatushani, who found peace and freedom in painting during his two decades on death row, in addition to performances by musical groups opposed to the death penalty and a live reading from "Final Words," documentary photographer Marc Asnin's exploration of Texas inmates' last words.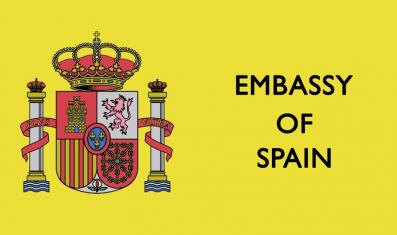 The Delegation of the European Union
Sign up to receive exclusive news and updates