Caroline Mesquita: Noctambules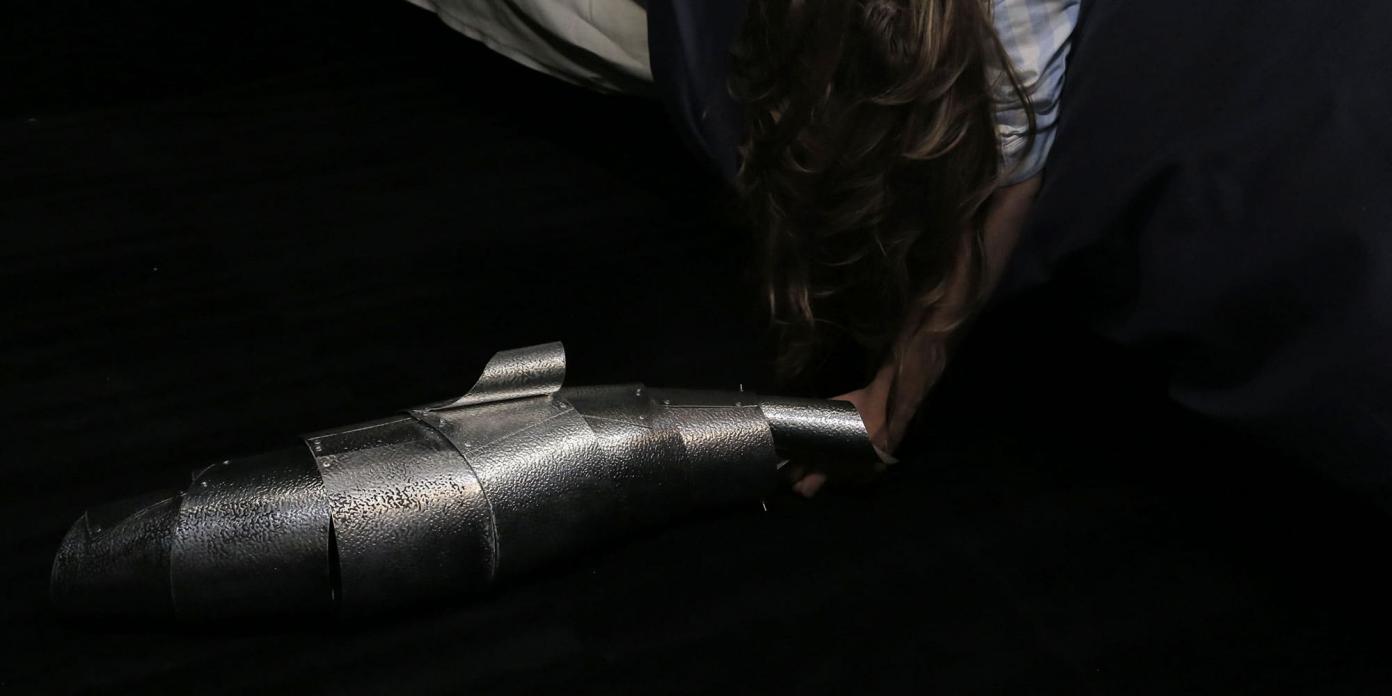 Blaffer Art Museum
4173 Elgin St.
Houston, US 77004
November 13, 2021–March 13, 2022
The Blaffer Art Museum presents "Noctambules," an exhibition by the French artist Caroline Mesquita supported by Étant Donnés Contemporary Art, a program developed by FACE Foundation and the Cultural Services of the French Embassy in the United States.
Caroline Mesquita is one of the most intriguing and innovative young sculptors to emerge out of France, and the Blaffer Art Museum is excited to present her first solo museum exhibition in the United States.
Mesquita was born in 1989 in Brest, and she currently lives and works in Marseille.
A jubilant disquiet presides over her sculptural work, which navigates the increasing intimacy between man and machine as our forms, materials, and desires frolic. Her combinatory practice marries the physicality of altered, oxidized, and painted copper and brass sheets with theatrical playfulness and sociocultural references. Mesquita's ensuing experiments in metallurgy and materiality result in life-size figures interacting with one another in carnivalesque vignettes that slide between Hellenistic sculpture, baroque ballet, and melancholic parade. Even as she has more recently experimented with different chemical treatments to create a wider spectrum of color, as well as the medium of cut paper to interject lightness and fancifulness, she retains a distinctive boldness in her approach to space and the object—orchestrating immersive environments that pull us in, wittingly or not, to the questions being posed.
In her continued exploration between majesty and monstrosity, earthly and the manmade, the Blaffer is thrilled to produce a newly commissioned, site-specific installation in 2021.
 
Sign up to receive exclusive news and updates