Black Europe | Louis-Philippe Dalembert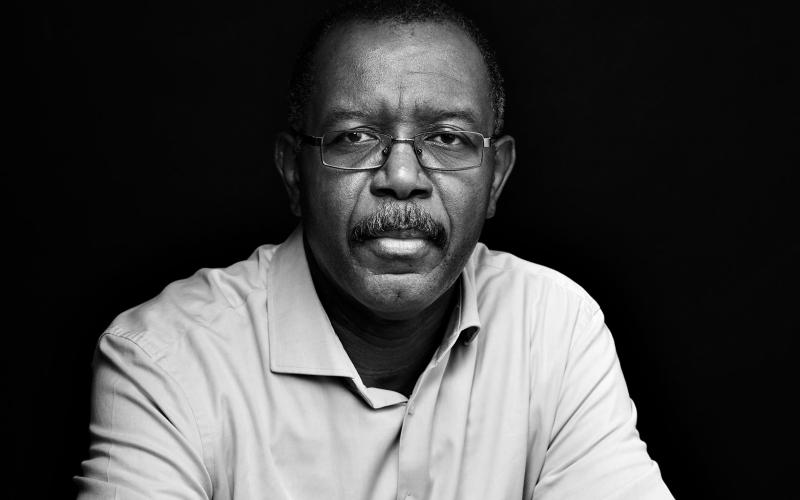 This event is part of a 2022-2023 series of initiatives at Loyola University Chicago that celebrate and discuss Blackness in its global instantiations. This speaker series will culminate with The Black Europe Symposium, a two-day conference, taking place in person on the Lakeshore Campus on March 23-24, 2023.
The conversation with writer Louis-Philippe Dalembert will launch Black Europe, an initiative connecting diasporic writers and artists of African descent based in Europe to each other and to students, faculty, and local communities in the Chicago area to forge a common vision for the future. Discussion led by Eliana Văgălău and Cristina Lombardi-Diop.
Louis-Philippe Dalembert is a Haitian poet and novelist, who writes in both French and Haitian Creole. His works have been translated into several languages. He has received several prizes and awards for his work, among them, a residency at the Villa Medici in Rome, the Grand Prix de la langue française, Polish and Swiss Goncourt Choice 2019, Goncourt des lycéens shortlist for The Mediterranean Wall and the Prix Orange du livre 2017, Grand Prix du roman de l'Académie française shortlist and Prix Médicis short list for his novel Avant que les ombres s'effacent.
Trained in literature and journalism, Dalembert first worked as a journalist in his homeland before leaving in 1986 for France, where he obtained his Ph.D. in comparative literature at the Sorbonne with a dissertation on the Cuban author Alejo Carpentier and a Master degree in journalism from the Ecole Supérieure de Journalisme de Paris. Dalembert is a polyglot writer who juggles seven languages and has taken residence in many cities, including Paris, Rome, Jerusalem, Brazzaville, Kinshasa, and Florence. He has written several volumes of poetry, novels, and collections of short-stories, including The Other Side of the Sea (L'Autre Face de la mer) (1998); Les dieux voyagent la nuit (2006); Noires blessures (2011); Avant que les ombres s'effacent (2017); Milwaukee Blues (2021).
Sign up to receive exclusive news and updates