Beyond This Point presents François Sarhan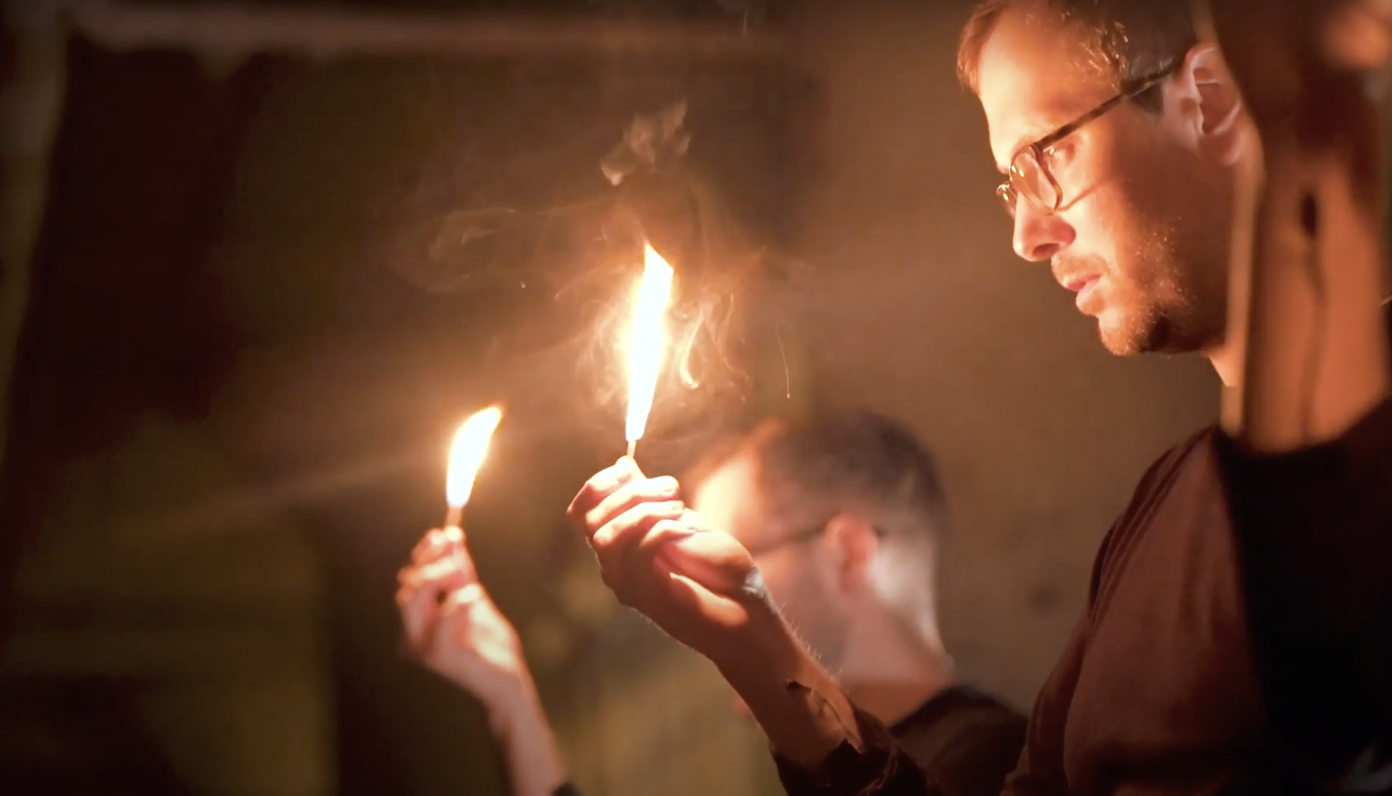 Steppenwolf Theater, 1650 N Halsted St
Chicago, US 60614
November 4-5, 2022 | 8pm
The percussion-based collaborative performance art ensemble Beyond This Point is proud to present "Dreams, why not?", a show conceived by French composer and director François Sarhan.
A playful and nihilistic cross between a lecture and a musical performance, the show "consciously and continuously breaks the border between reality and fiction, between facts and fabrications, both musical and performative." 
ABOUT FRANÇOIS SARHAN:
François Sarhan is a French composer and director whose works have been presented at international festivals, including Musica (Strasbourg), Donaueschingen, Ars Musica (Brussels), Maerzmusik (Berlin) and Borealis (Bergen). Sarhan is noted for creating his own music-theatre and multimedia works in which he himself often performs.
ABOUT JENNIFER TORRENCE:
Jennifer Torrence is an Oslo-based percussionist, performer, artistic researcher, curator and teacher specializing in contemporary music. She has performed in diverse settings in twenty-five countries across four continents and is currently a member of Pinquins and a percussion teacher at the Norwegian Academy of Music. Jennifer's current season includes collaborations with composers such as Øyvind Torvund, Viola Yip and Simon Løffler among others, and appearances at Darmstadt Festival, Ultima Festival, Donaueschingen Festival, ECLAT Festival and others.
ABOUT BEYOND THIS POINT:
Beyond This Point (BTP) is a percussion-based collaborative ensemble that aims to engage diverse audiences through intersections across artistic mediums. BTP presents programs that synthesize musical performance with theater, movement, media/film, sculpture, social justice and environmentalism, among others. Using everything from amplified match sticks, to a rice-spilling pendulum, to slats of reclaimed wood triggering 5000 LEDs, Beyond This Point strives to develop a truly interdisciplinary performance practice, a belief that a mix of media and art forms speaks directly and powerfully to our current context. 
This project is supported by Jazz & New Music, a program of Villa Albertine and FACE Foundation, in partnership with the French Embassy in the United States, with support from the French Ministry of Culture, Institut français, SACEM and Centre national de la Musique.
Sign up to receive exclusive news and updates