City/Cité Oakland x Saint-Denis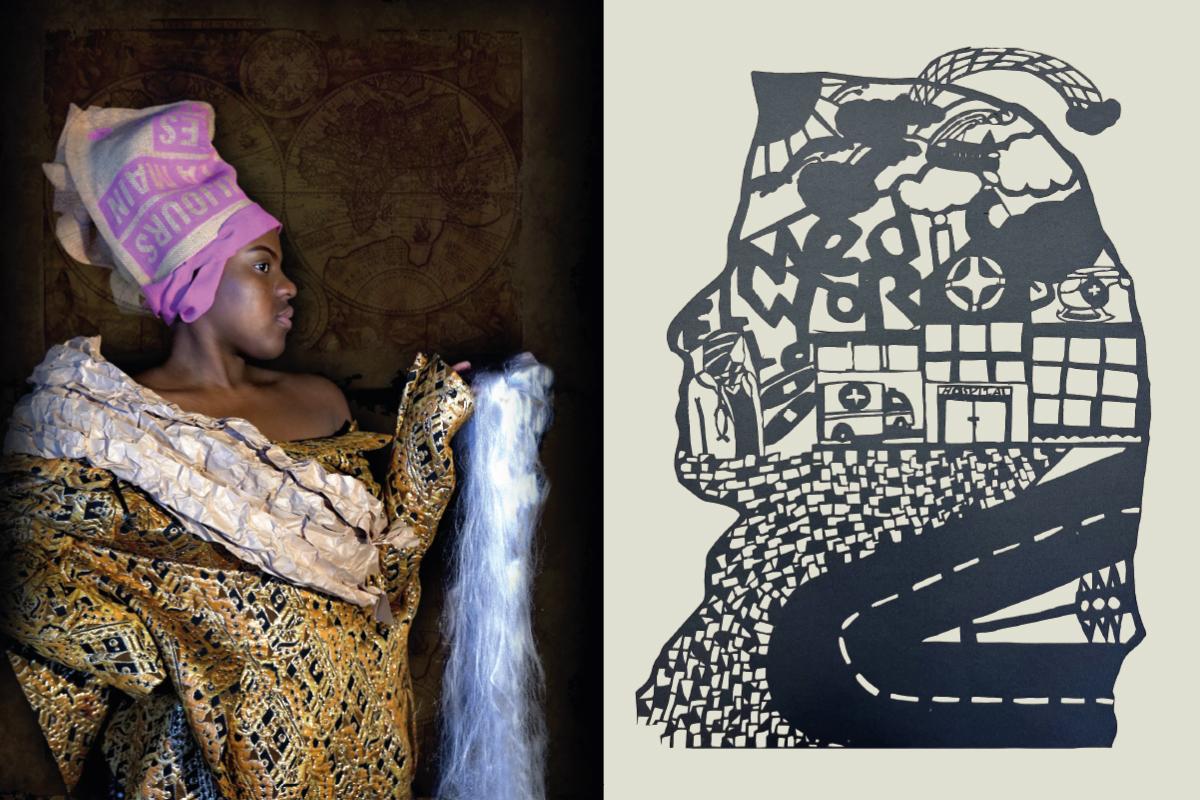 In the Banlieues/Centering the Margin: Oakland/Saint-Denis gathers artistic leaders in American and French cities to promote interdisciplinary development.
This project brings together cultural and urban leaders in Oakland, California, and Saint-Denis, France, to compare innovations, promote international dialogue, and amplify the role of the cultural sector in urban development.
Oakland and Saint-Denis represent cities where social and cultural innovations are invented in the margins daily. Separate from the primary metropolitan economy, these places question, create and renew art and social justice practices. By stirring up fresh ideas, creating connections, amplifying underrepresented voices, and pioneering new models, cultural players nourish the city as it evolves.
Join our conversation series to discuss how our cities must be built collectively with the arts and humanities at the center, with the co-curators of the exhibition In the Banlieues/Centering the Margin: Saint-Denis/Oakland, Laure Gayet from Legendes Urbaines & June Grant from blink!LAB Architecture.
October 12th at 10am PST | Translating cities and culture
During 2022, the collaboration, co-produced by Villa Albertine San Francisco and California Humanities, in collaboration with Légendes Urbaines and guided by an international Advisory Committee, offer three components that build upon the Oakland/Saint-Denis Cooperation Project launched in 2019:
An International Exhibition in Paris/Saint-Denis and San Francisco/Oakland– an examination of the histories, socio-spatial expressions and speculations about Oakland and Saint-Denis, co-curated by June Grant, blinkLab! Architecture (Oakland) and Laure Gayet, Légendes Urbaines (Aubervilliers):

June 15, 2022 – Exhibition launch at Pavillon de L'Arsenal, Paris
August 23, 2022, 6pm to 8pm – Exhibition launch at SPUR SF
August 25, 2022, 7pm to 9pm – Exhibition launch at Oakstop, Oakland

Cultural Exchange Programs Between Oakland and Saint-Denis– a curation of performing and visual arts that complement the international exhibition and its associated events.
City/Cité Conversation Series– virtual dialogues between cities from all over the world as they share their cultural and urban innovations. Past conversations (see videos under Past Events tab) have included urban experts and artists in Detroit, Chicago, and Paris, as well as the mayors of Oakland and Saint-Denis.
Funding for this international initiative is provided by Villa Albertine San Francisco, California Humanities, the Institute Français, and 836M Gallery with support from Bank of the West and French Bee.
Learn more:
Media:
Thank you to our In the Banlieues/Centering the Margin Oakland contributors:
blinkLAB Research Team:
Esperanza Bey, EastSide Arts Alliance Librarian & Archivist
Rizwana Lubis, California College for the Arts student
Leyla Dualeh, California College for the Arts student
Cultural Activists and Artists:
Amir Aziz, Multimedia Journalist
Ashara Ekundayo, Artist as First Responder
Robin Freeman, Merritt College Urban Planning
Pendarvis Harshaw, Journalist
Andre Jones, Bay Area Mural Project Muralist
Hieu Minh Nguyen, Poet
ayodele nzinga, MFA, Ph.D., City of Oakland Oakland Poet Laureate
Oakland International High School-Media Academy Students
David Ralston, Bay Area Air Quality Management District
Favianna Rodriguez, Artist and Social Justice Activist
Elena Serrano, EastSide Arts Alliance Collective
Rachel Wolfe Goldsmith, Bay Area Mural Project Muralist
Tommy Wong, Civic Design Studio
Cultural Organizations:
Bay Area Mural Project
Carolyn (CJ) Johnson, CEO, Black Cultural Zone Community Development Corporation
Marquita 'Keta' Price, East Oakland Neighborhood Initiative
Elena Serrano, EastSide Arts Alliance Collective
J.K. Fowler, Nomadic Press
Akemi Chan-Imai, Oakland Asian Cultural Center
Steve Snider, Oakland Central CBD
Oakland International High School-Media Academy
Oakland Public Library, History Room
Trevor Parham, OakStop
Michelle Mung Lee, Youth Radio
In the Banlieues/Centering the Margin Advisory Committee:
Hannah Angely, Légendes Urbaines
Roberto Bedoya/City of Oakland, Cultural Affairs
Julien Beller/6b
Juliette Bompoint/Périféeries 2028
Cece Carpio/artist
Jackson Nutt-Beers/SPUR
Didier Coirint
Juliette Donadieu/Art Explora
Nicolas Douay/Cultural Services of the French Embassy in Chicago
Elisse Douglass/Oakland Black Business Fund
Ashara Ekundayo/artist, Artists as First Responders
Agnès Faure/836M Gallery
Julie Fry/California Humanities
Laure Gayet/Légendes Urbaines and Exhibition Co-Curator
June Grant/blinkLAB Architecture and Exhibition Co-Curator
Simón Adinia Hanukai/artist, Kaimera Productions,
Shannon Jackson/Cultural Consultant
Alexandre Labasse/Pavillon de l'Arsenal
Christine Lelevrier/ Université Paris-Créteil scholar, Lab'urba
Lamyne M/artist
Sabine de Maussion/Villa Albertine San Francisco
Emilie Moreau/APUR
Robert Ogilvie/OgilvieLabs
Matthew Passmore/artist, MoreLab
Steven Raspa/Burning Man Project
Joshua Simon/CAST
Monica Lebrao Sendra/Institut Français
Brandi Summers/UC Berkeley scholar
Justinien Tribillon/University College of London scholar
Thanks to Our Early Partners!
Thank you to all the people who made this project possible:
Juliette Donadieu, former Cultural Attachée/Cultural Services of the French Embassy in the US, Laure Gayet, Urbanist/Légendes Urbaines, Julie Fry, President & CEO/California Humanities, Emmanuel Lebrun-Damiens, former General Consul/Consulate General of France in San Francisco, Hannah Angely, Légendes Urbaines, and Emilie Passerieux, Algance Mahdjoub, Alice Le Frêche, Martin Lepercq/ formerly of the Cultural Services of the French Embassy in the US. 
In France…. Pierre-Emmanuel Becherand, General Manager/Grand Paris Express, Julien Beller, Founder and Director/Le 6b, Juliette Bompoint, Director, Périféeries 2028, Didier Coirint, former Cultural Affairs Manager/City of Saint-Denis, Louise Fourquet, CEO/Baluchon, Simón Adinia Hanukai, Artistic Director/Kaimera Productions, Lamyne M, Artist, Julia Lopez, Artist & Founder/Maison Jaune, Emilie Moreau/APUR – Atelier parisien d'urbanisme, Valentine Roy/Territoire Culture et Création, Plaine Commune.
In California…. Roberto Bedoya, Cultural Affairs Manager/City of Oakland, Benjamin Burke, Founder/Shade Tree, Sarah Crowell, Artistic Director Emeritus/ Destiny Arts Center, Moy Eng, CEO/Community  Arts Stabilization Trust,  Lori Fogarty, Director/Oakland Museum of California, Ben Frost, Music Director/Youth Radio Media, William Gilchrist, Director/ Planning and Building Department/ City of Oakland, Shannon Jackson, Vice Chancellor Arts + Design/UC Berkeley, Kelley Kahn, Policy Director, Art and Economic Development/City of Oakland, David Keenan, Safer DYI Spaces, Robert Ogilvie, Consultant, Matthew Passmore, Artist & Founder/Morelab, Steven Raspa, Associate Director/Burning Man Project, and Katharine Wallerstein, Associate Director/Davis Humanities Institute.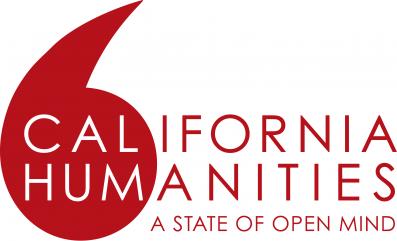 California Humanities, a partner of the National Endowment for the Humanities, promotes the humanities – focused on ideas, conversation, and learning. The nonprofit organization has offered grants and programs across the state since 1975. For more information, please visit calhum.org or follow California Humanities on Facebook at @calhumanities. 
Sign up to receive exclusive news and updates