Artist David Hartt Visits Six French Art Schools from 19 October to 28 November 2023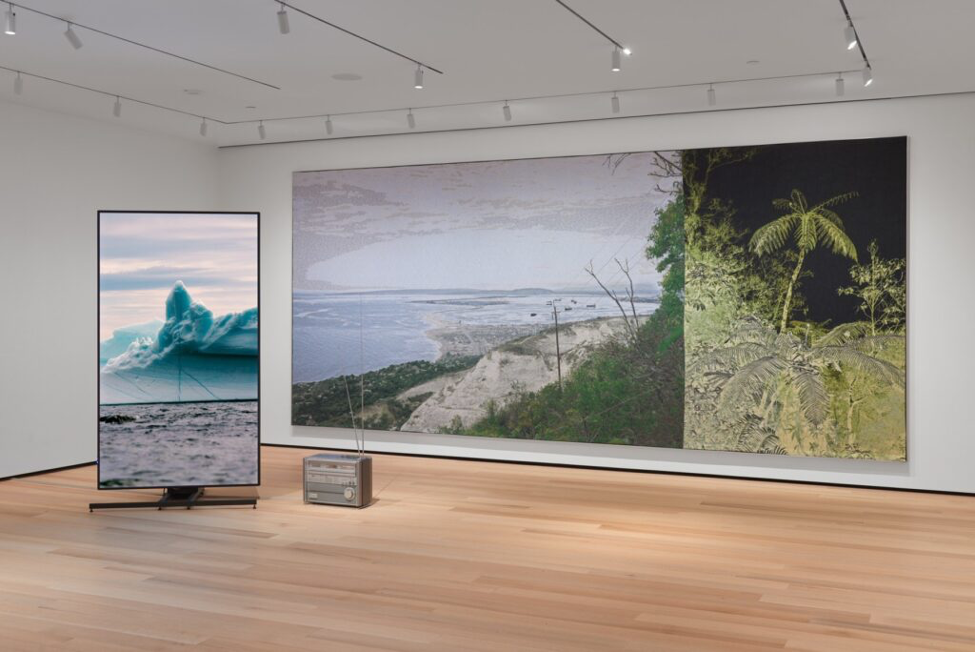 France
October 19 - November 28, 2023
Villa Albertine and ANdEA are joining forces to highlight the African American art scene in France.
Artist David Hartt has been invited to take up a teaching and creative residency at six partner art and design colleges: the Villa Arson in Nice, the École nationale supérieure d'art et de design de Nancy, the Institut Supérieur des Beaux-Arts de Besançon, the École supérieure d'art de Clermont Métropole, the ESADHaR Le Havre, and the Ecole des Arts Décoratifs Paris. A national conference will bring the program to a close on Tuesday, November, 28.
David Hartt is a transdisciplinary artist and associate professor in the department of Fine Arts at the University of Pennsylvania. His artistic work, rooted in research, explores the way in which historical ideas and ideals persist or are transformed over time.
With the support of the Ford Foundation, Villa Albertine is leading an ambitious initiative, to encourage the circulation and presentation of the work of African American artists in France. This initiative has taken the form of multiple programs, including the Beauford Delaney research grant, launched in partnership with the INHA; creative residencies in the United States; exhibitions in France; and since last year, a program launched in partnership with the Association nationale des écoles supérieures d'art (ANdEA) to invite visiting artists to French art and design schools.
This program, which ANdEA coordinates as part of its international activities, offers a unique opportunity for guest artists to become more acquainted with French schools and their teaching methods, and to discover and possibly consider collaborations with the young French creative community. In autumn 2022, the artist duo Dread Scott and Jenny Polak inaugurated this program with a traveling creative and teaching residency at a consortium of six art and design colleges.
David Hartt proposes that French art and design schools work with a concept he calls Terraforming. Terraforming is an analysis of the way in which the landscape, now inseparable from the constructed environment, is constantly shaped to reflect different and competing cultural values. This work situates historical trajectories of change, now accelerated by environmental fragility and increased political and economic instability. As part of the If night is a weed and day grows less workshop, which combines fieldwork, time for research and discussions, and image production, students from each school will be invited to create a visual essay addressing these themes using image capture technologies. Prior to each workshop, David Hartt will give public talks on a range of aspects from his 30-year career, and will reflect on the different themes that drive his research and inform his teaching.
Student Workshops:
October 19 – 20: Talk at Villa Arson
October 23 – 26: Workshop at the École nationale supérieure d'art et de design in Nancy
November 7 – 10: Workshop at the Institut Supérieur des Beaux-Arts, Besançon
November 13 – 17: Workshop at the ESADHaR site in Le Havre
November 20 – 24: Workshop at the École supérieure d'art de Clermont Métropole
November 27- 28: Artist's talk at the Ecole des Arts Décoratifs Paris
Public Events:
Wednesday, October 18 @ 6.30pm: Lecture on The Ruin of History at Villa Arson, Nice
Wednesday, October 25 @ 6pm: Lecture on The Ruin of History at ENSAD Nancy
Thursday, November 9 @ 4.30pm: Artist talk as part of the "Paysages: de la scène
au vivant" at the University of Besançon
Friday, November 17 @12pm: Public presentation at the ANdEA seminar in Le Havre
Monday, November 20 @ 5.30pm: The Ruin of History conference at ESACM (Clermont-Ferrand)
Tuesday, November 28 @ 6pm: National hybrid conference at the Ecole des Arts Décoratifs, Paris
TBC: The Ruin of History conference in Le Havre
/// Download the full French press release in PDF ///
Contact: alice.brunot@andea.fr
Sign up to receive exclusive news and updates