Art of the Real at Film Lincoln Center with Alice Diop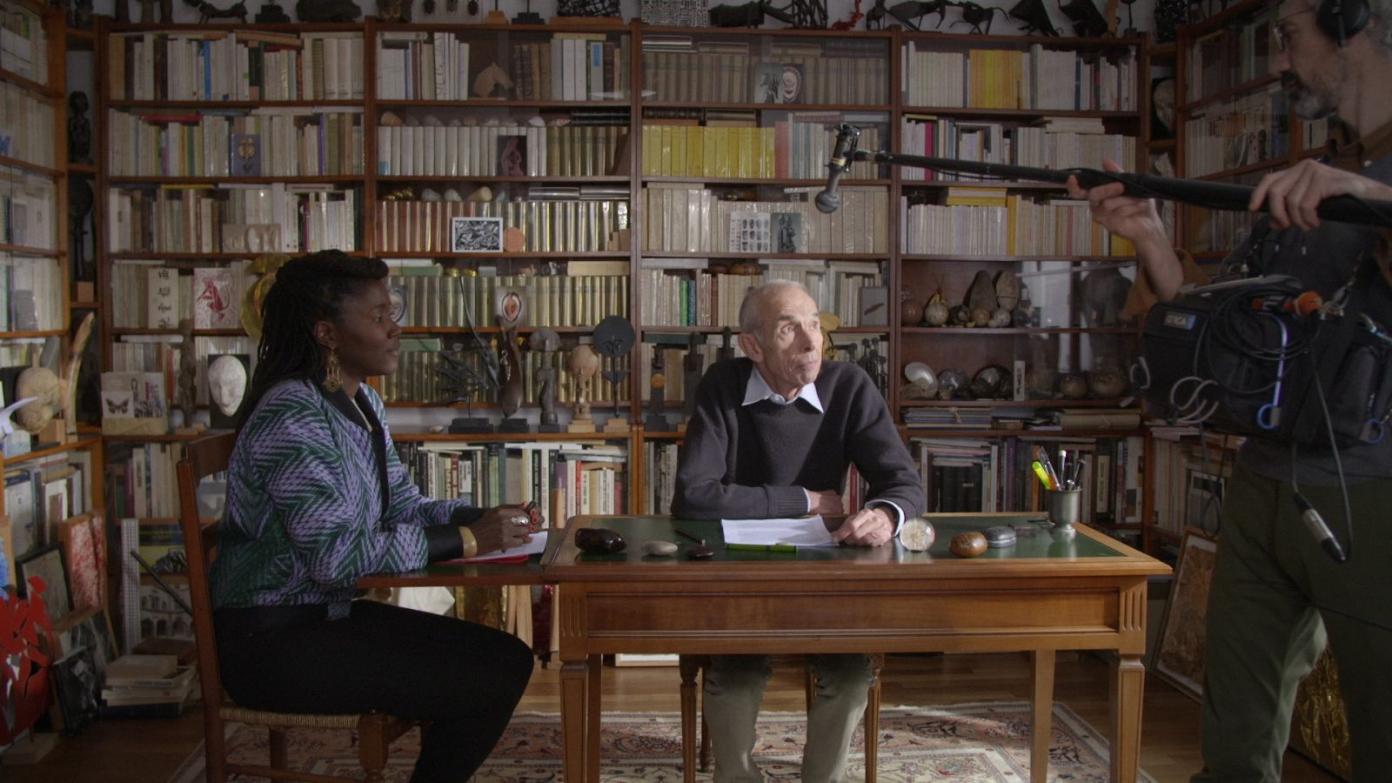 Art of the Real Returns March 31–April 7, Including Spotlight on Alice Diop
Film at Lincoln Center announces the ninth edition of Art of the Real, an indispensable showcase for the world's most vital and innovative voices in nonfiction and hybrid filmmaking, taking place March 31–April 7.
This year's edition of Art of the Real is a vibrant slate of works by internationally acclaimed artists, and includes 17 features and four shorts. This year's filmmakers take aesthetically daring approaches to a range of pressing and perennial issues, creating meditative observations of natural environments, examining steadfast resolve in the presence of violence, and reflecting on global histories and economies.
Highlights include opening night selection My Two Voices, director Lina Rodriguez's portrait of three women sharing their stories of transit between Colombia, Mexico, and Canada, told through gestures of intimacy and abstraction; filmmakers Milena Czernovsky and Lilith Kraxner's Beatrix, a meditation on boredom and solitude; Come Here, Anocha Suwichakornpong's restaging and reformatting of the past that follows four young actors on a trip to the site of the infamous Death Railway, built by local workers and Allied prisoners of war; Zhengfan Yang's Footnote, an oblique chronicle of America's tumultuous recent years; Dane Komljen's Afterwater, which follows three trios of characters as they traverse three bodies of water in three time periods; Jonathan Perel's Camouflage, which follows a writer on his daily runs through and around the ruins of Buenos Aires's infamous military base Campo de Mayo; Jacquelyn Mills's Geographies of Solitude, a portrait of conservationist Zoe Lucas and a multiple prizewinner at the recent Berlinale; Sharlene Bamboat's If from Every Tongue It Drips, which explores questions of distance and proximity through scenes from the daily interactions between two Sri Lankan women; A Marble Travelogue by Sean Wang, tracing the strange and circuitous route of white marble quarried in Greece; David Easteal's remarkable debut feature, The Plains, a three-hour journey seen from the backseat of a car driven by a middle-aged man on his daily commute over the course of a year; Jorge Jácome's multi-sensory, multimedia collage Super Natural, which carries viewers from life's liquid beginnings through multiple cycles of sleep and interspecies encounters; This House, Miryam Charles's inquiry into the unexplained death of a 14-year-old girl in 2008; The Veteran, Jerónimo Rodríguez's tracing of two friends' journey together across Chile to New York and Iowa to research an urban legend about an American priest; and When There Is No More Music to Write, and Other Roman Stories, Éric Baudelaire's triptych of stories reconstructing the volatile period of radical struggle in the 1960s and 1970s in Italy and the United States.
This year's series also features a special section of selected works by Alice Diop, whose films capture the quotidian struggles of Black and immigrant communities in contemporary France. One of the most exciting documentarians working today, Diop will be in person for Q&As following her films, with such titles as her debut feature, The Death of Danton, about a 25-year-old Black man from the Paris suburbs who seeks to escape violence; On Call, Alice's second feature, a powerful work of latter-day cinema vérité that chronicles the operations of a refugee medical clinic just outside Paris; and We, a kaleidoscopic portrait of the Parisian suburbs that was a highlight of last year's New Directors/New Films festival.
This year's shorts selections are Train Again, Peter Tscherkassky's propulsive investigation of the twinned histories of cinema and trains; Maria Rojas Arias's Abrir Monte, which combines archival footage and personal recollections to revisit the small town in the northwest of Colombia where the filmmaker's grandmother was born and raised; and Beatriz Santiago Muñoz's The Crow, the Trench and the Mare,  which draws from methods of simultaneous narration from Sanskrit poetry.
For more information about the program click here!
Sign up to receive exclusive news and updates