Alice Diop's TOWARDS TENDERNESS + Q&A at Anthology Film Archives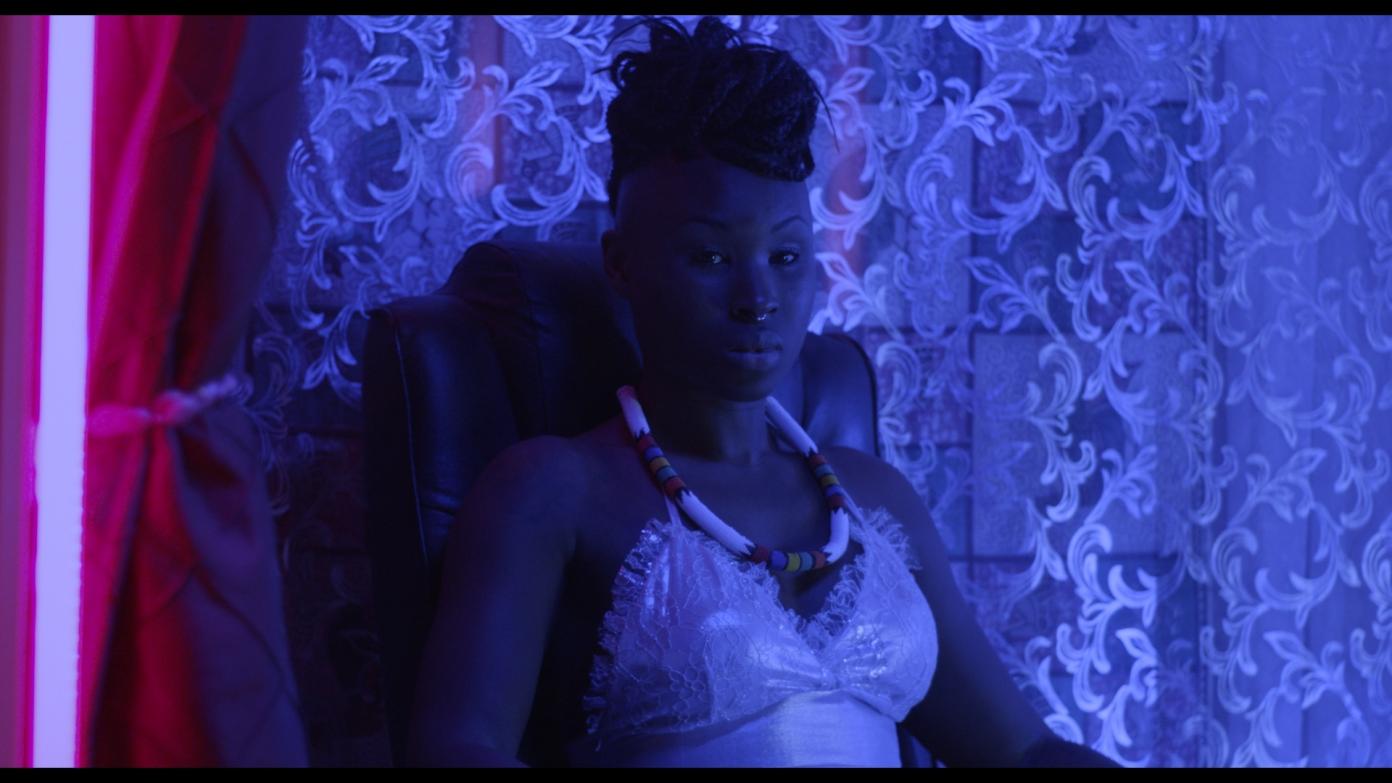 Anthology Film Archives
32 Second Avenue (at 2nd St.)
New York, US 10003
July 9, 2022 | 6:45pm
Alice Diop's TOWARDS TENDERNESS / VERS LA TENDRESSE will be presented as part of the Film Series LET'S TALK ABOUT SEX (July 8 – July 31) at Anthology Film Archives, along side Cathy Cook's THE MATCH THAT STARTED MY FIRE and Danielle Arbid's THIS SMELL OF SEX.
Filmmaker Alice Diop (TOWARDS TENDERNESS) will be in person for a Q&A on July 9, and filmmaker Cathy Cook (THE MATCH THAT STARTED MY FIRE) will be present for the second screening on July 21!
Sex and the cinema. To say that the two are intertwined would be a vast understatement. Whether through direct representation or veiled innuendo, honest exploration or commercial exploitation, few are the films throughout history that have not to some degree explored or reflected the centrality of sex to human existence. This series, however, zeroes in on films that have taken a very specific – and idiosyncratic – approach to exploring the topic of sex and erotic experience. Ignoring the thousands upon thousands of movies in which sex is depicted (more or less explicitly) or visually suggested (more or less frankly), "Let's Talk About Sex" showcases those films in which sexual experience is conjured purely through the spoken word, by individuals verbally sharing their thoughts, feelings, and memories. Their testimonies demonstrate not only the emotional weight and psychological provocation that sex retains in most cultures, but also the (erotic) power of language – even, or perhaps especially, in a visually saturated society – to stimulate the imagination in ways that are sometimes more vivid and emotionally charged than imagery can attain.
The films included in "Let's Talk About Sex" encompass many different viewpoints, but most are concerned with sharing marginalized perspectives and experiences: female, queer, non-white, the elderly, the disabled, and others. As such, many of these works not only counteract the atmosphere of taboo that so often attaches to discussions of sex in general, but explicitly bear witness to sexual experiences or attitudes that are generally suppressed or silenced in the culture at large.
Co-programmed by Jed Rapfogel (Anthology) & Róisín Tapponi (Founder and Director of Habibi Collective).
Special thanks to Danielle Arbid; Brian Belovarac (Janus Films); Rodrigo Carneiro; Cinenova; Cathy Cook; Cassandra Einstein; Jill Godmilow; Jeanne Graff; Bob Hunter & Livia Bloom Ingram (Icarus Films); Tim Lanza (Cohen Film Group); Edda Manriquez (Academy Film Archive); Seth Mitter (Canyon Cinema); Sandrine Neveux (Villa Albertine); Mireia Sallarès; Nina Verneret; Gustavo Vinagre; Todd Wiener & Steven Hill (UCLA Film & Television Archive); and Lana Wilson.
Please note: Jean Eustache's UNE SALE HISTOIRE (1977) was central to the conception of the series, but is currently unavailable due to an impending U.S. re-release.
THE MATCH THAT STARTED MY FIRE + THIS SMELL OF SEX + TOWARDS TENDERNESS
July 9 and July 21 at 6:45pm
Cathy Cook
THE MATCH THAT STARTED MY FIRE
1991, 20 min, 16mm-to-digital
This unconventional comedy explores women's sexuality through candid stories of sexual discoveries, fantasies, and pleasures. Visually stunning, yet unnerving, the film is a visual montage of found industrial films and original footage of swirling skirts, monumental machinery, ocean life, and befuddled reaction shots.
Danielle Arbid
THIS SMELL OF SEX
2008, 20 min, digital. In Arabic with English subtitles.
"My friends in Beirut openly tell me the details of their most secret, passionate, and obsessional sexual experiences. The film unfolds against a black screen, occasionally punctuated by the images of an old Super 8 film showing a timid young woman undressing." –Danielle Arbid
Alice Diop
TOWARDS TENDERNESS / VERS LA TENDRESSE
2016, 39 min, digital. In French with English subtitles.
"In Alice Diop's eloquent, searching TOWARDS TENDERNESS, four young men living in the Paris suburbs speak to her of their fronts of macho and misogynistic stereotypes – and the struggles to find, express, and understand love hidden behind them. A compassionate, cliché-dismantling investigation into masculinity, sexuality, and identity from one of France's most accomplished young documentarians…the film is structured by the men's own words, startling for their brutality, vulnerability, and insight in turn. Diop worked hard to gain their trust, then recorded the interviews as part of a private workshop. In the final film, the conversations take on an even more striking intimacy, something like the protagonists' interior monologues." –LE CINÉMA CLUB
Total running time: ca. 85 min.
This Film Series also includes Sylvère Lotringer's VIOLENT FEMMES on Thursday, July 7 at 9:15pm
Sylvère Lotringer
VIOLENT FEMMES
1998, 28 min, digital. In English and French with English subtitles.
When Catherine Robbe-Grillet, the legendary Parisian dominatrix (as well as actress and writer), was invited to visit Sylvère Lotringer's loft on Front Street, she had no idea she'd be meeting Mlle. Victoire, her American counterpart, let alone that their encounter would be videotaped. At first reluctant to face the camera, Robbe-Grillet gradually realizes that although the two don't speak the same language, they share the same desires. A deft ballet of words, blood, and seduction.
Preceded by:
John Samson DRESSING FOR PLEASURE (1977, 25 min, 16mm-to-digital)
Banned by London Weekend Television, DRESSING FOR PLEASURE explores the fetishizing of latex, leather, and rubber clothing and centers around Atomage – the infamous fetishist magazine – and Sex, Vivienne Westwood's and Malcolm McLaren's King's Road emporium, the only shop to openly sell latex fetish-wear and a well-known hangout for punks, including, of course, the Sex Pistols. A unique and fascinating documentary of a frantically creative period in British history.
 
Sign up to receive exclusive news and updates