Alain Damasio & Yan Péchin at The Lab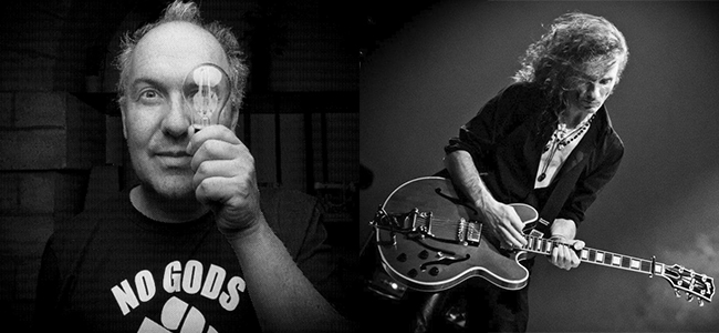 The Lab
2948 16th St
San Francisco, US 94103
April 27, 2022 | 7pm
Don't miss this multimedia performance from Villa Albertine resident Alain Damasio and guitarist Yan Péchin!
Award-winning French sci-fi author, poet, and performer Alain Damasio will give a multimedia performance of music, spoken work, and a reading of his texts at The Lab on Wednesday, April 27. Damasio, who will be in San Francisco for a month for his Villa Albertine residency, is best described as a metamorph, an artist whose outlook on sci-fi and attachment to nature are reminiscent of Bay Area author Ursula Le Guin. His inherent gift for performance makes him stand out and resonate with multimedia Bay Area performers and digital creators like Jaron Lanier, with whom Damasio will be in conversation on April 26. 
From his taste for improvisation to his characteristic spoken word and natural, mesmerizing stage presence, Damasio has all sorts of tricks up his sleeve for what promises to be an immersive and unforgettable experience. Accompanied by guitarist Yan Péchin, who has played for a variety of singers, from Alain Bashung to Jane Birkin, Damasio's compelling words will fill the artistic space of The Lab and enchant every spectator, taking us for a journey beyond the physicality of the stage to a metaphysical world he knows best. 
Mask and proof of vaccine are required for entry. Doors open at 6pm and the show begins at 7pm. 
Sign up to receive exclusive news and updates