Ahed's Knee Opens March 18!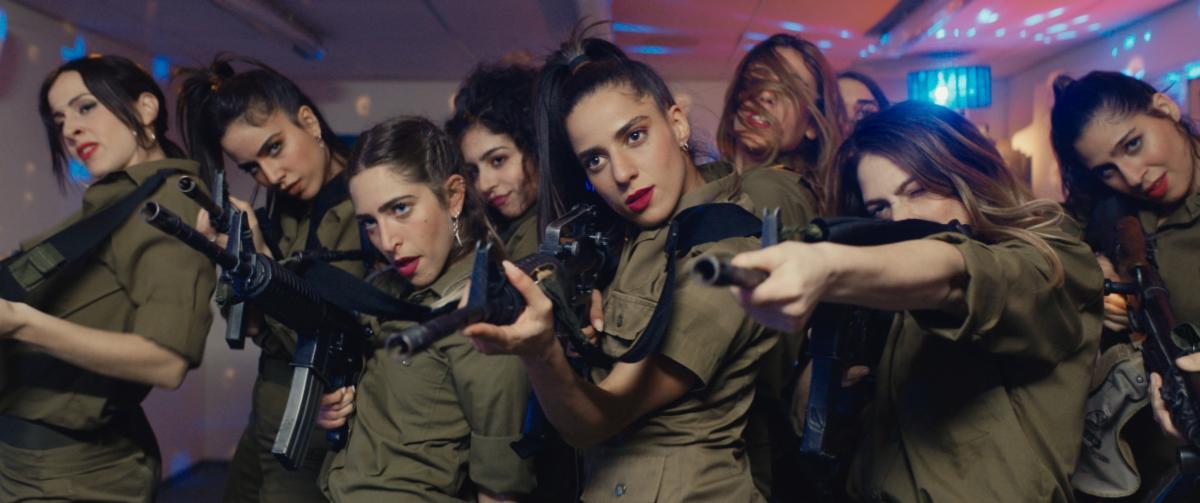 Ahed's Knee, the Cannes Jury Prize winner from Israel's most provocative auteur, Nadav Lapid, opens March 18 in New York at Film Lincoln Center and April 1 in Los Angeles at Laemmle Royal.
Also available for booking in US & Canada.
A celebrated Israeli filmmaker named Y arrives in a remote desert village to present one of his films at a local library. Struggling to cope with the recent news of his mother's terminal illness, he is pushed into a spiral of rage when the host of the screening, a government employee, asks him to sign a form placing restrictions on what he can say at the film's Q&A. Told over the course of one day, the film depicts Y as he battles against the loss of freedom in his country and the fear of losing his mother.  It offers a sharp critique of the censorship, hypocrisy, and violence instigated by Israel and repressive governments everywhere. The fact that it was produced, largely funded, and highly acclaimed in its home country highlights the complexities of a national cinema that refuses to be muzzled, born of the divisions of society itself. Winner of the Jury Prize at this year's Cannes Film Festival, this boldly shot and conceived work feels as though it has welled up from the depths of its maker's soul.
Genre: Drama
Casting: Avshalom Pollak, Nur Fibak
109min
WINNER: CANNES JURY PRIZE
Official Selection – New York Film Festival
Official Selection – Toronto International Film Festival
Official Selection – AFI Fest, Los Angeles
Discover more about the movie here!
Sign up to receive exclusive news and updates