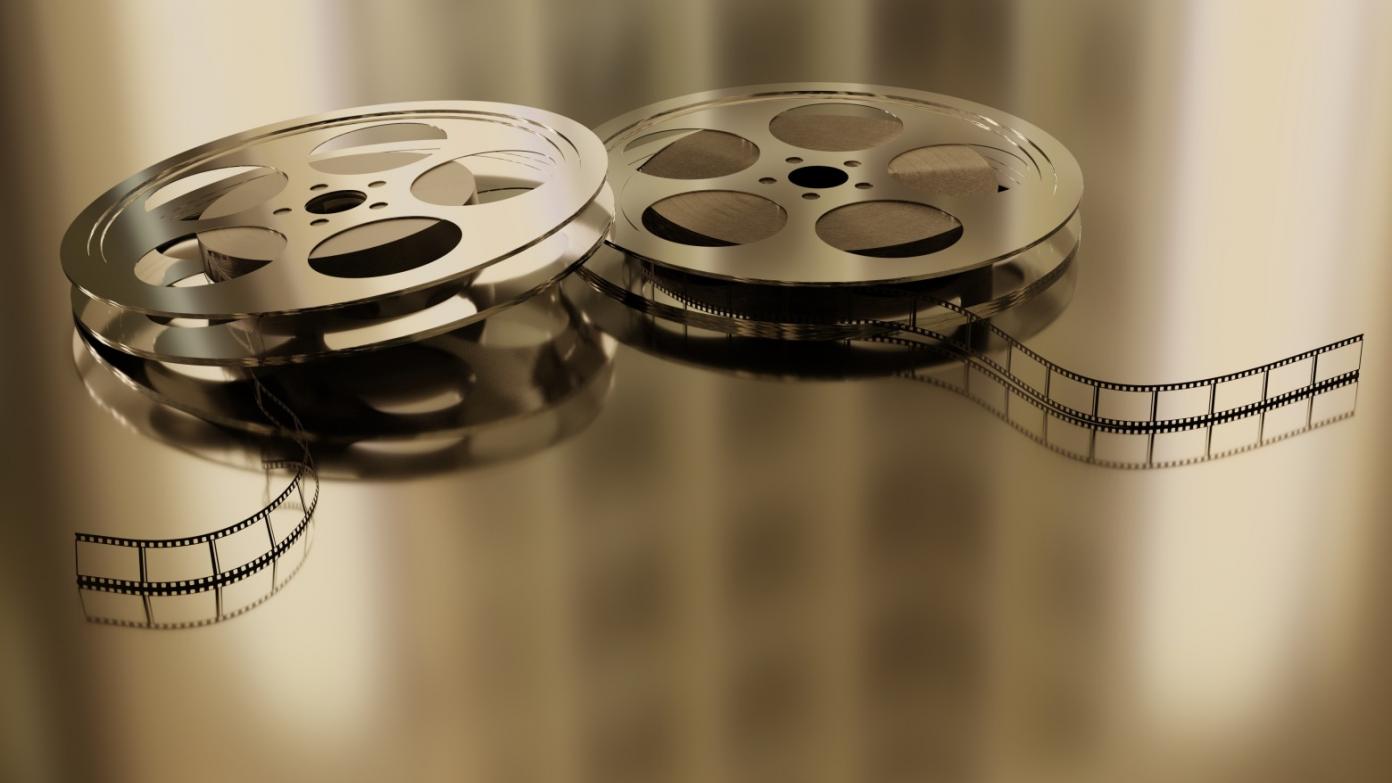 September 2022 -January 2023
Discover our previous releases!
From Friday, January 27 at Quad Cinema in New York, followed by Los Angeles and national expansion
The Man in the Basement by Philippe Le Guay
A benign real estate deal becomes a sinister standoff between a young Parisian French couple (Jérémie Renier and Academy Award nominee Bérénice Bejo) and a dangerous Holocaust denier. Simon Sandberg, a Jewish Parisian architect (Renier) sells his flat's unused cellar to a seemingly normal and well-mannered former history teacher, Jacques Fonzic (The Untouchables' François Cluzet). But when Fonzic takes up residence in the cellar, the stranger's secret life emerges. Slowly and methodically, his far-right, radicalized beliefs about Judaism and conspiracy theories ensnare Simon's very existence, driving him to more and more desperate strategies to evict the man. 
What ensues is a riveting cat-and-mouse game between Fonzic and Sandberg as the increasingly menacing buyer insinuates himself with their naive teenage daughter, turning the family's idyllic world upside down. Impeccable acting and a nightmare scenario drive this tense and gripping thriller, based on a true story, to its logical and frightening conclusion. 
A Greenwich Entertainment Release
Click here for more information! 
From Friday, 13 Jan – Los Angeles at AMC Sunset 5 and New York at Film at Lincoln Center and Film Forum
St Omer by Alice Diop  
FRANCE'S OFFICIAL OSCAR® ENTRY FOR BEST INTERNATIONAL FEATURE
This progressively claustrophobic courtroom drama is told through the stoic point of view of Rama (played with restrained intensity by a superb Kayije Kagame), a young novelist working on a contemporary retelling of the ancient Medea myth. Pregnant herself and increasingly uneasy, Rama's own family history, doubts, and fears about motherhood are steadily dislodged as the life story of the accused woman, Laurence Coly, is gradually revealed. 
Director Alice Diop and actress Guslagie Malanda will be in attendance for the opening in New York City at Film at Lincoln Center and Film Forum.
Genre: Drama
Cast: Kayije Kagame, Guslagie Malanda 
 2h2m
A SUPER release
Click here for more information!
From Monday, January 23
The Super 8 Years by Annie Ernaux and David Ernaux-Briot 
The French writer and 2022 Nobel Prize awardee Annie Ernaux, whose novels and memoirs have gained her a devoted following (and whose autobiographical L'Événement was adapted just last year into the critically acclaimed filmHappening), opens a treasure trove with this delicate journey into her family's memory. Compiled from gorgeously textured home movie images from 1972 to 1981—when her first books were published, her sons became teenagers, and her husband Philippe brought an 8mm film camera everywhere they went—this portrait of a time, place, and moment of personal and political significance takes us from holidays and family rituals in suburban bourgeois France to trips abroad in Albania and Egypt, Spain and the USSR. Supplying her own introspective voiceover, Ernaux and her co-filmmaker, her son David, guide the viewer through fragments of a decade, diffuse and vivid in equal measure. The Super 8 Years is a remarkable visual extension of Ernaux's ongoing literary project to make sense of the mysterious past and the unknowable future. An NYFF60 Spotlight selection.
Genre: Autobiography, Women and Film
63 min
A Kino Lorber release.
From Friday, January 27
Plane by Jean-François Richet 
Brodie Torrance saves his passengers from a lightning strike by making a risky landing on a war-torn island – only to find that surviving the landing was just the beginning. When most of the passengers are taken hostage by dangerous rebels, the only person Torrance can count on for help is Louis Gaspare, an accused murderer who was being transported by the FBI. In order to rescue the passengers, Torrance will need Gaspare's help, and will learn there's more to Gaspare than meets the eye.    
Genre: Action  
Cast: Gerard Butler, Mike Colter 
1h47min
A Di Buonaventura Pictures release.
Please click here for more information on the Los Angeles screenings.
From Friday, January 27
One Fine Morning by Mia Hansen-Løve  
Sandra is a widowed young mother raising her daughter on her own, while also caring for her sick father. She's dealing with the loss of the relationship she once had with her father, while she and her mother and sister fight to get him the care he requires. At the same time, Sandra reconnects with Clément, a friend she hasn't seen in a while and, although he's married, their friendship soon blossoms into a passionate affair.     
Genre: Drama  
Cast: Léa Seydoux, Pascal Greggory, Melvil Poupaud  
1h52min
A Sony Pictures Classics release
Please click here for more information on the New York and Los Angeles screenings!
Opening January 27th in New York and February 3rd in Los Angeles
Filmmakers for the Prosecution by Jean-Christophe Klotz, Co-produced by Sandra Schulberg
Adapted from Sandra Schulberg's monograph, Filmmakers for the Prosecution retraces the hunt for film evidence that could convict the Nazis at the Nuremberg Trial. The searchers were two sons of Hollywood – brothers Budd and Stuart Schulberg – serving under the command of OSS film chief John Ford. The motion pictures they presented in the courtroom became part of the official record and shape our understanding of the Holocaust to this day.
Genre: Documentary
59 minutes 
Genre: Drama
 
A Kino Lorber release
Click here for more information 
Coming out in December:
Friday, December 2
Return To Seoul by Davy Chou 
After an impulsive travel decision to visit friends, Freddie, 25, returns to South Korea for the first time, where she was born before being adopted and raised in France. Freddie suddenly finds herself embarking on (an unexpected) journey in a country she knows so little about, taking her life in new and unexpected directions.
Genre: Drama
Cast: Park Ji-Min, Oh Kwang-Rok, Guka Han
115 min
An Aurora Films release.
Friday, December 30  
Corsage by Marie Kreutzer 
As her 40th birthday approaches, beautiful Empress Elisabeth of Austria is thrown into turmoil as she anticipates being considered an old woman. Faced with a future of strict ceremony and royal duties, Empress Elisabeth rebels against her public image and comes up with a plan to protect her legacy.  
Genre: Drama 
Cast: Vicky Krieps, Florian Teichtmeister, Colin Morgan 
1h53m 
A IFC Films release. 
Click here for more information! 
Click here for more information on Los Angeles screenings!
Coming out in November:
Friday, November 4 (Nationwide)
Peaceful by Emmanuelle Bercot 
A son in denial of a serious illness. A mother facing the unbearable. And between them a doctor and a nurse fighting to do their jobs and help them find acceptance. The four of them have one year and four seasons to come together and understand what it means to die while living. 
Genre: Drama
Cast: Catherine Deneuve, Benoît Magimel
122 min
A Distrib Films release.
Please click here for more information on the Los Angeles screenings. 
In select theaters starting Friday, Nov 4
You Resemble Me by Dina Amer
The true story of Hasna Ait Boulahcen, a woman who was falsely accused of being Europe's first female suicide bomber. Cultural and intergenerational trauma erupt in this story about two sisters on the outskirts of Paris. After the siblings are torn apart, the eldest, Hasna, struggles to find her identity, leading to a choice that shocks the world. Director Dina Amer takes on one of the darkest issues of our time and deconstructs it in an intimate story about family, love, sisterhood, and belonging.
Genre: Drama
Cast: Sabrina Ouzani, Sana Sri
90 min
A Dedza Films release.
Please click here for more information.
Opening in Los Angeles on Nov 11 at Laemmle Theatres 
Friday, November 11
Utama by Alejandro Loayza Grisi 
In the Bolivian highlands, an elderly Quechua couple has been living the same daily life for years. During an uncommonly long drought, Virginio and his wife (Sisa) face a dilemma: resist or be defeated by the environment and time itself. 
Genre: Drama
Cast: Jose Calcina, Luisa Quispe 
87 min
An Alma Films release.
Click here for more information on the Los Angeles screenings. 
Friday, November 11
Rimini by Mathieu Amalric
Rimini in winter. A group of older hotel guests is blissfully enjoying Richie Bravo singing about tears that hurt. But when his daughter holds up a mirror to his pathos, the past catches up with this star of schmaltz who conquers hearts and bodies.
Genre: Drama
Cast: Michael Thomas, Inge Maux 
114 min
A Damned Films release.
Click here for more information on the Los Angeles screenings.  
Wednesday, November 16
A Couple by Frederick Wiseman 
Prolific documentary maestro Frederick Wiseman (46 feature-length films since 1967) has fashioned a moving, empathetic monologue based on the diaries of Sophia Tolstoy, with whom the great writer had 13 children and who, as his amanuensis, copied his masterpiece, War and Peace, seven times. Filmed amid gorgeous, idyllic settings befitting a Russian countess, French actress Nathalie Boutefeu portrays Sophia as a determined, loving, angry woman who recognizes the limitations of long-term marriage to a man of world-renown. 
Genre: Drama
Cast: Nathalie Boutefeu 
63 min
A Wat Films release.
Click here for more information on the Los Angeles screenings. 
Coming out in October:
Friday, November 25 (Nationwide)
The Son by Florian Zeller 
A drama that follows a family as it struggles to reunite after falling apart. The Son follows Peter as his busy life with new partner Beth and their baby is thrown into disarray when his ex-wife Kate arrives with their troubled and distant teenage son, setting the family on a dangerous collision course. 
Genre: Drama
Cast: Hugh Jackman, Laura Dern 
122 min
A See-saw Films release.
Click here for more information on the Los Angeles screenings. 
Opens Friday, October 7
Onoda: 10,000 Nights in the Jungle by Arthur Harari
A drama based on the true story of Hiroo Onoda, the legendary Japanese soldier who spent 30 years in the Philippine jungle, refusing to surrender because he was convinced World War II had not ended. Camouflaged by leaves and bark, shooting water buffalo for sustenance, Onoda will not believe even the recordings of his brother's voice, imploring him to give up, or the magazine articles left for him in the jungle, meant to enlighten him about a world that had changed dramatically since 1944. (His response: paranoid conspiracy theories about the enemy concocting fake news.) Was Onoda a self-deluded fanatic or a paragon of patriotism? Harari's poignant, epic drama reveals the complexities of the man who became a modern myth – and the inspiration for Werner Herzog's recently published novel, The Twilight World.
Genre: Drama
2021 | France/Japan | In Japanese with English subtitles
173 min
A Dark Star Pictures release.
Still Playing:
From Friday, September 2 (Nationwide)
Peter Von Kant Written and Directed by François Ozon
September 1st – Los Angeles PREMIERE followed by a Limited Engagement at the American Cinematheque  
September 2nd – Opens in Theatres
Peter Von Kant Written and Directed by François Ozon
Reversing the main characters' genders of Fassbinder's 1972 all-female cast film, Ozon has reinvented it via the director's tumultuous life and career, while remaining true to his original screenplay. Instead of Petra, the fashion designer of the original, Ozon has cast Denis Menochet (By the Grace of God) as Peter Von Kant, a stand in for the legendary German filmmaker. Isabelle Adjani plays Peter's glamorous actress muse Sidonie, who introduces Peter to Amir (Khalil Gharbia), a sexy 23-year-old. Amir casts an instant spell on Peter who invites him back the next night to discuss a career in acting and a possible role in his next production. Stéfan Crépon portrays Karl, the silent assistant whom Peter enjoys tormenting. As another element of Ozon's homage to Fassbinder, Hanna Schygulla, the original object of Petra's desire, now plays Peter's mother. 
Freely Adapted from Rainer Werner Fassbinder's The Bitter Tears of Petra Von Kant
Genre: Drama
Cast: Denis Ménochet, Isabelle Adjani, Hannah Schygulla, Khalil Gharbia, Stéphane Crépon and Aminthe Audiard
Opens Friday, September 2 in New York (IFC Center), Los Angeles (Laemmle Royal), San Francisco, Chicago and Seattle followed by additional markets. A Strand Releasing release.
Please click here for more information
Friday, September 2 (Nationwide)
Waiting for Bojangles by Régis Roinsard
A young boy, Gary, lives with his eccentric parents and an exotic bird in a Parisian apartment. And each night, Gary's parents Camille and Georges dance lovingly to their favorite song, Mr. Bojangles. There is only room for fun, fantasy, and friends at home. But as his mesmerizing and unpredictable mother descends deeper into her mind, it is up to Gary and his father to keep her safe.
Genre: Drama
Cast: Romain Duris, Virginie Efira, and Grégory Gadebois
2h4m
A Blue Fox Entertainment release.
New York City Premiere Events at QUAD Cinema: Director Régis Roinsard will be in attendance for a Q&A on Friday, September 2 and Saturday, September 3. Read More
Friday, September 9
Hold MeTight by Mathieu Amalric
In Hold Me Tight, Vicky Krieps (Phantom Thread, Bergman Island) gives another riveting performance as Clarisse, a woman on the run from her family for reasons that aren't immediately clear. Widely renowned as one of France's great contemporary actors but less well-known in North America for his equally impressive work behind the camera, Mathieu Amalric's sixth feature as director is his most ambitious to date. This virtuosic, daringly fluid portrait of a woman in crisis alternates between Clarisse's adventures on the road and scenes of her abandoned husband Marc (Arieh Worthalter) as he struggles to take care of their children at home. Amalric's film keeps viewers uncertain as to the reality of what they're seeing until the final moments of this moving, unpredictable, and richly rewarding family drama.
Genre: Drama
Cast: Vicky Krieps, Arieh Worthalter, Anne-Sophie Bowen-Chatet, Sacha Ardilly
97 min
A Kino Lorber release.
New York City Premiere Events at Film at Lincoln Center: Mathieu Amalric and Vicky Krieps will be in attendance for a Q&A on Thursday, September 8 at 7pm. Mathieu Amalric and Vicky Krieps will also participate in a Film Comment Live free talk on September 9 at 6:30pm. Read More
Please click here for more information on the New York City screenings at Angelika Film Center.
Please click here for more information on the Los Angeles screenings.
Coming out in February:
From Friday, February 3 at Quad Cinema in New York and from Friday, February 10 at Laemmle Royal in Los Angeles
Full Time by Éric Gravel
Single mother Julie (César award-winning actress Laure Calamy) works a grueling job as a head chambermaid in a five-star Parisian hotel. Julie's daily balance of commuting from her remote suburb into Paris, tenuous childcare and search for a new job to get her out of debt, becomes unmanageable during a paralyzing transport strike in Paris. Literally running from dawn to sunset to get to her job and back home in time to fetch her children, Julie is constantly on the verge of a breakdown. When she finally gets a job interview for a position more suited to her skill set, Julie has to walk a very tightrope between keeping her current job, and sneaking out while calling on co-workers to cover for her as more obstacles pile up in front of her.
88 minutes
A Music Box Films Release
Click here for more information! 
February 8th and February 9th 
Lourdes by Thierry Demaizère and Alban Teurlai
Lourdes: A stunningly beautiful mountainous village in the Southwest foothills of the Pyrenees went from a sleepy scenic town to a sacred wonder after 1858, when a 14-year-old peasant girl claimed to have seen the Virgin Mary in a remote grotto. Today, the town is second only to Paris in the number of annual visitors (6 million), part venerated shrine, part Disneyland (shops selling bottled holy water and Virgin Mary-related tchotchkes). Vast processions of people seeking a miracle fuel a small army of care-givers who accompany them. These pilgrims are a surprising cross-section of humanity: accident victims, the terminally ill, an overweight and bullied teenager, a contingent of aging Paris prostitutes… LOURDES is an insightful meditation on the human capacity for empathy and hope, and the mystery of religious faith in the face of profound tribulation.
91 min 
A Distrib Films US & Bosco Films release. 
More information here
Friday, February 17 & from Friday, March 3 in L.A
Pacifiction by Albert Serra
On the French Polynesian island of Tahiti, the High Commissioner of the Republic and French government official De Roller (Benoît Magimel) is a calculating man with flawless manners. His somewhat broad perception of his role brings him to navigate the high end 'establishment' as well as shady venues where he mingles with the locals. Especially since a persistent rumor has been going around: the sighting of a submarine whose ghostly presence could herald the return of French nuclear testing.
Genre: Drama
Cast: Benoît Magimel, Sergi López, Pahoa Mahagafanau, Cécile Guilbert, Matahi Pambrun
162 min
A Grasshopper Film and Gratitude Films release
Join Albert Serra in person for Q&As at the 5:15pm screenings on Feb. 17, 18 & 19, and intros at the 9pm screenings on Feb. 17 & 18!
Click here for more information on the screenings in NYC and here for L.A! 
Friday, February 17
Post-Screening Q&A with director Sandrine Kiberlain and actress Rebecca Marder on Feb, 16 at the FIAF Florence Gould Hall!
A Radiant Girl by Sandrine Kiberlain 
Paris, summer 1942. Irene, a vibrant 19-year-old aspiring actress without a care in the world, is honing her passion for the theater, rehearsing for the entrance exam to the coveted Conservatory, making new friends and discovering love, without realizing that time is running out in Nazi-occupied France, as her close-knit family is watching. In turns enchanting and devastating, Ms. Kiberlain's drama, which she also wrote, is not a traditional Holocaust narrative, but a unique coming-of-age tale about the freedoms of youth amidst a changing world, anchored by a star-making performance by Ms. Marder "which more than delivers on the luminous promise of the English title" (Screen Daily). Ms. Marder was selected for the César Academy's annual "Revelations" list of rising stars leading up to the nomination. Partly inspired by Ms. Kiberlain's own family story, the film shows the dangers of complacency in the face of fascism, as well as moments of beauty that are possible even under the hardest of circumstances.  
Genre: Drama
Cast: Rebecca Marder, Stéphanie Aflalo, Jean Chevalier 
98 min
A Film Movement release
Click here for more information!
From Friday, February 24 
Dancing the Twist in Bamako by Robert Guédiguian
Mali, 1962. The youth of Bamako dance the twist to rock and roll music newly imported from the West and dream of political renewal. Samba, a young socialist, falls for spirited Lara during one of his missions to the bush. To escape her forced marriage, she secretly flees with him to the city. But Lara's husband won't let them be and the Revolution soon brings painful disillusions as they dream of a future together.
129 minutes
A ArtMattan Films Release
Director Rober Guédiguian will be in attendance for a Q&A at Film Forum in NY!
Click here for more information! 
From Friday, February 24 
Chocolat by Claire Denis 
The great Claire Denis made her debut with this semi-autobiographical feature, based on her childhood in colonial French Africa as the daughter of a civil servant. France (Mireille Perrier) reminisces about her childhood in Cameroon as her father (François Cluzet) comes and goes on call, which leads to the strengthening of her friendship with their devoted house servant, Protée (Isaach de Bankolé), and to the escalating sexual tension between him and her mother, Aimée (Giulia Boschi). As Protée increasingly becomes an object of desire and of scorn, France's memories become more and more ambivalent. Prefiguring the concerns of Denis's later films (Beau Travail, White Material) and establishing the tactile sensuality and elliptical style for which she is known, Chocolat today stands as a modern classic. 
Genre: Drama
Cast:  Isaach De Bankolé, Giulia Boschi, François Cluzet, Cécile Ducasse, Mireille Perrier
105 min
A Janus Film Release
Click here for more information!
Coming out in March:
Friday, March 10 at the Brooklyn Academy of Music (BAM)
Rewind&Play by Alain Gomis
In December 1969, legendary jazz pianist and composer Thelonious Monk ended his European concert tour with a performance at the Salle Pleyel in Paris. Before the show, he was invited to appear on a French television program to perform and answer questions in an intimate setting. Using newly discovered footage from this recording, director Alain Gomis (FÉLICITÉ) reveals the disconnect between Monk and his interviewer, Henri Renaud, whose unwittingly trivializing approach conveys the casual racism and exploitation prevalent in the music industry at large. A fascinating behind-the-scenes documentary with extraordinary rarely-seen performances, REWIND & PLAY offers a unique opportunity to see Monk in a way that very few people did.
65 min
A Grasshopperfilm release
Click here for more info!
From Friday, March 17
Lumière
Four actress friends — Sarah, Laura, Julienne, and Caroline — talk about their emotional and professional paths. They live intensely and deal with different concerns, both as women and as actresses. Their strong bond is embodied in the central figure of Sarah, the oldest and most famous of them…
Cast: Jeanne Moreau, Francine Racette, Caroline Cartier, Lucía Bosé, Keith Carradine, Bruno Ganz, Niels Arestrup
A Kino Lorber release.
An adolescent Girl
July 14th, 1939. Marie has just turned 12 and, like every year, is about to go on vacation to her grandmother's house. Marie is thrilled to see her and the children of the village. Marie also meets the country doctor and begins experiencing an unknown feeling. Marie gradually leaves childhood behind while the shadow of war looms over her.
Cast: Simone Signoret, Laetitia Chauveau, Edith Clever, Francis Huster, Jacques Weber
A Kino Lorber release.
Lillian Gish
A tribute to Lillian Gish by Jeanne Moreau, where one actress pays homage to another. The American silent film star looks back on her career since her début in 1913, and evokes the filming conditions when she was a child, the first Hollywood blockbuster Birth of a Nation by D.W. Griffith and her passion for cinema, guided by an insatiable curiosity.
Cast: Lillian Gish, Jeanne Moreau
A Kino Lorber release.
Friday, March 17
L'Innocent by Louis Garrel
When Abel learns that his 60-year-old mother Sylvie is about to marry a man in prison he freaks out. With the help of his best friend, Clémence, he will do whatever it takes to protect her. But meeting Michel, his new stepfather, may well offer him a new perspective…
Cast: Louis Garrel, Roschdy Zem, Noémie Merlant, Anouk Grinberg
100 min
Tickets for NYC screenings at IFC Center!
Friday, March 17 (NYC) & 31 (LA)
Rimini by Ulrich Seidl  
Big World Pictures is proud to present the US theatrical release of RIMINI, a film directed by Ulrich Seidl ("Import Export," "Dog Days"). Official selection at the 2022 Berlin International Film Festival, RIMINI will open at The Quad in New York City on March 17 and at Laemmle Royal in Los Angeles on March 31. Other cities will follow. Richie Bravo, once upon a time a successful Austrian pop star, chases after his faded fame in wintry Rimini, Italy. He funds his dissolute lifestyle and addiction to gambling with concerts for busloads of German-speaking tourists and sexual favors for his female fans. His world starts to collapse when his adult daughter Tessa suddenly breaks into his life and demands money from him that she feels he owes her. Meanwhile, his elderly father who suffers from dementia, goes round and round in circles in an Austrian nursing home as his condition steadily declines. 
Cast: Tessa Göttlicher, Michael Thomas, Hans-Michael Rehberg
114 min
A Music Box Film release.
Friday, March 24 at the Quad Cinema  (The nationwide release will follow )
The Worst Ones by Lise Akoka, Romane Gueret
Set in the suburbs of Boulogne-Sur-Mer in northern France, The Worst Ones captures a film within a film as it follows the production of a feature whose director turns to the local Cité Picasso housing project for casting. Eager to capture performances of gritty authenticity, the director selects four working class teenagers to act in the film to the surprise and consternation of the local community, who question the director's choice of "the worst ones." As the director and crew audition, rehearse, film, and interact with their hand-picked cast, jealousies are stoked, lines are crossed, and ethical questions arise, with thought-provoking and at times darkly funny results. Winner of the top prize in the Un Certain Regard section of the 2022 Cannes Film Festival, The Worst Ones announces directors Lise Akoka and Romane Gueret as exciting new voices in French cinema.
Genre: Drama
Cast: Mallory Wanecque, Timéo Mahaut, Johan Heldenbergh, Ester Archambault, Loïc Pech
99 min
Tickets for NYC screenings at Quad Cinema
A Kino Lorber realease.
riday, March 24
Rodeo by Lola Quivoron
Hot tempered and fiercely independent, Julia finds escape in a passion for motorcycles and the high-octane world of urban 'Rodeos' – illicit gatherings where riders show off their bikes and their latest daring stunts. After a chance meeting at a Rodeo Julia finds herself drawn into a clandestine and volatile clique and, striving to prove herself to the ultra-masculine group, she is faced with a series of escalating demands that will make or break her place in the community. 
Click here for more info! 
Genre: Drama
105 min
Tickets for NYC screenings of Rodeo at Angelika Film Center & Café !
Opens in Los Angeles on Friday, March 24 at the Laemmle Royal 
Lola Quivoron IN PERSON on Friday, March 24!
7:10 pm showtime, Q&A to follow, moderated by Jasmine Jaisinghani 
From Friday, March 24 at the IFC Center (NYC)
Tori and Lokita by Jean-Pierre and Luc Dardenne
From two-time Palme d'Or winners Jean-Pierre and Luc Dardenne (Two Days, One Night) TORI AND LOKITA is the story of seventeen-year-old Lokita and twelve-year-old Tori (in remarkable debut performances from Pablo Schils and Joely Mbundu), two immigrants — from Benin and Cameroon, respectively — struggling for survival on the margins of society. The inseparable pair work as performers in a cheap trattoria, dealing drugs on the side for the restaurant's abusive cook, while balancing the demands of an indifferent bureaucracy and a band of violent smugglers. When Lokita is held captive while working in a marijuana grow house, Tori scrambles to save his companion from their abusers, as events spiral out of control. Winner of the 75th Anniversary Prize at the 2022 Cannes Film Festival, the latest humanist drama from the Dardenne Brothers is a heart-stopping thriller that casts an unflinching eye on the trials of the young and dispossessed. 
A Janus Film release
Sign up to receive exclusive news and updates