The African Diaspora International Film Festival (ADIFF) celebrates its 30th anniversary!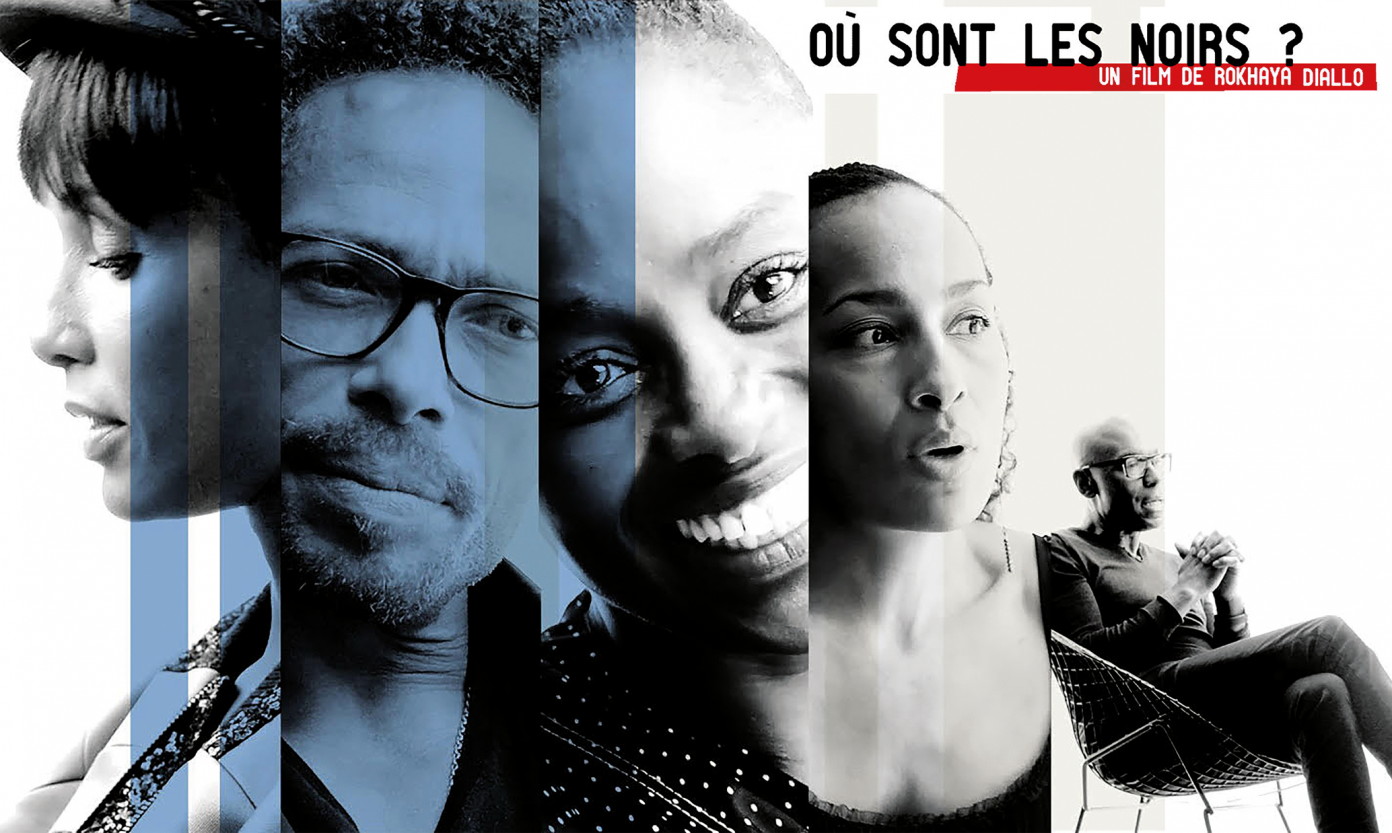 Cinema Village
22 E 12th St
New York, US 10003
Nov. 25 to Dec. 11
The African Diaspora International Film Festival (ADIFF) will celebrate its 30th anniversary from Nov. 25 to Dec. 11 with 89 narratives and documentaries from 44 countries to be presented in seven different venues in Manhattan, including two exclusive screenings and Q&As with Rokhaya Diallo presenting her film 'Acting While Black'.
Established in 1993, the African Diaspora International Film Festival (ADIFF) is a Harlem based minority-led not-for profit international film festival that presents, interprets and educates about films that explore the human experience of people of color all over the world in order to inspire imaginations, disrupt stereotypes and help transform attitudes that perpetuate injustice.
In our reality, people from diverse races, nationalities and backgrounds come together to enjoy important cinematic works of creativity, intellectual expansion, identity, and equality. In this world there are no boundaries around people because they are embraced in a universal understanding of humanity. This is the element of commonality that weaves through this annual event of images from Africa, the African Diaspora and beyond.
Scroll down the list of French films or co-productions in the festival lineup this year:
Acting While Black by Rokhaya Diallo (director Rokhaya Diallo will be in attendance)
60 minutes | France | 2021
Acting while black, blackness on French screens A punchy documentary on the representation of blacks in films and TV series in France. With: Gary Dourdan, Aïssa Maiga, Sonia Rolland…
Fri, Dec 2nd, 6:40 PM @ Cinema Village  (+ Q&A)
Sun, Dec 4th, 5:30 PM @ The Chapel, Teachers College SPECIAL PRESENTATION: Acting While Black (+PANEL: Black Actors in European Cinema)
Dancing The Twist In Bamako by Robert Guédiguian
129 minutes | Senegal, Canada, France | 2021
Mali, 1962. The youth of Bamako dance the twist to rock and roll music newly imported from the West and dream of political renewal. Samba, a young socialist, falls for spirited Lara during one of his missions to the bush. To escape her forced marriage, she secretly flees with him to the city. But Lara's husband won't let them be and the Revolution soon brings painful challenges as they dream of a future together.
Sun, Nov 27th, 1:00 PM @ The Chapel, Teachers College
Sun, Dec 4th, 7:00 PM @ Cinema Village
The Esmeraldas Beach
58 minutes | France, Ecuador | 2020
In today's Ecuador, the black population, the descendants of enslaved Africans, continue to experience strong racial and social discrimination. Yet people in the community still strive to value their specific culture and transmit the rebellious memory of their ancestors who fought for freedom.
The Es­meraldas Beach sets out to expose the invisibility of Afro-Ecuadorians and rectify the narrative of the country's history with the film's central protagonist, Juan García, who has worked on that project for years. He developed a school book that presents black Ecuadorians prominently since the only Afro-descendants shown in local school books are portrayed next to a marimba and football. The documentary also addresses the 1999 assassination of Prime Minister Jaime Hurtado, the first Black to hold this office.
Sat, Dec 3rd, 2:00 PM @ The Chapel, Teachers College
Hawa
104 minutes | France | 2022
A teenage girl lives with her grandmother and worries she will be removed by social services. She sets off to get adopted by someone she admires more than anything, one of the most powerful women in the world.
Fri, Dec 2nd, 8:40 PM @ Cinema Village
Sat, Dec 3rd, 3:30 PM @ Cinema Village
Kirikou and the Sorceress
70 minutes | Senegal, France | 1998
This animated film exquisitely recounts the tale of tiny Kirikou born in an African village in which Karaba the Sorceress has placed a terrible curse. Kirikou sets out on a quest to free his village of the curse and find out the secret of why Karaba is so wicked.
Lisa Nesselson of Variety (11/1/99) notes: "KIRIKOU AND THE SORCERESS employs snappy visuals to tell a catchy story for all ages. A blend of African folktales "Kirikou" has both humor and flair." KIRIKOU depicts a precocious newborn infant who battles ignorance, and so-called evil, with endearing perseverance. This film speaks to the child within us all who yearns to express and defend the best in others and ourselves. KIRIKOU's stunning visuals are accented by a traditional music soundtrack by African music giant Youssou N'Dour of Senegal.
Thu, Dec 8th, 11:00 AM @ Cinema Village
Made in Bangladesh
95 minutes | Bangladesh | 2019
Shimu, 23, works in a clothing factory in Dhaka, Bangladesh. Faced with difficult conditions at work, she decides to start a union with her co-workers. Despite threats from the management and disapproval of her husband, Shimu is determined to go on. Together the women must fight and find a way to register their union.
Thu, Dec 8th, 3:30 PM @ Cinema Village
The Mali-Cuba Connection
81 minutes | Cuba, Mali, France | 2020
In the midst of the Cold War, ten young promising musicians from Mali are sent to Cuba to study music and strengthen cultural links between the two socialist countries. Combining Malian and Afro-Cuban influences, they develop a revolutionary new sound and become the iconic ensemble 'Las Maravillas de Mali'. New Year's Eve 2000. Richard Minier, a French music producer meets a former member of the band in Bamako and decides to bring the band back together.
Mon, Nov 28th, 6:40 PM @ Cinema Village
Masai: The Rain Warriors
94 minutes | Kenya, France | 2005
Faced with a drought that endangers the continuity of their people, Masai elders are convinced that they have been cursed by the Red God — the God of Vengeance. Following the death of the war chief, a group of adolescents must now cross over to adulthood, forced to quickly form a new generation of inexperienced but brave warriors. The young men must bring back the mane of a legendary lion, which appears at every critical period of Masai history to appease the wrath of the Red God and bring back the rains. The survival of their culture depends on this quest.
"A story of initiation, friendship, teamwork and sacrifice set on the vast ochre savannah of Kenya, Masai: The Rain Warriors builds slowly to a powerful and touching finale." -Lisa Nesselson, Variety 
Wed, Nov 30th, 11:00 AM @ Cinema Village
She Had a Dream
90 minutes | Tunisia | 2021
25-year-old Ghofrane dreams of becoming a politician and having an influence on the future of Tunisia. As a young black woman from the working class, it is a dream that requires stamina – and she has plenty of it.
Raja Amari's film follows her up to the election in 2019 when she is on the streets to gather votes and give especially young people renewed faith in democracy in a polarised society plagued by racism and inequality. A smaller film might turn a blind eye on realism in favour of a good story, but here both Ghofrane nor Amari are aware of the exhausting struggles that have to be overcome before she can bring about the change she so fervently longs to see happening. An inspiring film about a true idealist and a rich image of a society full of contrasts.
Tue, Nov 29th, 1:00 PM @ Schomburg Center
Sons of Benkos
52 minutes | Colombia, France | 2003
An entertaining documentary that explores the African culture of Colombia through music. The film presents the music of the Sons of Benkos, one of the most important Black leaders in the fight for freedom during the times of slavery in Colombia. The film also shows the evolution of Afro-Colombian music over time through the fusion of Cuban and contemporary African rhythms with traditional Afro-Colombian music.
Sat, Dec 10th, 5:00 PM @ Boys & Girls Club
Wulu (+Q&A)
90 minutes | France, Senegal, Mali | 2016
A young man begins trafficking cocaine and quickly becomes embroiled in the Malian drug ring.
Sat, Dec 3rd, 8:00 PM @ Cinema Village (+Q&A)
Sun, Dec 4th, 8:30 PM @ The Chapel, Teachers College  (+Q&A)
YAFA Forgiveness
85 minutes | France | 2019
Demba is an African who has fled an oppressive regime in his own country and is seeking asylum in Paris. One night he encounters Lucien, a policeman from the Caribbean, who speaks to him in the voice of the dominant class. But in his country Demba is a professor of History and Geography while Lucien left school early to help his mother, a cleaning lady.
"YAFA Le Pardon" explores the social and economic dynamics at work in their relationship as they seek to understand each other, aided by Welcome, a Baule Komian who does not hesitate to officiate as the parties meet on the Quai de l'Oise, in the centre of Paris.
Sat, Nov 26th, 3:50 PM @ Cinema Village
Wed, Nov 30th, 9:00 PM @ Cinema Village
Zepon
114 minutes | France | 2021
ZEPON is a poetic comedy set on the island of Martinique today in the world of cock fighting and Creole culture. A man makes a bet that he will regret…
Screening followed by Q&A
Sponsored by Martinique Tourism Authority
Sign up to receive exclusive news and updates