ADIFF CHICAGO FILM SERIES 2022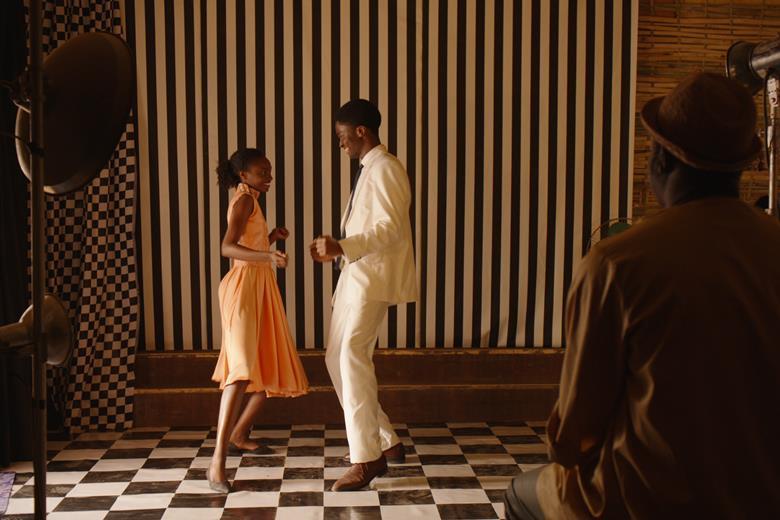 ADIFF CHICAGO & FACETS PRESENTS THE ADIFF CHICAGO FILM SERIES, June 10-12, 2022.
For the 19th consecutive year, ADIFF Chicago and FACETS collaborate to bring back to the Windy City a selection of award-winning films celebrating the human experience of people of color all over the world. With FACETS being in a reopening phase due to the impact of COVID, the program this year will be a weekend Film Series spotlighting ten award-winning narrative films and documentaries from ten different countries.
Four Films in the program are French productions:
THE MALI-CUBA CONNECTION (FRANCE / MALI / CUBA)
Edouard Salier and Richard Minier, 2020, France/ Cuba/ Mali, Documentary, Spanish, French with English subtitles
In the midst of the Cold War, ten young promising musicians from Mali are sent to Cuba to study music and strengthen cultural links between the two socialist countries. Combining Malian and Afro-Cuban influences, they develop a revolutionary new sound and become the iconic ensemble 'Las Maravillas de Mali'. New Year's Eve 2000. Richard Minier, a French music producer meets a former member of the band in Bamako and decides to bring the band back together.
FIGHTING FOR RESPECT: AFRICAN-AMERICAN SOLDIERS IN WWI (USA)
Joanne Burke, USA/France, 2021, 54 Min, Documentary, English
Fighting for Respect captures the plight of African American soldiers who fought in WWI, receiving the Croix de Guerre military decoration from France, while still fighting discrimination and hatred at home in America.
DANCING THE TWIST IN BAMAKO (FRANCE)
Robert Guédiguian, France / Canada / Senegal, 2021, 129min, Romantic Drama, French with English subtitles
Mali, 1962. The youth of Bamako dance the twist to rock and roll music newly imported from the West and dream of political renewal. Samba, a young socialist, falls for spirited Lara during one of his missions to the bush. To escape her forced marriage, she secretly flees with him to the city. But Lara's husband won't let them be and the Revolution soon brings painful disillusions as they dream of a future together.
SHE HAD A DREAM (TUNISIA)
Raja Amari, Tunisia / France, 2020, 90min, Documentary, Arabic and French w/English subtitles
Ghofrane, 25, is a young Black Tunisian woman. A committed activist who speaks her mind, she embodies Tunisia's current political upheaval. As a victim of racial discrimination, Ghofrane decides to go into politics. We follow her extraordinary path, ranging from acting on her ambition to disillusion. Through her attempts to persuade both close friends and complete strangers to vote for her, her campaign reveals the many faces of a country seeking to forge a new identity. In its own unique way, this documentary sheds light on women's place in Tunisia's changing society.
Find more information on the program here!
Sign up to receive exclusive news and updates