Across Generations: Unveiling the Past, Embracing the Present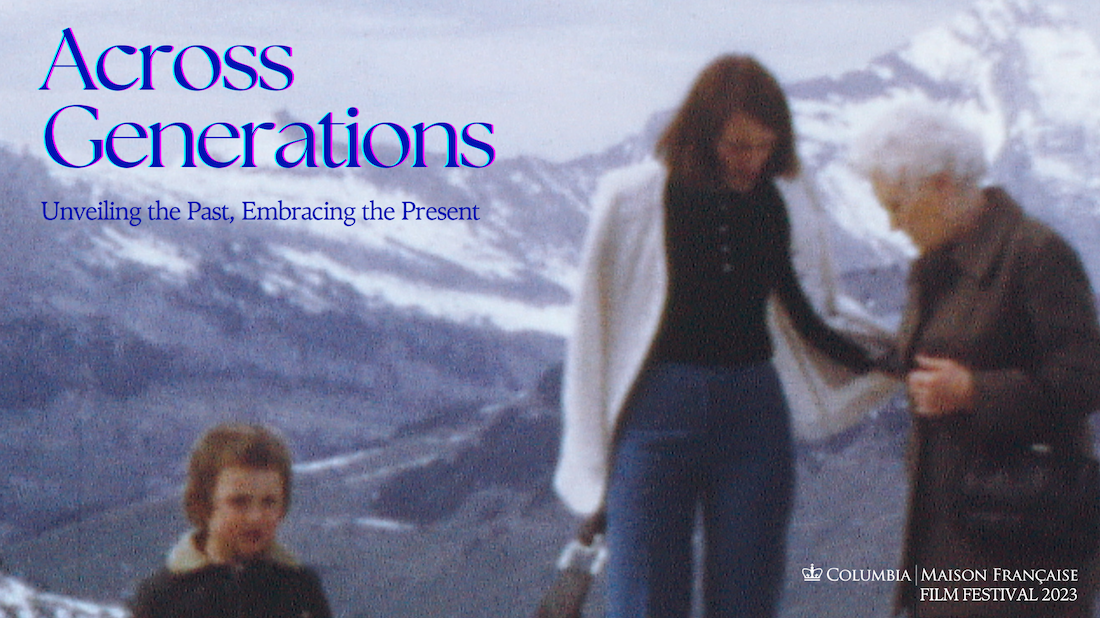 Maison Française - Columbia University
515 W 116th St
NYC, NY 10027
September 6 - October 17, 2023
The Columbia Maison Française announced the program for its 2023 film festival, "Across Generations: Unveiling the Past, Embracing the Present".
The six films selected for the festival all explore memories and intergenerational connections within families that reach into the past and help shape the present. They share a number of common themes and storytelling devices in striking ways. Each of the films makes use of personal photographs, home movies, and other private or public archival combined with interviews, investigating these visual and oral memories to decipher individual, family, and generational histories and identities and the ways these evolve over time and across national and social boundaries.
Five of the films are documentaries and one is an historical fiction. Five are recent releases, including two U.S. premieres, one has become a reference film, and all are French productions or co-productions.
The festival is curated by Shanny Peer, Fanny Guex, and Ilana Custos-Quatreville; and supported by Villa Albertine, the Knapp Family Foundation, and Columbia University's Alliance Program, Department of History, Institute of African Studies, European Institute, and Society of Fellows and Heyman Center for the Humanities.
When? September 6, 2023 – October 17, 2023 – 7:30 PM – 9:00 PM
Where? Columbia University in the City of New York

Columbia Maison Française
For more than a century, the Columbia Maison Française has been a leader in fostering intellectual and cultural exchange between the United States and France, Europe, and the French-speaking world. The rich program of events at the Maison Française generates debate, spotlights original scholarship, promotes exchange across disciplines at Columbia and beyond, and contributes to international and cross-cultural understanding in an increasingly global world.
Learn more
Sign up to receive exclusive news and updates