2021 AFI European Union Film Showcase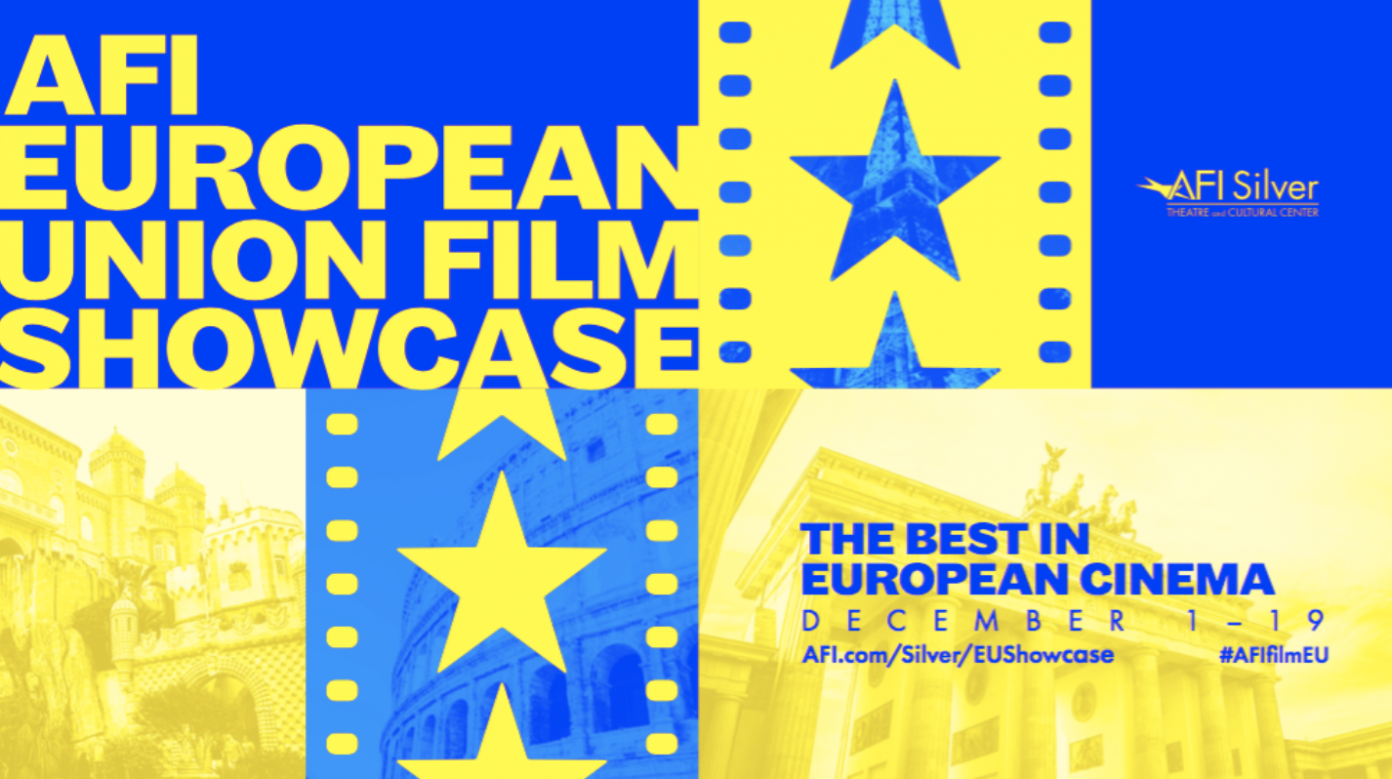 American Film Institute
4101 Reservoir Rd NW
Washington, US 20007
DEC 1 - DEC 18 TH
Now in its 34th year, the AFI European Union Film Showcase continues its tradition of bringing the best in European cinema to Washington, DC. This year's selection includes new films by Wes Anderson and Pablo Larrain, and also international film festival award winners, European box office hits and debut works by promising new talents, plus many countries' official Oscar® submissions for Best International Feature Film.
BETWEEN TWO WORLDS [OUISTREHAM] 
Sun, Dec. 5, 2:00 p.m.; Thu, Dec. 9, 4:30 p.m.
Juliette Binoche stars as a Parisian journalist who goes undercover as a broke divorcée in this nuanced portrait of the gig economy. She eventually lands a job as a cleaner on the cross-Channel ferry, where she bonds with her coworkers, a group of tough, world-weary women. But will they discover the truth about their new friend? DIR Emmanuel Carrère. France, 2021, 106 min. In French with English subtitles. 
 
BENEDETTA 
Thurs, Dec. 2, 7:00 p.m.
Provocateur Paul Verhoeven returns with a true passion project, an examination of the real-life Catholic mystic and lesbian nun Benedetta Carlini, who rose to become abbess of her convent in the early 17th century before being removed by the papacy. ELLE's Virginie Efira stars as Benedetta, with Charlotte Rampling as her rivalrous superior. DIR Paul Verhoeven. France/Belgium/Netherlands, 2021, 131 min. In French with English subtitles. 
 
DELICIOUS (2021) [DÉLICIEUX] 
Sun, Dec. 12, 4:00 p.m.; Wed, Dec. 15, 7:00 p.m.
France, 1789: fired from his cushy job for daring to serve nouvelle cuisine, renowned chef Manceron meets a mysterious woman keen to be his apprentice. The two cook up a revolutionary idea: serving meals à la carte at Manceron's family-run inn, inventing the concept of the restaurant, in Éric Besnard's crowd-pleasing historical romp. DIR/SCR Éric Besnard. France, 2021, 112 min. In French with English subtitles. 
 
Centerpiece Screening
HAPPENING (2021) [L'ÉVÉNEMENT] 
Fri, Dec. 10, 7:00 p.m.; Mon, Dec. 13, 7:00 p.m.
Winner of the Golden Lion at this year's Venice Film Festival, Audrey Diwan's powerful, '60s-set drama is based on the novel by Annie Ernaux, itself drawn from the author's own experiences as a college student who was forced to seek out an illegal abortion when avenues to terminate her pregnancy legally were nonexistent. DIR Audrey Diwan. France, 2021, 100 min. In French with English subtitles. 
LOVE SONGS FOR TOUGH GUYS [CETTE MUSIQUE NE JOUE POUR PERSONNE] 
Sat, Dec. 11, 9:30 p.m.; Thurs, Dec. 16, 7:00 p.m.
Samuel Benchetrit's latest quirky comedy focuses on a group of middle-aged gangsters who've long run the smuggling operations in their port city, but who now may be losing a step to their younger, wilder rivals. Featuring François Damiens, Ramzy Bedia, Valeria Bruni Tedeschi, Bouli Lanners, Joey Starr, Gustave Kervern and Vanessa Paradis. DIR Samuel Benchetrit. France/Belgium, 2021, 107 min. In French with English subtitles. 
 
MAGNETIC BEATS [LES MAGNÉTIQUES]  
Sat, Dec. 18, 9:20 p.m.; Sun, Dec. 19, 9:00 p.m.
Vincent Maël Cardona crafts a pulsating tale of pirate radio, New Wave music, young love, sibling rivalry and political unrest set in Brittany in the early '80s. When introverted Philippe is conscripted and sent to West Berlin, his life is turned upside down — can he move out of his charismatic brother's shadow and into his own light? DIR Vincent Maël Cardona. France/Germany, 2021, 98 min. In English, French and German with English subtitles. 
 
PARIS, 13TH DISTRICT [LES OLYMPIADES, PARIS 13E] 
Fri, Dec. 3, 7:00 p.m.; Thu, Dec. 9, 7:00 p.m.
Jacques Audiard's latest film is a fresh, sexy and very French look at the intertwined lives of four millennials, based on graphic novels by Adrian Tomine. Émilie is a free-spirited slacker who starts hooking up with her new roommate Camille. Nora's life unravels after her resemblance to cam girl Amber Sweet is discovered by her classmates. DIR Jacques Audiard. France, 2021, 104 min. In French and Mandarin with English subtitles. 
PETITE MAMAN (2021)  
Sun, Dec. 12, 1:20 p.m.; Tue, Dec. 14, 4:40 p.m.
Taken to her mother's childhood home following the death of her grandmother, young Nelly explores the surrounding woods, where she meets a girl to whom she bears a striking resemblance. Their tender friendship forms the heart of Celine Sciamma's poetic follow-up to her acclaimed 2019 drama PORTRAIT OF A LADY ON FIRE. DIR Céline Sciamma. France, 2021, 72 min. In French with English subtitles. 
U.S. Premiere   
SECRET NAME [LA PLACE D'UNE AUTRE] 
Sat, Dec. 11, 1:20 p.m.; Tue, Dec. 14, 7:00 p.m.
Themes of class anxiety, moral panic and mistaken identity from Wilkie Collins' 1873 source novel are transposed to a WWI setting by filmmaker Aurélia Georges, adding new resonance to the story of Nélie Laborde's (Lyna Khoudri, THE FRENCH DISPATCH) journey from prostitute to frontline nurse to beloved ward of a wealthy widow. DIR/SCR Aurélia Georges. France, 2021, 112 min. In French with English subtitles. 
THE VELVET QUEEN [LA PANTHÈRE DES NEIGES] 
Fri, Dec. 10, 4:45 p.m.; Wed, Dec. 15, 4:45 p.m.; Thurs, Dec. 16, 6:45 p.m.
Marie Amiguet makes an impressive feature documentary debut, embedding herself on a trek across Tibet as wildlife photographer Vincent Munier and writer/adventurer Sylvain Tesson go in search of the elusive snow leopard. The result is visually stunning and thought provoking, with an evocative score by Warren Ellis featuring vocals by Nick Cave. DIR Marie Amiguet, Vincent Munier. France, 2021, 94 min. In French with English subtitles.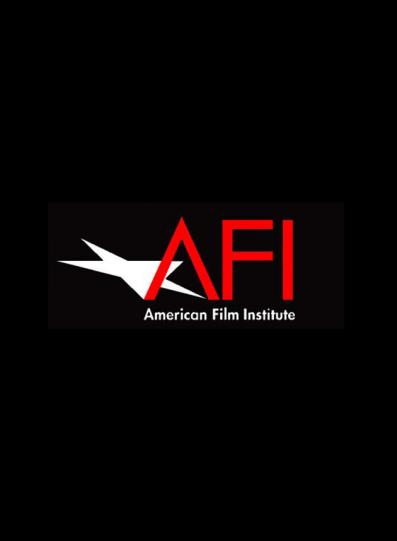 Created by the citizens of Montgomery County, Maryland, the AFI Silver Theatre and Cultural Center is dedicated to artists, educators and audiences of the world.
Sign up to receive exclusive news and updates