Villa Albertine and Albertine Foundation launch 'Albertine Grants' program and award $1 million annually for French, France-based, Caribbean, and African multidisciplinary art projects in the US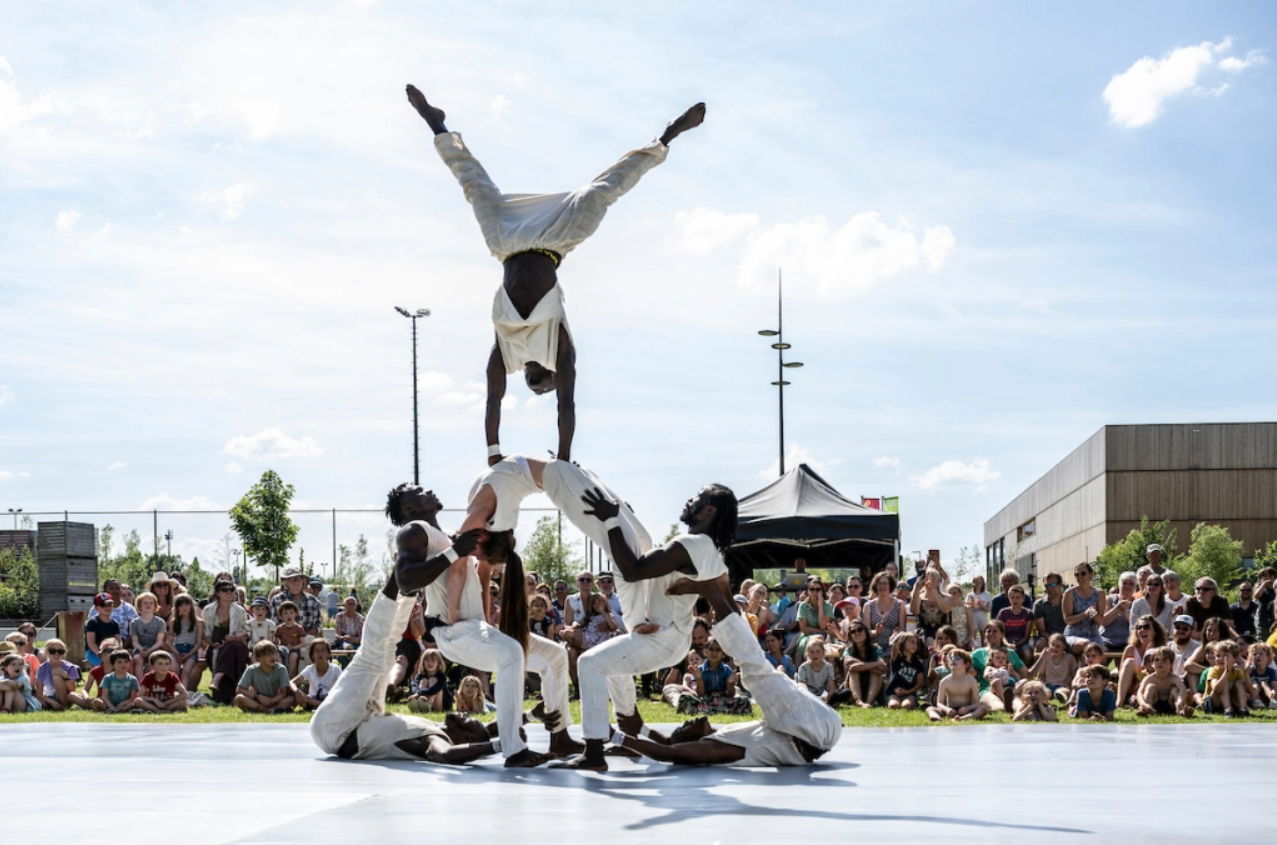 Inaugural 'Albertine Grants' support 100+ international projects in literature, visual art, design, film, virtual reality, dance, music, theater, and more.
New York, September 21, 2023 – Villa Albertine today announced the 2023 recipients of Albertine Grants, a new global program that introduces US audiences to exceptional contemporary French and Francophone creation. In 2023, Villa Albertine and Albertine Foundation will award $1 million to support more than 100 projects across numerous artistic disciplines, including visual art, theater, dance, music, literature, virtual and augmented reality, film, and craft and design (with support from the Bettencourt Schuller Foundation),
For 30 years the Cultural Services of the French Embassy, alongside FACE Foundation, have provided significant and wide-ranging support for contemporary art and performance from the French-speaking world in the US. In 2021, the launch of Villa Albertine strengthened and expanded these efforts with a new and innovative residency program for 50+ global creators annually. With Albertine Grants, Villa Albertine and Albertine Foundation (FACE Foundation's new name) make an annual commitment of unprecedented scale to further nurture the development and exchange of contemporary creation among the next generation of international artists.
"The relationship between our two countries is exceptional, but it is not set in stone; it evolves, and we must constantly and actively work to renew it. That's what Villa Albertine is doing here, through culture, and I'd like to congratulate once again all those involved in this great initiative," stated Catherine Colonna, Minister for Europe and Foreign Affairs.
"Since our inception, Villa Albertine and our loyal partners have worked to nurture artistic creation and cross-cultural community by welcoming excellent emerging and established artists to all corners of the United States for customized residencies. But because our ambition is a 360-degree model of artistic support, we must also create opportunities for residents after their residency, as well as supporting creators for whom residencies are not the right resource. With the launch of Albertine Grants, Villa Albertine and Albertine Foundation put our full and unequivocal trust in the next generation of artists, who are essential to helping us understand this world in crisis," stated Gaëtan Bruel, Director of Villa Albertine.
"The launch of Albertine Grants is an exciting opportunity for cultural exchange between artists, creators, and thinkers from the French speaking world and their counterparts in the United States. FACE Foundation, which is also transforming to become Albertine Foundation, has always sought to encourage cultural dialogue between countries by nurturing innovative ideas and trailblazing work across multiple fields. Today, and alongside our partner Villa Albertine, we are thrilled to announce the launch of Albertine Grants which will provide a unique platform of development for a new generation of creators," stated Laurent Auffret, Executive Director of Albertine Foundation.
The projects selected for 2023 are diverse and timely, representing some of the best contemporary creation in France and beyond. Multidisciplinary artist Bianca Bondi's monographic exhibition at Dallas Contemporary, built on research into the Highway Beautification Act of 1965, presents a monumental artificial landscape representing the struggle between the natural and commercial world. With Moving Voices (Voix Émouvantes), jazz artist Alon Nechushtan and his Franco-American quartet interweave vivid voices of migration that traverse time, space, and place, from 'the jungle' refugee camp in Calais to the stairs of Ellis Island. In ANIMA, an immersive multidisciplinary installation-performance, French visual artist/photographer Noémie Goudal and stage director Maëlle Poésy center the history of the Sahara and its transformation from a lush forest to the most arid place on earth to address the earth's climate future.
The full list of grantees is below. All are selected by independent juries of industry experts.
Funds are granted directly to artists, curators, exhibition spaces, performance venues, festivals, publishers, and translators to bring the selected projects to the US and make them accessible to American audiences. In the process Albertine Grants strengthens international collaborations, empowers up-and-coming talent, supporting American non-profit organizations and increases access to global art in the United States and France.
In addition to longstanding grant programs founded by the Cultural Services of the French Embassy decades ago, Albertine Grants includes many more recent initiatives, including a new partnership with the Mobilier National (the foremost French cultural institution for crafts and design). This new partnership, in parallel with the French state's declaration of increased support for the field of design, makes over $125,000 available to up-and-coming French and France based craftspeople, designers, galleries, and exhibition spaces to support their professional development and exposure to new audiences in the US, with a particular concentration during NYCxDesign Week. 
Beyond its grantmaking activities and customized residencies, Villa Albertine organizes incubator programs for culture professionals, a bustling calendar of cross-cultural events around the US, and a print magazine and podcast titled States. Headquartered in New York, Villa Albertine's mission to deepen cultural connections between the French-speaking world and the US is carried forward by a network of offices located in 10 cities across the US, representing the diversity of the American experience.
Villa Albertine's selection of 2023 Albertine Grants is made possible thanks to the generous support of our institutional and corporate partners, including the Bettencourt Schuller Foundation which support specific residencies for design and craft), Florence Gould Foundation, Ford Foundation, ARDIAN, the Louis Roederer Foundation, the Centre national du cinéma et de l'image animée (CNC), Chanel, Van Cleef & Arpels, ADAGP, the Franco-American Cultural Fund, the Institut français, the Ministère de la Culture, Unifrance, Mobilier national, the Centre national de la musique (CNM), and SACEM.
2023 Albertine Grants recipients
Albertine Translation Fund
Up to $120,000 (total) awarded to 20 book projects
These grants support the English translation of standout contemporary French-language literature in all categories (fiction, nonfiction, children's books, comics and poetry). Each book receives $2,000 to cover publishing costs as well as funding to support 50% of the translation costs, up to $5,000.
A- Youth and Comics
L'Intranquille by Joseph Kai (Casterman / Street Noise Books), Translation by Carolyn Ernst
B- Fiction
Vie de Gerard Fulmard by Jean Echenoz (Minuit / New York Review Books), Translation by Mark Polizzotti
Le dernier des Siens by Sybille Grimbert (Anne Carrière), Translation by Claire Wadie*
Les Aquatiques by Osvalde Lewat (Les Escales), Translation by Maren Baudet-Lackner*
Les méduses n'ont pas d'oreilles by Adèle Rosenfeld (Grasset / Graywolf Press), Translation by Jeffrey Zuckerman
Calcutta by Shumona Sinha (l'Olivier), Translation by Matt Reeck*  
C- Non-fiction
La beauté de la lumière by Etel Adnan & Laure Adler (Seuil / Nightboat Books), Translation by Ethan Mitchell
Noirceur : Race, genre, classe et pessimisme dans la pensée africaine-américaine au XXIème siècle by Norman Ajari, (Editions Divergences / Polity Press), Translation by Matthew B. Smith
Louise Bourgeois: Femme-couteau by Marie-Laure Bernadac (Flammarion / Yale University Press), Translation by Lauren Elkin
La Poétique de la cale by Fabienne Kanor (Payot & Rivages), Translation by Lynn E. Palermo*
A L'Est des rêves by Nastassja Martin (La Découverte / New York Review Books), Translation by Sophie R Lewis
*English translation rights available and seeking an American publisher
Ten additional grantees to be announced in December 2023.
Albertine Cinémathèque Grants
$96,000 (total) awarded to 40 French film festivals
These grants support the organization of French film festivals on US college campuses. Each project receives $2,400 and access to an annually curated catalog of classic and contemporary films to choose from. The 40 higher education institutions selected for festival grants include major public universities as well as private and community colleges. Twenty-five US states are represented. View the full selection here.
Étant donnés Contemporary Art
$140,000 (total) awarded to 10 projects
These grants foster collaboration between France-based visual artists and collectives and American curators and cultural institutions. Funding supports the development and/or exhibition of new work as well as transatlantic curatorial exchange.
Exhibition Grants:
Fouad Elkoury, Hervé Guibert, Karla Hiraldo Voleau Maison Européenne de la Photographie (MEP) – Love Songs: Photography and Intimacy
Presented by the International Center of Photography, New York, NY
Curator: Sara Raza
June 2, 2023
Laure Prouvost – Laure Prouvost Exhibition
Presented by the Moody Center for the Arts, Houston, TX
Curator: Frauke Josenhans
September 15, 2023
Clémence de la Tour du Pin, Jennifer Teets – Intimate Confession is a Project
Presented by the Blaffer Art Museum, Houston, TX
Curator: Jennifer Teets
October 27, 2023
Julien Creuzet – Julien Creuzet: Algorithm Ocean True Blood Moves
Presented by Performa, New York, NY
Curator: Charles Aubin
November 1, 2023
Bianca Bondi – Bianca Bondi: A Preservation Method
Presented by Dallas Contemporary, Dallas, TX
Curator: Emily Edwards
November 18, 2023
Sarah Maldoror – Sarah Maldoror: Tricontinental Cinema
Presented by the Wexner Center for the Arts, Columbus, OH
Curators: Kelly Kivland, Daniel Marcus, Bill Horrigan
January 26, 2024
Ethel Lilienfeld – Invisible Filter at FotoFest Biennial
Presented by FotoFest Inc., Houston, TX
Curator: Steven Evans
March 9, 2024
Curatorial Grants:
Emily Edwards – Bianca Bondi: A Preservation Method
Assistant Curator, Dallas Contemporary, Houston, TX
June 2023
Kate Kraczon – Julien Creuzet: Accretion
Director of Exhibitions and Chief Curator, Brown arts Institute // David Winton Bell Gallery
Providence, RI
Summer/Fall 2023
Kari Rittenbach – Curatorial Research
Assistant Curator, MoMA PS1, New York, NY
September 2023
Contemporary Theater
$118,000 (total) awarded to 10 projects
These grants support the performance of French, African, Caribbean, and Middle Eastern theater, contemporary circus, puppetry, and street theater in the US. Funding is granted to creators and nonprofit performance spaces.
Henri VIII (Saint-Saens) – Directed by Jean-Romain Vesperini
Presented at Fisher Center at Bard College, Annandale on Hudson, NY
July 2023
Augustine machine ou encore une nuit d'insomnie – Marie Darrieussecq and CNSAD, Paris
Presented at California Institute of the Arts – Center for New Performance, CA
August 2023
Fa – Amoukanama Circus
Presented at PS21: Performance Spaces for the 21st Century, Chatham, NY
August 2023
Anima – Noémie Goudal and Maëlle Poésy
Presented at PS21 (Performance Spaces for the 21st Century), Chatham, NY
August – September 2023
Exit – Cirque Inextremiste
Presented at ArtPark, Lewiston, NY & Company and Rochester Fringe Festival, NY
August 27 and mid-September, 2023 (respectively)
Les possédés d'Illfurth de Munstrum Théâtre – Lionel Lingelser
Sœurs de Penda Diouf, Marie Bachelot Nguyen and Karima El Kharraze
Presented at Seuls en Scène, Princeton French Theater Festival, NJ
September 2023
Portrait de Ludmilla en Nina Simone – David Lescot
Presented at Seuls en Scène, Princeton French Theater Festival; La Maison française, Washington, DC; Chopin Theater, Chicago, IL; Massachusetts International Festival of the Arts (MIFA)
September 2023
Mailles – Dorothée Munyaneza
Presented at REDCAT (Roy and Edna Disney CalArts Theater), Los Angeles, CA
November 2023
Baldwin and Buckley at Cambridge – Elevator Repair Services (ERS)
Presented at Festival d'Avignon-In
July 2023
French Immersion
$16,500 (total) awarded to 11 projects
These grants bring French creators or producers of exceptional virtual reality and immersive experiences to the US on the occasion of a screening or presentation of their work during a significant festival or program. Selected projects receive travel support of $1,500 for one person or $2,500 for two people.
Games for change 2023 
"Fight back" Written and directed by Céline Tricart, produced by Marie Blondiaux & Céline Tricart. A co-production by Red Corner, Lucid Dreams Productions, France Télévisions
SXSW 2023 
"Jailbirds" VR experience directed by Thomas Villepoux, written by Thomas Villepoux. A co-Production by Be Revolution Pictures – Digital Rise
"JFK Memento" written by Chloé Rochereuil, produced by Targo
"Behing the dish" VR experience written by Chloé Rochereuil, produced by Targo
"Spring Odyssée" AR experience directed by Elise Mornin, produced by Lucid realities
Tribeca Festival 2023 
Fortune" AR expirence, directed by Claire Meinhard, Nicolas Bourniquel, produced by Atlas V, ARTE France
"Monstrorama" VR experience,  directed by Clément Deneux, produced by Atlas V. 
"In search of time" AI short film directed by Pierre Zandrowicz, Matt Tierney produced by Atlas V and Pressman films
"Colored" – AR experience – directed by Pierre-Alain Giraud, Stéphane Foenkinos, written by Tania de Montaigne  produced  by Pierre-Alain Giraud, Emanuela Righi (Novaya – France) / co-producer Patrick Huang (Flash Forward Entertainment – Taiwan) / co-producer Centre Pompidou – France 
"Maya the birth chapter 1" – VR experience -  written and directed by Poulomi Basu, CJ Clarke Produced by CJ Clarke (JAPC), Katayoun Dibamehr and Avi Amar (Floréal), Amy Seidenwurm (Meta VR for Good), Jeanne Marchalot (France Télévisions, Francetv Storylab)
FUSED: French US Exchange in Dance
$206,000 (total) awarded to 16 projects
These grants connect leading US institutions with contemporary choreographers and performers from France, the African continent, the Caribbean, and the Middle East. Grants support the development and/or presentation of new work. The majority of grantees are part of the 2023 Albertine Dance Season.
Pixel – Compagnie Käfig, Mourad Merzouki in collaboration with Adrien M & Claire B
Presented at Jacob's Pillow Dance Festival, MA, and John F. Kennedy Center for the Performing Arts
August 24-27 and August 30 – September 1, 2023 (respectively)
Ghetto Style Movement: France – USA Dance Exchange Program
Fusion Concept Festival
August in Paris, November in Atlanta
This dance exchange supports US qualifiers' trip to Paris to participate in the final battle of the Fusion Concept Festival alongside leading American guest dancers in August. In November, several professional French dancers will travel to Atlanta for a week of workshops and dance battles.
One – Thierry Thieu Niang and Camille de Galbert
Presented at The Invisible Dog Art Center, New York, NY
August 2023 (Residency); September 9, 2023 (Performance)
Trilogy of works – Leïla Ka
Presented at Rochester Fringe Festival & Rochester University, NY
September 14 – 15, 2023
An Immigrant's Story – Wanjiru Kamuyu
Presented at Seuls en Scène, Princeton French Theater Festival, NJ; PS21 (Performance Spaces for the 21st Century), Chatham,NY; The Chocolate Factory Theater, New York, NY
September 13-24, 2023
Sourcières: For an environmental and feminist history of dance – Anne Collod & Alters Company
Creative residency in partnership with PS21 (Performance Spaces for the 21st Century), Chatham, NY
October 2023
Never Twenty One – Smaïl Kanouté, Compagnie Vivons
Presented at FIAF, New York, NY; PS21 (Performance Spaces for the 21st Century), Chatham, NY; Massachusetts International Festival of the Arts (MIFA), Holyoke, NY, and Duke University, Durham, NC
September – October 2023
O Samba Do Crioulo Doido – Calixto Neto, Luiz de Abreu
Presented at New York University, Department of Performance Studies, NY and Tisch School of the Arts
October 13, 2023
L'onde – Nacera Belaza
Presented at Wesleyan Center for the Arts, Middletown, CT
October 12-14, 2023
L'Étang – Gisele Vienne with Adèle Haenel and Julie Shanahan
Presented at PS21 (Performance Spaces for the 21st Century), Chatham, NY
October 13-14, 2023
Corps Extrêmes – Rachid Ouramdane with Cie XY and Nathan Paulin
Presented at Brooklyn Academy of Music (BAM), New York, NY
October 27-29, 2023
Takemehome – Dimitri Chamblas and Kim Gordon
Presented at REDCAT (Roy and Edna Disney CalArts Theater), Los Angeles, CA; Fort Mason, San Francisco, CA
November 8 – 9 & November 11, 2023 (respectively)
Unisson and Rush – Ashley Chen, Compagnie Kashyl
Presented at La Mama Theater, New York, NY
November 14 – December 9, 2023
Repertory works – CCN Ballet de Lorraine
Presented at NYU Skirball, New York, NY
April 21-22, 2023
Jazz & New Music
$80,000 (total) awarded to 10 projects
This program encourages the development of France-based jazz and contemporary music composers, musicians, and ensembles through Creative Grants for new Franco-American creations and commissions and Touring Grants for US tours.
Creative Grants:
The Field – Reimagining Tropiques: Then and Now
Brooklyn Music School – Moving Voices (Voix Émouvantes)
Mantra Percussion, Inc. – Mouvements soniques (Sonic Movements)
ISSUE Project Room – Shelter Press: Spectres
VOLATINE – Doufle Helis
LVMSC lovemusic – lovemusic plays Ted Hearne
Compagnie Trytone – Passio
Talea Ensemble – Sanae Ishida: In pursuit of true happiness
Touring Grants:
HANATSUmiroir – US tour: melting cultural and aesthetical boundaries
The Bridge – The Bridge 2.10
OuiDesign!
$125,000 (total) awarded to designers, galleries, and workshops for 2023 and 2024
This new program supports the rich tradition of collaboration between the French and American design scenes, particularly in New York. The inaugural grants will be awarded to French and American designers, craftspeople, galleries and exhibitions spaces, professional development, exchanges, publications, and more.
Selection will be announced in early 2024.
Villa Albertine Post-residency Grants
$200 000 (total) awarded to 30 post-residency projects
This program supports Villa Albertine residents' projects and careers after their residency is completed, granting funds to promoting their works, and support their pursuit of creative and networking experience in the United States or to support the development of a collaboration with an American artist in France.
Selection will be announced in early 2024.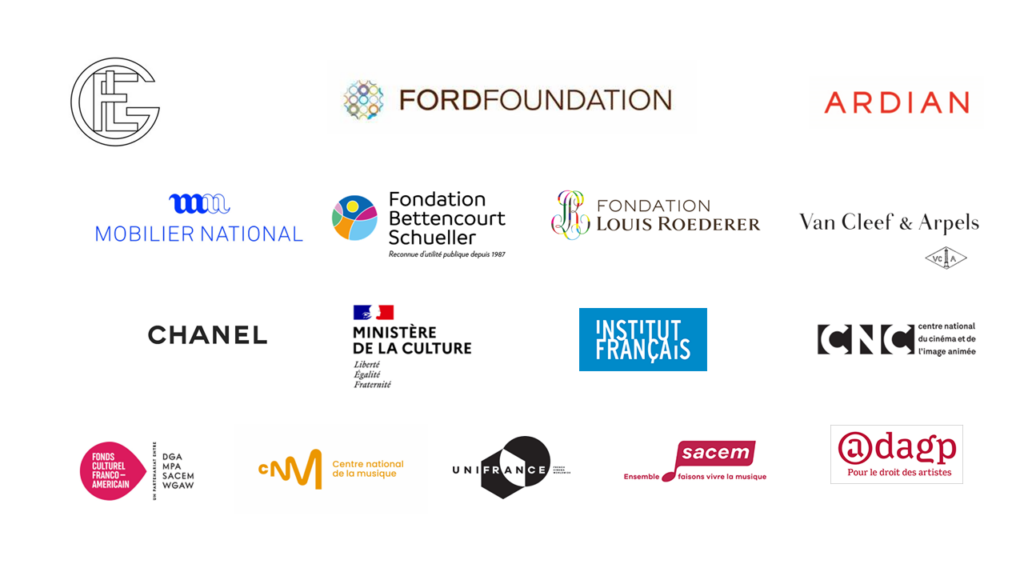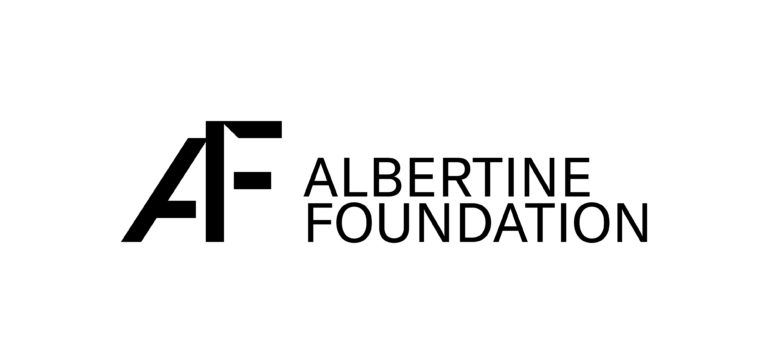 Previously known as FACE Foundation, Albertine Foundation is an American nonprofit organization dedicated to supporting French-American relations through innovative cultural and educational projects. In partnership with the Cultural Services of the French Embassy in the United States, Albertine Foundation promotes artistic, literary, and educational exchange and collaboration between creative professionals from both countries. With additional corporate, foundation, and individual support, Albertine Foundation administers grant programs in the performing and visual arts, cinema, translation, and secondary and higher education, while providing financial sponsorship to French-American festivals and other cultural initiatives. Albertine Foundation focuses on new and recent work of living artists and the promotion of bilingualism and the French language.
Sign up to receive exclusive news and updates