Freelance journalist
June 2022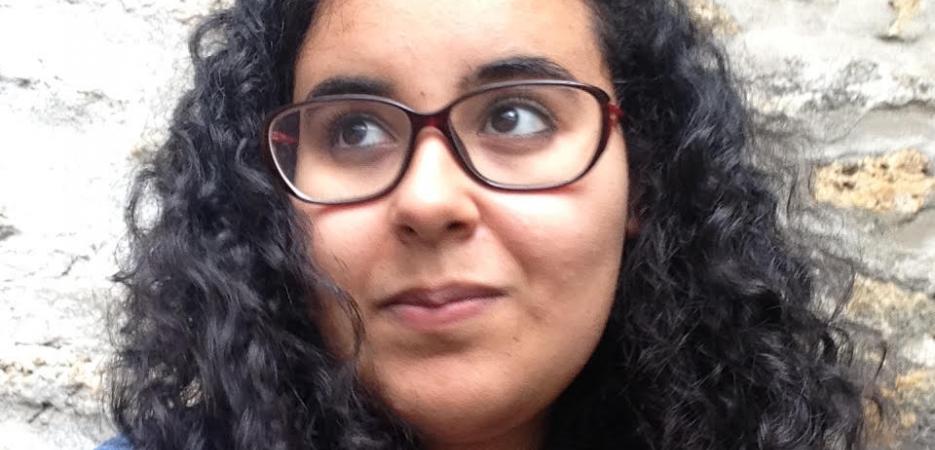 "What I would like to offer during this residency is a series of sound interviews, where I would meet these social actors fighting against the lack of awareness of the destroyed places where they lived. "
I am a Ph.D. student at NYU. I previously studied at the Paris Institute of Political Studies (Sciences-Po). My research focuses on the urban inequalities caused by the expansion of the Grand Paris project into Seine-Saint-Denis. For the past two and a half years, I've been conducting a monograph in the housing project where I grew up, the Cité des 4 000 in La Courneuve. I recorded the voices of the residents of my building as part of an audio documentary on the memory of housing estates, in light of their gradual disappearance from the Paris urban landscape, as part of urban renewal policies. I have also been involved in a transatlantic dialogue with Henry Shah.
We met when he was working as an advocacy officer at an organization that focuses on inner-city poverty in Chicago. We decided to co-author a series of articles comparing the systemic inequalities in these two areas. These chronicles appeared in a variety of outlets, including the Bondy Blog, Libération, Open Democracy, and Politis. They made even more sense after the death of George Floyd, which sparked a global outcry decrying the injustices endured by the residents of these disadvantaged neighborhoods.
We will be exploring these comparisons further as part of an essay we are writing, to be published next fall by Éditions Amsterdam.
During this residency, I would like to conduct a series of audio interviews, each one taking the form of a twenty-minute podcast, where I meet with social actors fighting against the destruction of the places they've lived. I think these stories could help us understand the changes that Chicago is currently undergoing, while also serving as tools for residents who are fighting against the destruction of their housing estates in France as part of urban renewal projects.
Social movements in Chicago show that these processes of urban obliteration can be stopped either through political action (thanks to community organizing), by postponing or canceling the destruction of housing, or through cultural resistance, when demolitions have already been carried out by developers or the city council. It is these stories of the defeated (to use Walter Benjamin's expression), as told by the city's activists, that I would like to tell in a series of five podcasts or so. I want to examine their working methodologies, their actions on the ground, the players involved, and any institutions they work with, in an effort to keep a record of the places where people once lived, loved, and then left, often against their will.
I would also like to write a series of four or five articles, to be published weekly in the Bondy Blog, covering other areas of research, such as Chicago's political history up to the present day, with a common thread of the American left in this symbolic place of the national imagination: from the first attempts at autonomous political organization, as led by a libertarian left, under the banner of community organizing; through the Obama years and the emergence of a liberal and institutional left; to the new, radical forms of political engagement that are emerging in the reconstructed American left, driven by young people committed to fighting police violence and for the Defund the Police movement. I would like to examine this re-emergence of the American left, from the perspective of new political expressions taking shape in Chicago.
Of course, the goal of this project is to work in Chicago, specifically in South Side. Ideally, we would like to travel to different places in the southern districts of Chicago, to show both the changes brought about by gentrification, as well as persistent inequalities.
This project also aims to deconstruct a number of clichés that come to mind when we talk about the South Side in the social sciences or in the foreign press. We often present it as a singular block, when in reality the neighborhoods that make up the area are varied and diverse. I have therefore decided to title this project in the plural: Urban Memories of South Side, to show how the south side of Chicago changes from one neighborhood to the next, facing different challenges, and with a complex past. For a long time, it was characterized by its European migrants, in particular Polish, then by the African-American community that gradually replaced them and, since the mid-20th century, by significant immigration from Latin America.
Through this journey through a number of iconic places in South Side, I would like to meet with the residents of Bronzeville, Englewood, Pilsen, and Jackson Park, among others, to show podcast listeners the diversity of the area, and the different ways of living.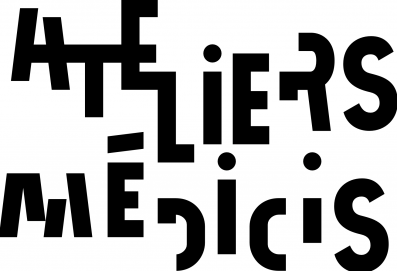 Located in Clichy-sous-Bois and Montfermeil, in the Seine-Saint-Denis department, the Ateliers Médicis endeavors to promote new and diverse artistic voices. Its artistic residencies, open to artists working in any artistic field, support the creation of works conceived in collaboration with French territories and fosters encounters between artists and inhabitants.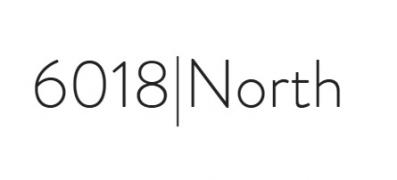 Founded in May 2011, 6018|North is an artist-centered, sustainable, nonprofit platform and venue for innovative art and culture. Located at 6018 North Kenmore in Chicago's Edgewater neighborhood, 6018 North encourages artists to collaborate and reconfigure its intimate space. This intimacy allows artists and audiences to connect in transformative ways. At home and away in other non-traditional spaces, 6018North's site-specific exhibitions and events include artists performing, creating installations, and directing communal engagement events.
Sign up to receive exclusive news and updates