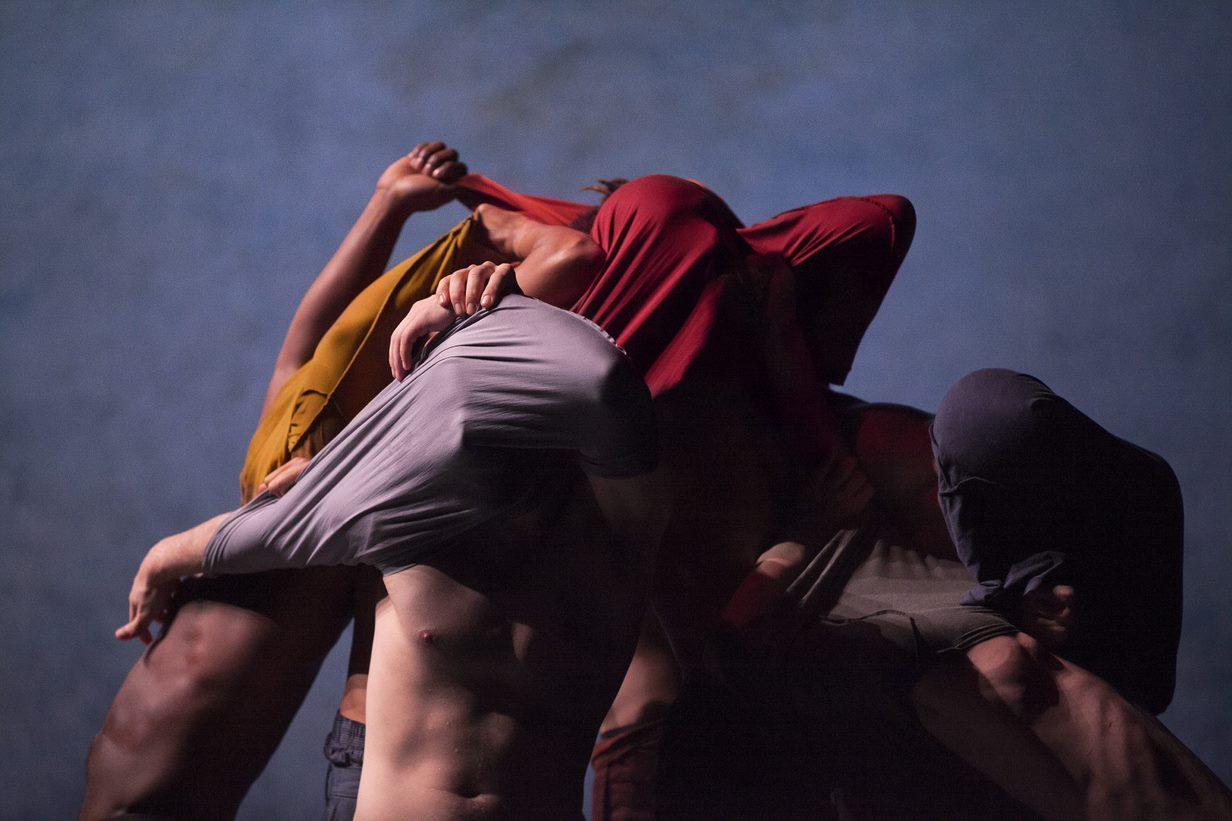 Portrait: Intercultural dialogue – In the eyes of Fouad Boussouf
Choreographer Fouad Boussouf, founder of Compagnie Massala, has been invited by the Joyce Theater in New York and Global Arts in Boston to present the cross-cultural piece Näss (meaning, people in Arabic). Both performances are supported by the FUSED program (2020) and after a postponement, the performances are taking place in October 2022.
Since January 2022, Fouad Boussouf is the Director of the National Choreographic Center –  Le Havre / Normandie
Created in 2018 at the Pôle Culturel d'Alfortville in France, Näss has been performed all over the world, including in Bulgaria at the Aerowaves Spring Forward Festival, the Netherlands at the Festival Moving-Futures, Germany at the Festival Perspectives and Tanzfestival Rhein-Main, the United Kingdom at the Riley Theatre, Sweden at the Norrlandsoperan and with Dancenet Sweden, Norway with Dansens Hus, and China at the Beijing Dance Festival. 
Näss: between traditional dances and urban cultures 
"The Moroccan society as a form of permanent effervescence is what I experience every time I return to Morocco, a society that has found a unique voice between modernity and being anchored to unchanging tradition. This contrast attracts me and unleashes a force that I seek to seize, by daring to confront it in dance," Fouad Boussouf said.
Created for seven male performers, Näss is a piece at the crossroads of the traditional and the modern. Fouad Boussouf, who is originally from Morocco, dares to confront cultures and generations through creating intense and acrobatic choreography. Inspired by the Gnawa traditions of taskiouine, regadda, and ahidous Moroccan dances, Fouad Boussouf questions his own roots by combining them with hip-hop, modern jazz, and contemporary circus. This identity is carried by the dancers' bodies as their fluid movements transcend cultural borders. 
Näss: From regional influence to the quest for universality 
"I composed Näss like a breath—simultaneously physical and mystical, which reminds us how important it is to be firmly rooted in the ground and in one's land in order to feel its vibrations," Fouad Boussouf said. 
Fouad Boussouf's artistic creation is a symbol of harmony and balance. The artists perform powerful and energetic gestures as if they were one, all having different backgrounds and technical training—from ballet to kung fu. The music, composed by Roman Bestion, and the influence of the musical group Nass el Ghiwane provide rhythm to the bodies of the performers and help support the French-Moroccan dialogue. Likewise, the simplicity and rigor of the staging highlights the dancers, barefoot and identically dressed, moving with freedom and ecstasy. Fouad Boussouf's work is a succession of powerful relationships between moments of liveliness and respite—and moments of both individual and group movements. On the verge of exhaustion, the artists continue to dance and jump, seemingly bewitched by the music. 
Näss: The second piece in Fouad Boussouf's trilogy 
Fouad Boussouf created his first piece Transe in 2013, Näss in 2018, and Oüm in 2020. The series of choreographies is based on the Arab world, following a precise geographical path: Transe is located in the Middle East and is influenced by the poems of Mahmoud Darwich; Näss takes place in North Africa and pays tribute to the renowned band Nass el Ghiwane; and Oüm is set in Egypt, home of the singer and actress Umm Kulthum. Through these performances, Fouad Boussouf addresses different themes, including the search for identity, social upheavals, and cultural mixing in a warm and intense atmosphere.  
About Fouad Boussouf 
Choreographer, dancer, and teacher Fouad Boussouf was trained as a hip-hop dancer—his favorite style—but derives inspiration from different dance forms, including contemporary dance. Born in Morocco, Fouad Boussouf moved to France in 1983. He holds a master's of arts and a master's in social science from Paris-East Créteil University, where he also teaches the course Dance and Culture of the World. He has worked in different dance conservatories in Ile-de-France and has performed for Ahmed Lahcen, Farid Berki, Pierre Doussaint, Trick Nasty Crew, and Megajam. His multidisciplinary career and experience as a performer make for a resolutely modern approach to choreography and dancing—where hip-hop meets and merges with contemporary expression, North African dances, and new circus. Difficult to classify, his work fuses these influences and addresses pressing contemporary topics through performance. 
About Compagnie Massala 
Established by Fouad Boussouf in 2010, Compagnie Massala blends styles and artistic practices including hip-hop, contemporary dance, and new circus, as well as traditional dance forms and music from the Arab World, particularly those from Morocco The heart of the company's artistic development  is in the sensual and physical relationship to its roots and mixed cultures. Fouad Boussouf has created various pieces with Compagnie Massala, including À Condition in 2011, Afflux in 2012, Concept Lavoir in 2013, Transe in 2013, Les Éléments in 2013, Esperluette in 2014, Le Moulin du Diable in 2015, Näss in 2018, and Oüm in 2020. 
Sign up to receive exclusive news and updates