Call for Applications: Craft and Design Residencies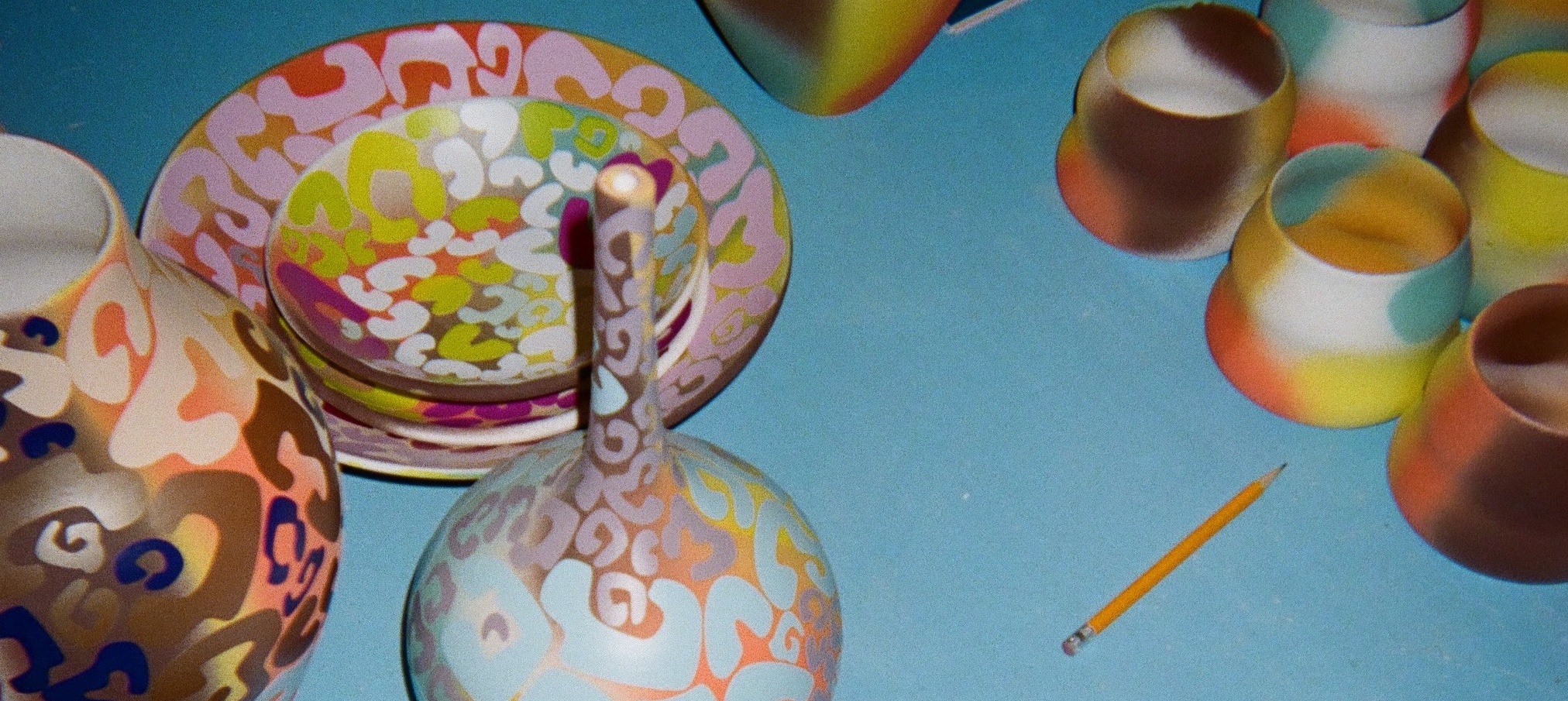 Villa Albertine is renewing its call for applications for exploratory residencies specifically dedicated to Craft and Design in the United States, thanks to the support of the Bettencourt Schueller Foundation.
From January to December 2025, selected designers and craftsmen will participate in an immersive residency designed to foster renewed reflection on their practice, draw inspiration from the American region of their choice, promote their work, and create connections.
Depending on the nature of the residency project, which must be linked to a U.S. territory, applicants are invited to conduct their residencies in New York City or one or more other U.S. cities (two maximum).
residencies based in New York, lasting a maximum of two months, will be supported by WantedDesign (a platform dedicated to promoting design and strengthening local and international creative communities), in addition to support from Villa Albertine.
residencies taking place in the rest of the U.S. outside of New York, lasting from one to three months, will receive specialized support from one of the nine Villa Albertine offices in the U.S.
Both residencies are supported by the Bettencourt Schueller Foundation as part of its commitment to promoting the international influence of fine crafts.
Application deadline: February 1, 2024 11:59pm (UTC+1)
We encourage craftsmen and designers to apply exclusively to this thematic call, which is separate from Villa Albertine's general call for applications, or the Classical Music Call, launched simultaneously and covering all other artistic disciplines (excluding design and fine crafts).
Requested profiles and projects
This Villa Albertine residency is intended for craftsmen and designers who have an original research project that requires immersion in the United States. This experience can be complemented with exploring for new business opportunities.
These exploratory residencies are not meant to be completed behind closed doors but should serve as field investigations that inspire and create connections. The project can either be a new proposal conceived for Villa Albertine or a continuation of research that the applicant has conducted before arriving in the US. In both cases, the raison d'être of the project is its relation to the location of the residency. Meetings, events, and visits should contribute to the work carried out.
Territory, timeframe, and focus of the residency
For applicants to the New York-based Craft and Design residency:
This residency program is anchored in Industry City: a complex of former industrial buildings that have been converted into hundreds of production studios and stores for creators, makers, and designers. In the heart of Brooklyn, Industry City has become a vibrant creative district, focused on the innovation economy, including support for engineering, design, manufacturing, and production.
The residency is also part of the Industry City + WantedDesign International Residency program.
This program is particularly suited for craftsmen and designers looking to enter the New York market with access to a professional network likely to develop through new opportunities and collaborations in New York, especially in the field of interior design.
The residency will be for a period of two months, over one of three periods: February-April 2025, May-July 2025, or October-December 2025.
For applicants to a Crafts or Design residency in another American city:
Candidates can conduct their residency projects in the city(ies) of their choice (two maximum). They will be supported by the closest Villa Albertine branch to them, including Atlanta, Boston, Chicago, Houston, Los Angeles, Miami, New Orleans, San Francisco and Washington DC. For example, a residency in Seattle will be assigned to Villa Albertine in San Francisco.
Villa Albertine will provide support tailored to the expectations and profile of each resident. The applicant will benefit from networking with relevant professionals, communities, and institutions in the chosen city and/or region for the residency project. This format is particularly well-suited to residents wishing to take advantage of a privileged period of reflection in an identified local environment, in order to carry out exploratory work in a broader sense in the fields of crafts and design.
Residencies outside New York can last from one to three months over the course of 2025.
Support from Villa Albertine
Villa Albertine provides customized support, tailored to the expectations and profile of each resident.
The program is implemented through Villa Albertine's 80 person staff spread across ten cities, as well as networks of partnerships with multiple American institutions, so that each resident can be introduced into an ecosystem, which will facilitate encounters, discoveries, self-examination, and reflections.
As part of the residency based in New York, the resident's project will be supported by a reference structure, WantedDesign, which enables the resident to be fully integrated into an ecosystem that accelerates encounters and discoveries.
As part of the residency in the United States outside of New York, each Villa office will support the resident by offering its expert knowledge of the local artistic and cultural scene and its network of partners. Depending on the areas of exploration intended by the resident, upstream prospecting will help identify the most relevant contacts in the fields, communities, and territory where the residency will be conducted.
A schedule of meetings and visits will be prepared for each resident, relevant to their project and needs. Villa Albertine will assist the resident in an analysis of their material and logistical needs for the successful execution of their project.
Material support from Villa Albertine
Villa Albertine covers the travel and living expenses related to the residency, as per the following terms:
a residency allowance of $100 or $110 per day to cover daily expenses (meals, local transportation, etc.);
a shared workspace in the heart of Industry City, in direct contact with the WantedDesign team;
round-trip international travel to the residency location(s); Accommodations;
health, liability, and repatriation insurance.
Villa Albertine will not commit to cover any expenses other than the travel and accommodation expenses mentioned above.
This call is open to individual applications only. Joint or collective applications are only accepted for Villa Albertine's general call for applications.
Villa Albertine's framework is organized to support individual residences (not including family members or other close relatives who would not be part of the project). In the case where this accompaniment would be necessary (a parent with dependent child(ren)), such a situation could be considered in the organization of the residency by searching for adapted housing.
French partners
Each applicant is asked to have their residency project supported by a French partner. Depending on the case, this support can take one of three forms:
conception of the residency project: assistance in writing the residency presentation, finding resources and contacts that could help the applicant, etc.;
promotion of the residency: communication on social media, or content creation about the residency (articles, podcasts, videos, etc.);
post-residency follow-up: phase in France spent presenting the work carried out in the United States (conference, meet-up with professionals, etc.), or help in developing an artistic or intellectual project.
Partners are not required to contribute financially to the residency.
Any public or private organization, under French law, based in France, may be a partner.
The applicant cannot base his project solely on an organization that he manages or that he has created. They must have the support of a separate partner.
The applicant may also rely on other French partners, as well as on American organizations likely to help in the development of the project (connections, allocation of a workspace, etc.).
Selection criteria
Regarding eligibility requirements, applicants should justify that they:
have professional experience in their field of artistic or intellectual creation, demonstrated through a CV or dossier (less than ten pages long) that presents their career and their work;
speak fluent English, proven by sending a short, three-minute (max) introductory video of their career and project. The video is not expected to be edited but rather should be a simple video shot in front of the camera in which the candidate does not read from a text;
have the support of a French partner associated with the residency project, which can be any public or private French entity (a cultural institution, an organization, a publishing house, a firm in a creative and cultural industry, etc.). The chosen organization should inform Villa Albertine of their interest in supporting the applicant in a letter addressed to Judith Roze, Deputy Director of Villa Albertine.
The candidate must be at least 21 years old before the planned date of departure for their residency.
The selection criteria are as follows:
quality of the applicant's career: the manner in which the applicant carries out their artistic or intellectual practice professionally; they are recognized by their peers; their project for Villa Albertine is a logical continuation of their work;
quality of the project: the project is clearly articulated and the artistic, cultural, and intellectual axes it develops are relevant and have a strong link with the local ecosystem;
relevance of the project in relation to the residency location: the project is strongly tied to local dynamics and challenges and requires the applicant to travel to the United States;
feasibility of the project: Villa Albertine reserves the right to not host projects it cannot properly support.
The candidate should be able to adapt to any regional restrictions where they plan on spending their residency. For example, it is strongly recommended that they have a driver's license if they plan to work in sprawling cities, such as Los Angeles.
A candidate may submit only one application per season to the Crafts or Design call. Any incomplete or non-compliant application will be declared inadmissible. Any intentionally false declaration will automatically render the application void.
How to apply
Applications must be submitted before February 1, 2024, by completing the application form via this link:
villaalbertinecallforapplication.wiin.io/en/applications/crafts-or-design
The applicant will provide the following elements:
a file presenting the applicant's background and work (less than 10 pages) and describing their professional practice in the fields of craft and design (max 10 Mb);
a short video in English presenting the candidate's career path and project (video already produced and available online or recorded for the occasion). The candidate should simply introduce themselves and say a few words about their project in a maximum of three minutes. The video is not expected to be edited, but rather should be a simple video shot in front of the camera where the candidate is clearly visible. This video will show that the applicant is fluent in English;
a letter addressed to Judith Roze, Deputy Director of Villa Albertine from a French partner associated with the project, expressing their interest in partnering with or supporting the candidate. This letter should state how the partner will support the residency.
Calendar
February 1, 2024, 11:59pm (UTC+1): Deadline for the call for applications.
March – April 2024:
for applications for residencies in New York: pre-selection of applications by a jury made up of representatives of Villa Albertine and WantedDesign and interview(s) with short-listed candidates;
for applications for residencies outside of New York: examination of applications by a local jury (depending on the desired city of residence) followed by a federal jury, made up of representatives from Villa Albertine and qualified French and American members.
End of May 2024: announcement of the results.
Villa Albertine is organizing a presentation session of the call (in French) on December 7th, 2023 at 6pm (France) on Zoom. You can register by clicking here.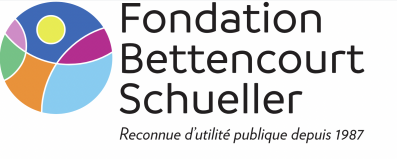 Bettencourt Schueller Foundation
Bettencourt Schueller Foundation strives to embody the will of a family, driven by the spirit of enterprise and awareness of its social role, to reveal talents and help them thrive, in three fields that contribute concretely to the common good: life sciences, the arts and solidarity. Both a family foundation and recognized as a public utility since its creation in 1987, the Bettencourt Schueller Foundation intends to give wings to talent to contribute to the success and influence of France.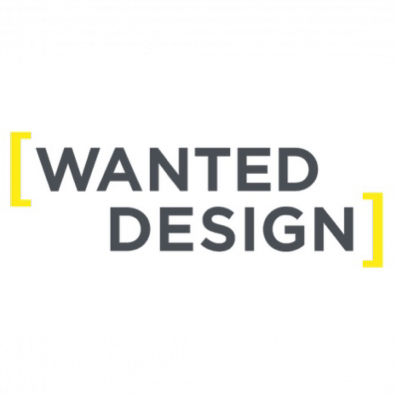 Founded in 2011, WantedDesign is a platform dedicated to promoting design and fostering the creative community in the United States and internationally through events, discussions, and partnerships. It organizes the WantedDesign Manhattan show every year, in the heart of New York Design Week alongside the ICFF fair.  WantedDesign has been hosted since 2014 by Industry City. They have partnered to launch a new design residency program in the heart of what has become New York's most creative, dynamic, and diverse design hub. With guidance from the WantedDesign team and the creation of a workspace on Industry City's campus, the Industry City + WantedDesign international residency program offers international residents a chance to immerse themselves in this creative community to build their network, get inspired by New York City, and nurture and prepare new projects.
Sign up to receive exclusive news and updates