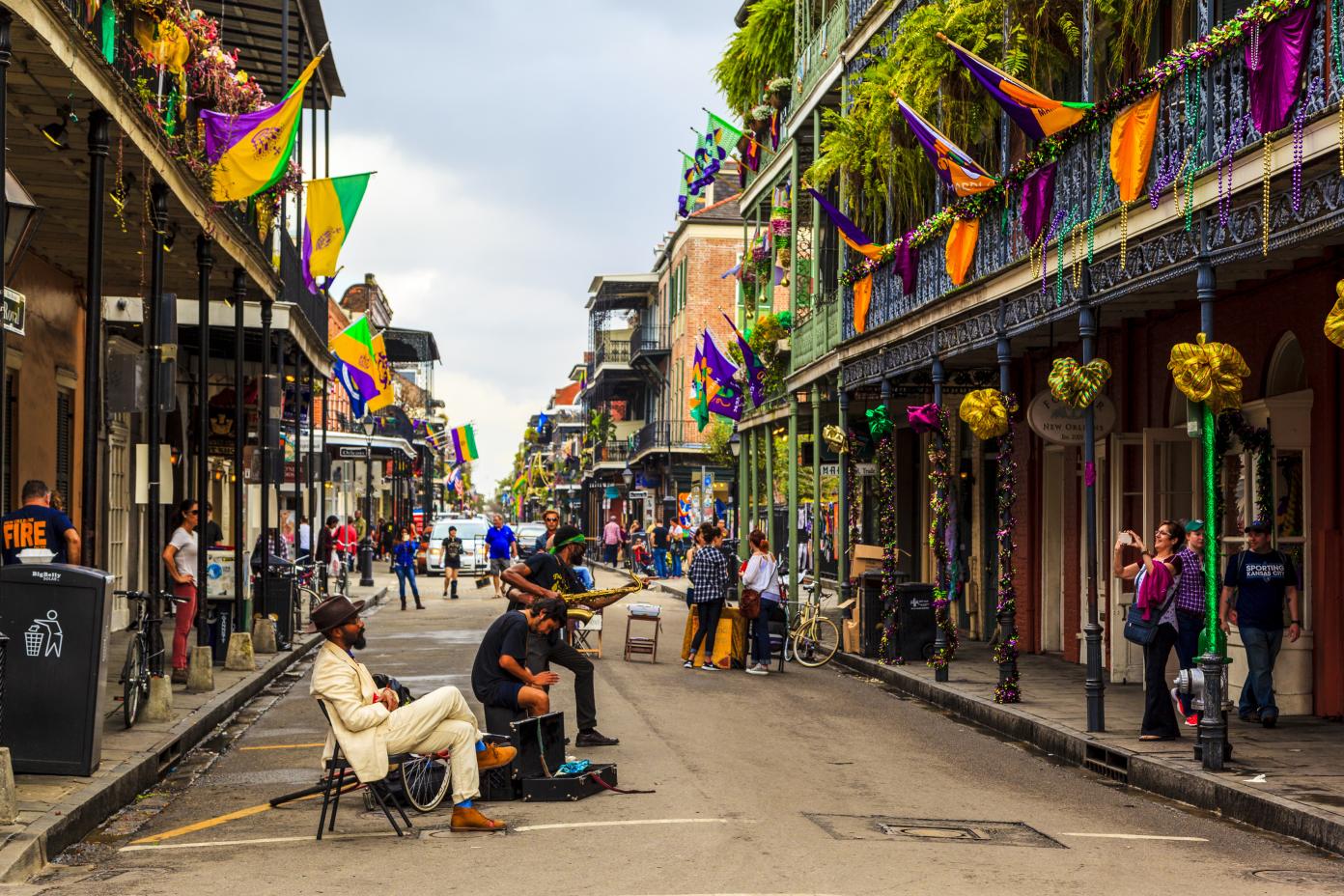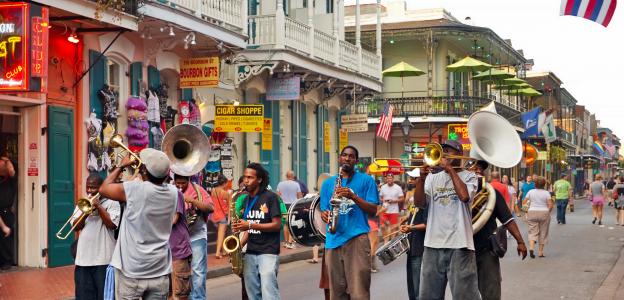 Berceau du Jazz et capitale américaine de la tradition du Mardi-Gras et de la renaissance de la francophonie, La Nouvelle-Orléans s'imprime depuis longtemps dans l'imaginaire collectif, particulièrement dans celui des Français. Derrière ces images familières, pour certaines bien vivantes, se cache une réalité complexe, fruit de multiples héritages. Ville palimpseste par nécessité, menacée chaque année par les ouragans La Nouvelle-Orléans tente de préserver son identité tout en relevant les défis environnementaux et sociétaux d'une ville américaine contemporaine.
On approach to Louis Armstrong Airport, New Orleans can be seen, wedged between the winding Mississippi River and the vast expanse of Lake Pontchartrain. Protected from their imperious waters by a system of levees, the city has been living on borrowed time for more than three hundred years. Founded by French colonists as a gateway to the sprawling American continent, it has since played host to a wide variety of influences, namely Native American, Spanish, African, Caribbean and, indeed, US traditions.
This blend flavors the city's entire cultural offer, firmly rooted in jazz. Born in New Orleans in the early 20th century, the genre has defined the spirit of the city ever since, from the public squares to the bars that have featured the likes of Louis Armstrong, Sydney Bechet, and Kid Ory. All year round, jazz culture thrives on every street corner, with second line parades occurring every Sunday, Frenchmen Street musicians playing to throngs of tourists and locals, and 'culture bearers' who pass on the memory of a unique district. New Orleans pulses in rhythm with its many festivals, tallying more than 130 each year, and the Mardi Gras Carnival, attended by upwards of a million visitors – three times the city's usual population.
In spite of this, the various groups that make up New Orleans' cultural fabric are made vulnerable by a local economy dependent on tourism (with over 20 million visitors annually), as well as social and racial disparities and limited access to healthcare and education. These problems are further compounded by climate disasters, particularly hurricanes, like the devastating Katrina in 2005 that profoundly colored the city's history but also highlighted the resilience of its inhabitants.
New Orleans offers unparalleled vitality and creativity and residents who know how to "let the good times roll" (the city's motto), whatever life throws at them. Earlier this year, for instance, in the wake of the pandemic-related cancellation of the usual three weeks of float parades for Mardi Gras, a spontaneous movement to decorate homes ("house floats") brought together thousands of volunteers, including many local artists.
French newcomers to the city might experience a feeling of familiarity, with street names that bear the marks of a shared past with France (Toulouse, Bourbon, Napoleon, etc.); New Orleans is in fact home to the oldest-running French consulate in the US, as well as the greatest number of language immersion schools, with around 1,200 pupils learning French.
It is this pivotal axis of Franco-American relations, built upon the bedrock of a unique cultural legacy, that Villa Albertine has chosen as its new base.
Inscrivez-vous pour recevoir toute notre actualité en exclusivité