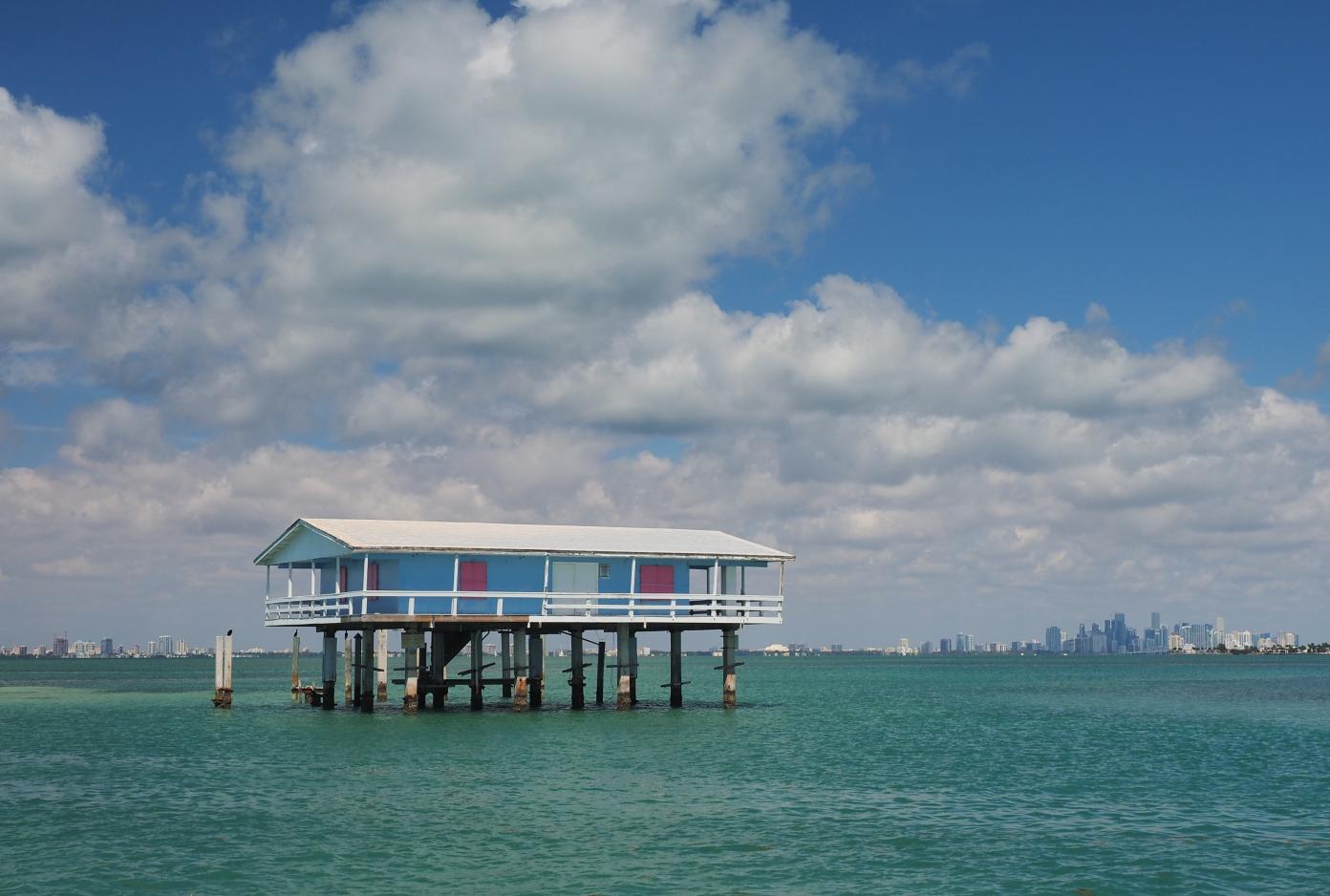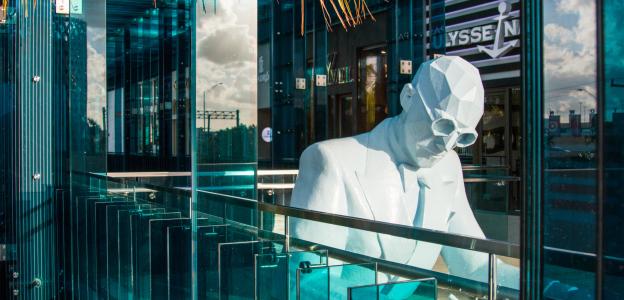 Ce que l'on connait de Miami est souvent réduit aux lieux branchés du quartier de Miami Beach, plébiscités sur Instagram. A la croisée de la Caraïbe et de l'Amérique latine, elle n'en demeure pas moins une ville en perpétuelle transformation, creuset de multiples diasporas où l'espagnol s'est imposé comme langue du quotidien. Réputée pour son mode de vie latin, Miami est une ville adolescente, indisciplinée, mais de moins en moins insouciante : des ouragans en passant par l'élévation du niveau des océans, « Magic City » fait face à d'importants enjeux environnementaux.
qui menacent sa survie.
Miami is not Florida's political capital. It is not even the Sunshine State's most populous town. But in less than 20 years it has become one of the most emblematic, attractive cities in the US. It used to be a paradise for retirees, so-called snowbirds who would flock there for its subtropical comfort. Then in the 2000s, it underwent a striking transformation. From 2000 to 2020, Miami-Dade County recorded 500,000 extra inhabitants. Spanish speakers now make up over half its population, amounting to 1.6 million inhabitants. The city also lures real-estate developers: constructions rise up frenetically each day, buoyed by mass tourism and Miami's position as the world's leading cruise-liner port, a ranking closely trailed by nearby Fort Lauderdale and Cape Canaveral.
Will Smith, GTA, Miami Vice, and reality TV have all put Miami on the map? The city conjures up images of palm trees, Hawaiian shirts, local businesses, and luxury products. Art Basel's decision to settle in Miami Beach in 2002 gave the city prominence in the art world. Yet this global event sometimes hides a local art scene that is active all year round. Miami-based artists and entities such as the Little Haiti Cultural Center, Filmgate, or the Bakehouse Art Complex are key players in the city's different communities. A beacon of Caribbean and Latin American cultures, Miami features many clubs, festivals, public and private art collections (the Rubell and the De la Cruz collections being the most famous), campuses, and leading cultural institutions, such as the New World Symphony and the Perez Art Museum Miami, that bring cultures together in a city where everyone, from immigrants to tourists, seems to be just passing through.
Yet record sales of celebrity mansions on artificial islands remind us of Magic City's contradictions. Miami is doomed to disappear under a rising ocean and hurricanes are hitting the city ever more frequently. But Miami continues to expand brazen-faced. A sea wall is being built, real-estate investments are being made in the best-protected districts, and floating houses are being designed. This sponge city is trying to adapt to an inevitable fate.
Miami is a laboratory for tomorrow's world. A place of commitments, reflections, and experiments, it brings together associations, communities, universities, private foundations, and public authorities in a fight against global warming and climate gentrification that seeks to protect biodiversity and promote social responsibility. In the heart of this ecosystem, Villa Albertine will be inviting its first residents, who have been selected in collaboration with Art Explora, to explore the environmental issues troubling Miami and the world.
Inscrivez-vous pour recevoir toute notre actualité en exclusivité