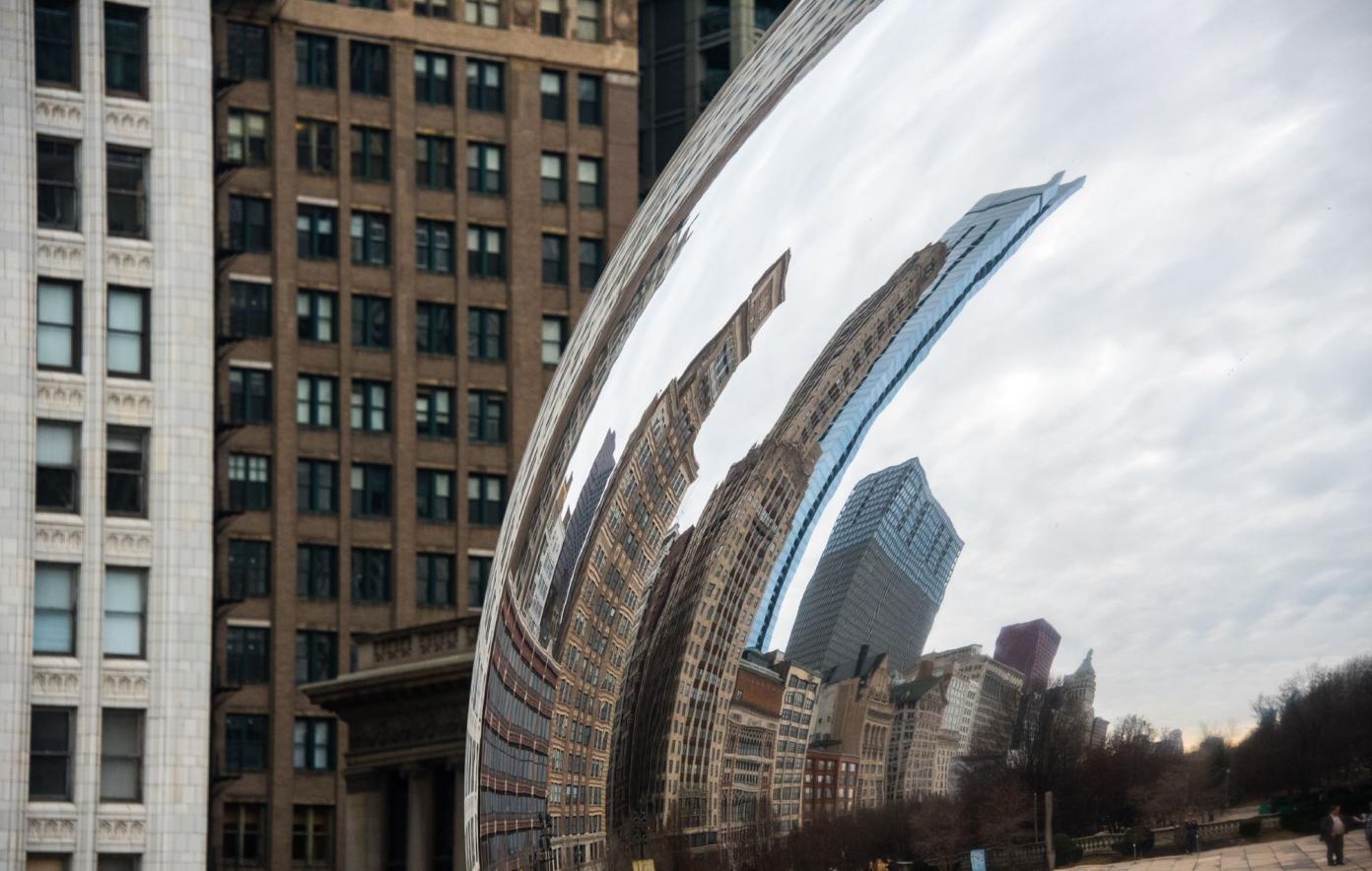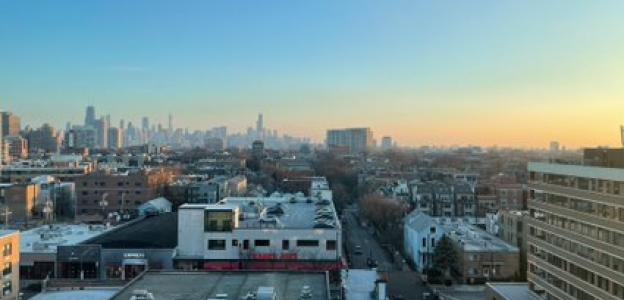 Capitale mondiale de l'architecture moderne, Chicago surprend par son paysage urbain incomparable qui fait face à l'immensité du lac Michigan. Située au cœur de la grande région agricole du Midwest, c'est aussi une métropole verte émaillée de parcs et traversée par la Chicago river.
Connue pour son passé industriel et ses fortes inégalités, Chicago s'appuie sur ses paradoxes pour devenir laboratoire d'expérimentations urbaines, d'innovations sociales et artistiques à l'aulne des enjeux contemporains de diversité, d'équité et d'inclusion.
As a genuine archetype of the American city, Chicago is known for its revolutionary approach to urban design and has always exhibited an impressive ability to reinvent itself in times of crisis. After the Great Fire of 1871, the Burnham Plan gave the city many parks and beaches and saw the construction of the world's first skyscrapers. Works by Frank Lloyd Wright, Mies van der Rohe, Bertrand Goldberg and, more recently, Jeanne Gang embody the enduring creativity of its architectural schools and firms over the past century. Chicago is also at the forefront of green urban planning, as evidenced by the new Millennium Park and Riverwalk and by its many green rooftops and city farms.
Confronted with the de-industrialization of the Rust Belt, urban flight, and lingering pockets of poverty and violence in some neighborhoods, Chicago is building on the "community-organizing" approach favored by Barack Obama. Under the leadership of the city's Black mayor, Lori Lightfoot, and in partnership with local residents, it recently began developing a new urban plan, "We Will Chicago," based on values of resilience, equity, and diversity.
While Chicago has become a symbol of socio-spatial segregation, it is also known for its diversity and vibrant community development. The South Side, a predominantly African American neighborhood, is a formidable source of social and cultural innovation, driven by places like Rebuilt Foundation, the Sweet Water Foundation, and Experimental Station. In these spaces, artists such as Tonika Johnson share the stories and memories of oft-marginalized communities. From North Lawndale to Bridgeport to Wicker Park, these creators are anchored in the territory and in their neighborhoods. They weave the fabric of the city by making art a tool for collective action and a vehicle for social cohesion.
Chicago also has a rich and diverse art scene, from leading institutions (a world-renowned orchestra; the Art Institute, which is home to the country's second largest art collection) to alternative organizations. The city's vitality is also on display at international forums, which contribute to the city's revival, such as the Architecture Biennial and EXPO Chicago. They highlight the highly collaborative and cohesive spirit of those who make up the local ecosystem (galleries, artists, institutions, collectors, etc.). The city's artistic vitality is undeniable, as evidenced by its visual arts scene, which thrives around figures like Kerry James Marshall and Theater Gates; its ongoing influence in jazz and experimental music, through the work of the Association for the Advancement of Creative Musicians (AACM), which has been a key player in the history of music since the 1960s; or footwork, a movement of music and dance born in the streets of Chicago.
It is within this vibrant urban, social, and cultural landscape that Chicago's Villa Albertine will explore the challenges of building and (re)inventing the city.
Inscrivez-vous pour recevoir toute notre actualité en exclusivité