Virtual Comic Book Workshop with Julien Paré-Sorel (for 5-12 YO)
Alliance Française of Washington, DC in partnership with the Québec Government Office in Washington invites you to participate in a fun, interactive workshop with a Canadian comic book author Julien Paré-Sorel.
This workshop is designed for 5-12 years old and will be held in French with Q&A in French and in English. Prepare some pencils and a piece of paper if you would like to participate in the creative process.
This event is organized as part of the 2022 DC Francophonie Festival and is free. All registrants will receive a Zoom link a few days before the event.
About the cartoonist
Julien Paré-Sorel is a comic book author, illustrator and VR artist based in Montréal (Québec, Canada). Julien has always told stories through his drawings, especially featuring characters from fantasy and sci-fi universes.
After his bachelor's degree in Comic book Arts at UQO, he was published in various collectives and illustrated novels. He is the artist behind the serie Étienne and Charlot (Les Débrouillards), Léthéonie (Front Froid), inker for La Ligne rouge (Front Froid), Strip-O-nirik (Kaijulien éditions) and the serie Aventurosaure (Presse Aventure).
For more than 15 years, he has been teaching comic workshops in schools and libraries throughout Canada and abroad.
Julien has been involved in the Front Froid initiative for a long time, an organization that publishes imaginary-themed comics in Québec. In 2011 and 2014, he completed creative residencies in Mons (Belgium) and Lyon (France) respectively. Julien also attended numerous festivals such as Delémont BD in Switzerland, Lyon BD Festival in France, the International Comics Festival of Alger in Algeria and a workshop at Tsukuba University in Japan.
He has won several prizes in the last few years, including the Bédéis Causa for Best french comic book for youth in Canada, also the Dragon prize at the Joe Shuster Awards, for his album Aventurosaure 1: Le réveil de Rex.
He is currently working in his Montréal studio with his faithful assistant, Abu the dog-monkey. When Julien is not creating comics, he likes to ride his bike, play video games and watch kaiju movies.
His website: julienparesorel.com, Facebook, Instagram: @julienparesorel, Twitter @julienparesorel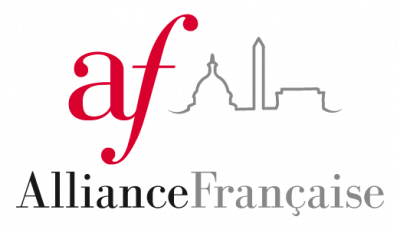 Alliance Française is the leading center for French language, French culture and francophone resources in Washington DC.

Québec Government Office in Washington
Opened in 1978, the Québec Government Office in Washington is responsible for furthering Québec's bilateral relations with the U.S. federal government (Administration and executive agencies as well as Congress). It monitors legislative developments as well as the programs and policies of the U.S. federal government.
Sign up to receive exclusive news and updates