Art Move Concept on Tour This Summer with "Anopas"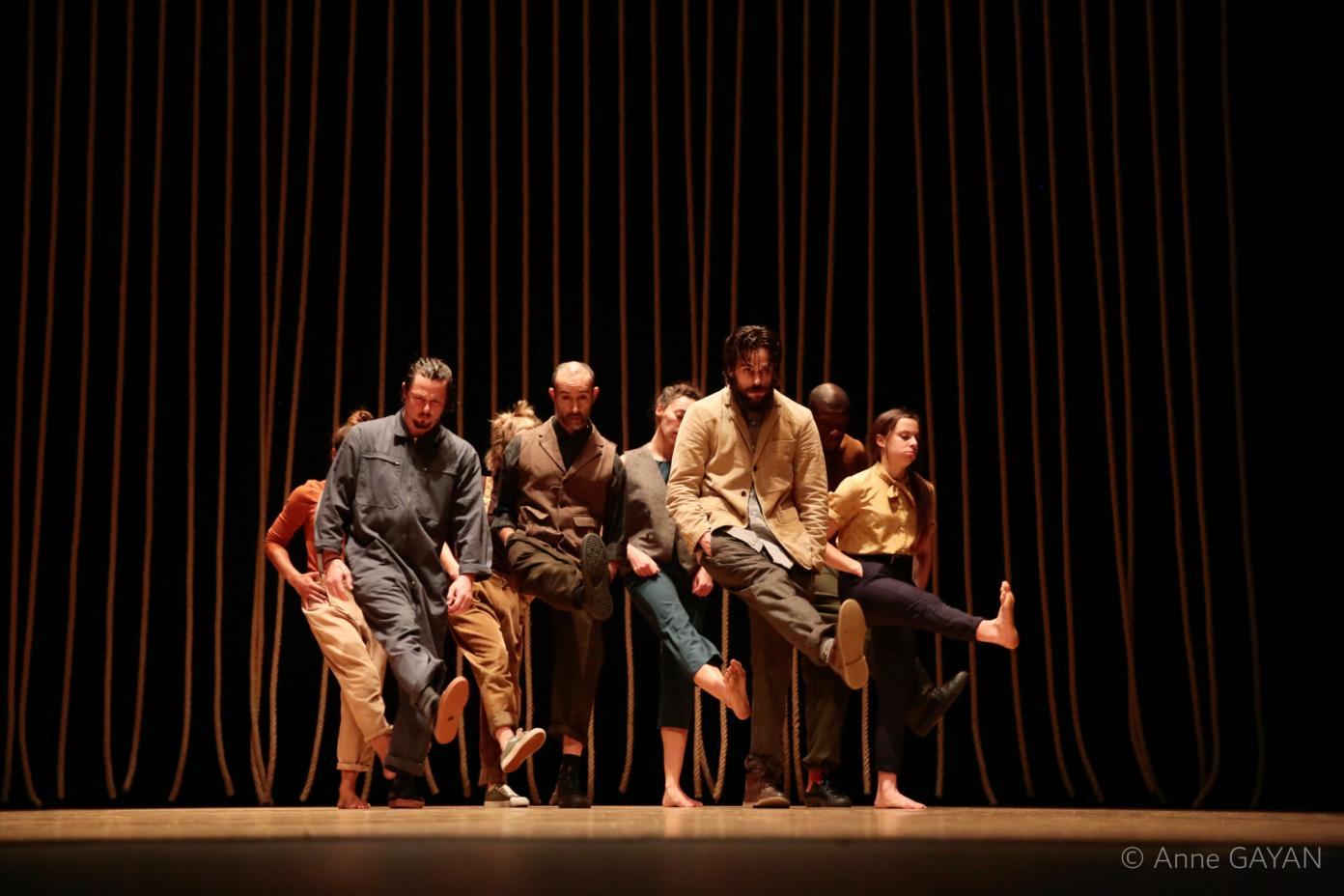 This July, the French company Art Move Concept will be back in New York with their multidisciplinary and self-explorative dance performance, Anopas, at Summerstage, and then go on tour in New York State at PS21, Chatham, and ArtPark, Lewiston, NY.
French couple Soria Rem and Mehdi Ouachek's dance company, Art Move Concept, will be back in New York with their latest opus, Anopas, in three New York State venues: SummerStage in Central Park (July 13), PS21 Chatham (July 15), and Artpark in Lewiston (July 22).
Pushing the boundaries of hip-hop while blending the circus arts with mime and contemporary dance, Anopas is an intimate tribute to the duo's journey as artists and an exploration of their tribulations. This performance is at once a demonstration of cutting-edge modern dance that has given their studio prominence and an exploration of the doubts and fears that had to be overcome to find their current success.
During their performance at Central Park's SummerStage, they will be joined by Tatiana Desardouin, Lauriane Ogay, and Mai Lê Hô's multi-national Passion Fruit Dance Company, which explores social issues through the practice of dance and art, promoting street dance and clubbing styles, hip-hop, house cultures, and their Black heritage. The programming will also include a screening of So Ava by Smail Kanouté and a brief moment of reflection led by Karine Plantadit.
ABOUT COMPAGNIE ART MOVE CONCEPT:
Their unique style won the acclaim of the dance world and the general public. Marie Agnès Gillot, Redha, and Franco Dragone recognized their one-of-a-kind talent and their innovative, original dance technique.  Soria and Mehdi began touring as a duo as well as giving conferences and holding workshops, ultimately leading to their creation of The Company Art Move Concept. Over the years, they have succeeded in establishing a form of dance that is their own, constantly changing and surprising the audience with their ingenuity in staging movement. Breaking the codes and the boundaries of hip-hop and blending circus arts with mime and contemporary dance, their unique style of choreographic design is based on the pursuit of fluidity of movement, musicality of the body, and the emotion that emerges from them—because "abstract dance" isn't just a style of dance; it is an exposure of the inner self, beyond the physical performance that it requires.
Book your tickets to see Art Move Concept:
The presentation of Anopas by Art Move Concept is made possible with the support of FUSED (French US Exchange in Dance), a program from Villa Albertine and FACE Foundation, in partnership with the French Embassy in the United States, with support from The Ford Foundation, Institut Français, the French Ministry of Culture, and private donors. 
Sign up to receive exclusive news and updates