Bruno Latour and Frédérique Aït-Touati: The Terrestrial Trilogy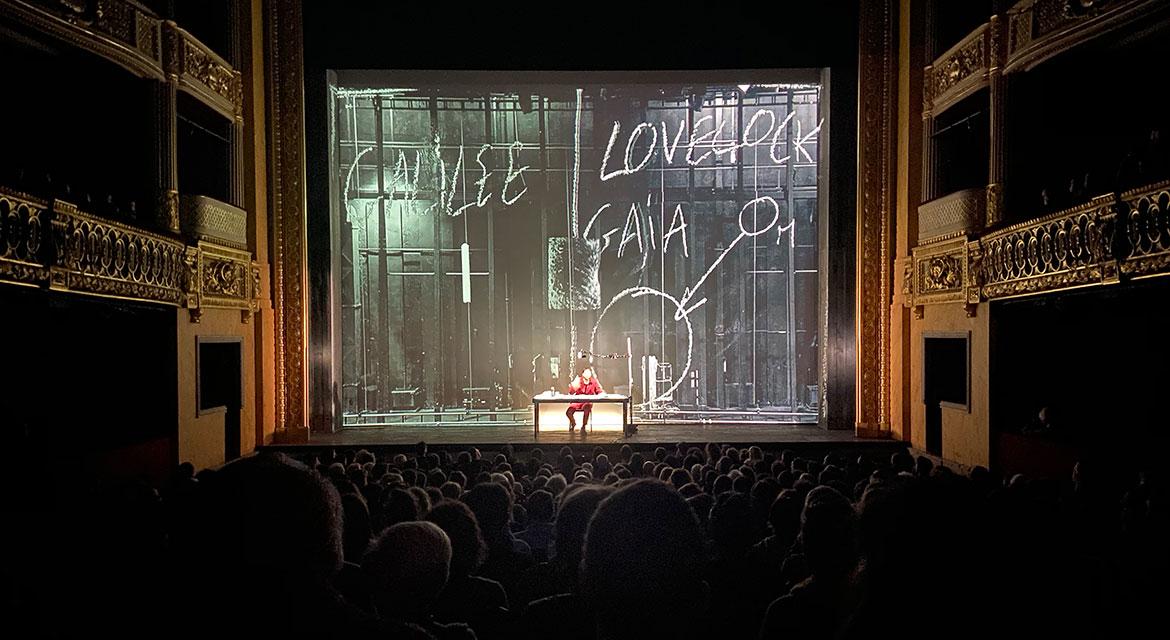 October 27 | 7:30 pm - October 28 | 7 pm
A Performance in Three Parts: Inside, Moving Earths and Viral
CROSSING THE LINE FESTIVAL 2022
North American Premiere
With special guest Bruno Latour
Philosopher Bruno Latour and director Frédérique Aït-Touati make the stage a place for "scenic essays" and philosophical experimentation in The Terrestrial Trilogy, a reflection on the need for a profound renewal of our representations of the terrestrial world, living and non-living.
The The Terrestrial Trilogy started in 2016 with the  performance conference INSIDE, followed in 2019 by Moving Earths and in 2020 by Viral. The three lecture performances are the result of a singular process of creation and long term research developed at the Théâtre Nanterre Amandiers.
Zone Critique
Founded in 2004 in England by Frédérique Aït-Touati, the company Zone Critique explores different modes of theatrical writing and questions scientific and ecological imaginations.
Co-presented with Sciences Po American Foundation at FIAF Florence Gould Hall 
Sign up to receive exclusive news and updates