Villa Albertine Announces Founding Partnership with Art Explora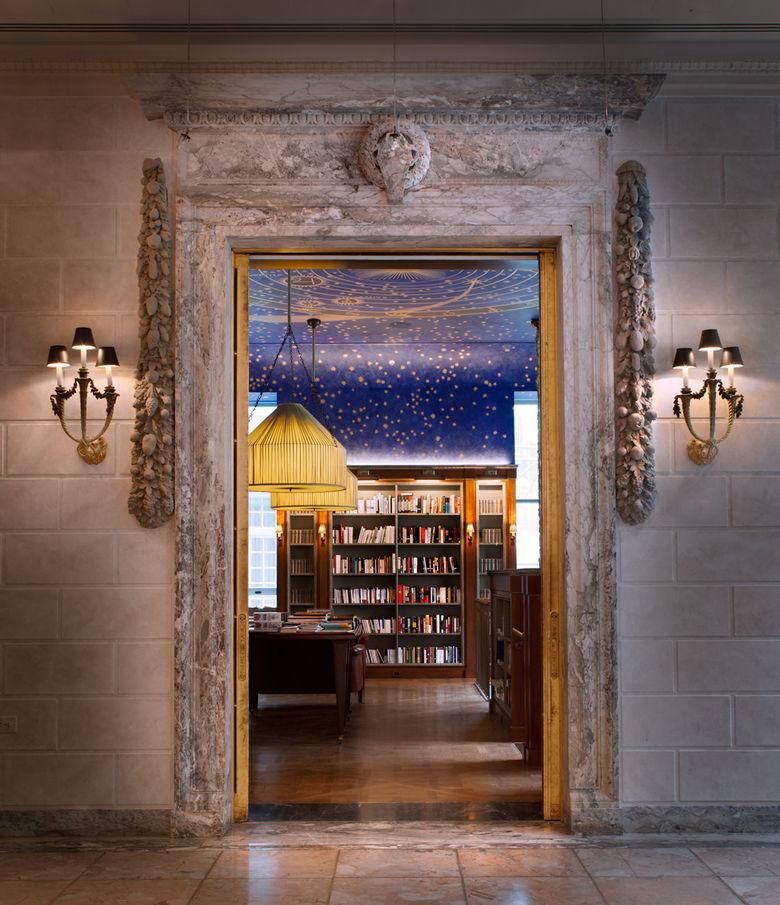 Art Explora supports the development of eight thematic Villa Albertine residencies across four geographic hubs.
The inaugural season of Villa Albertine, the fourth French Villa abroad, kicks off in November 2021. Launching in 10 American cities, this new cultural institution will host more than 80 residents through December 2022.
To capture the vastness and diversity of the United States and to respond to contemporary creators' evolving needs, Villa Albertine breaks with the traditional residency model of a single building in a single city. Spanning the United States, the Villa sets out to forge a new creative community through exploratory residencies that are uniquely adapted to the needs of each resident.
Villa Albertine benefits from the steadfast support of the Art Explora Foundation, a non-profit founded by entrepreneur and philanthropist Frédéric Jousset. Art Explora is committed to bridging cultural gaps in all the projects it undertakes by promoting access to arts and culture for as many people as possible.
Art Explora and Villa Albertine share the goals of reinventing artistic mobility and nurturing engagement with the great issues of our time. A visionary in the field of access and innovation in the arts, Art Explora supports the development of eight thematic Villa Albertine residencies across four geographic hubs: In Miami, residencies will focus on the theme of environmental emergencies; in Los Angeles and New York City, residencies will focus on the theme of new creative and digital industries; and in Houston and Marfa, residencies will focus on astronomy.
Supported by Art Explora, ten French creators—an astronomer, a poet, and plastic and multidisciplary artists—will participate in Villa Albertine residencies: The collective (LA)HORDE (Marine Brutti, Jonathan Debrouwer, Arthur Harel) in Los Angeles and New York City, Josèfa Ntjam in Los Angeles, Dove Allouche and Fatoumata Kebe in Houston and Marfa, and Hicham Berrada, Mimosa Echard, Simone Lagrand, and Ariane Michel in Miami.
The eight residencies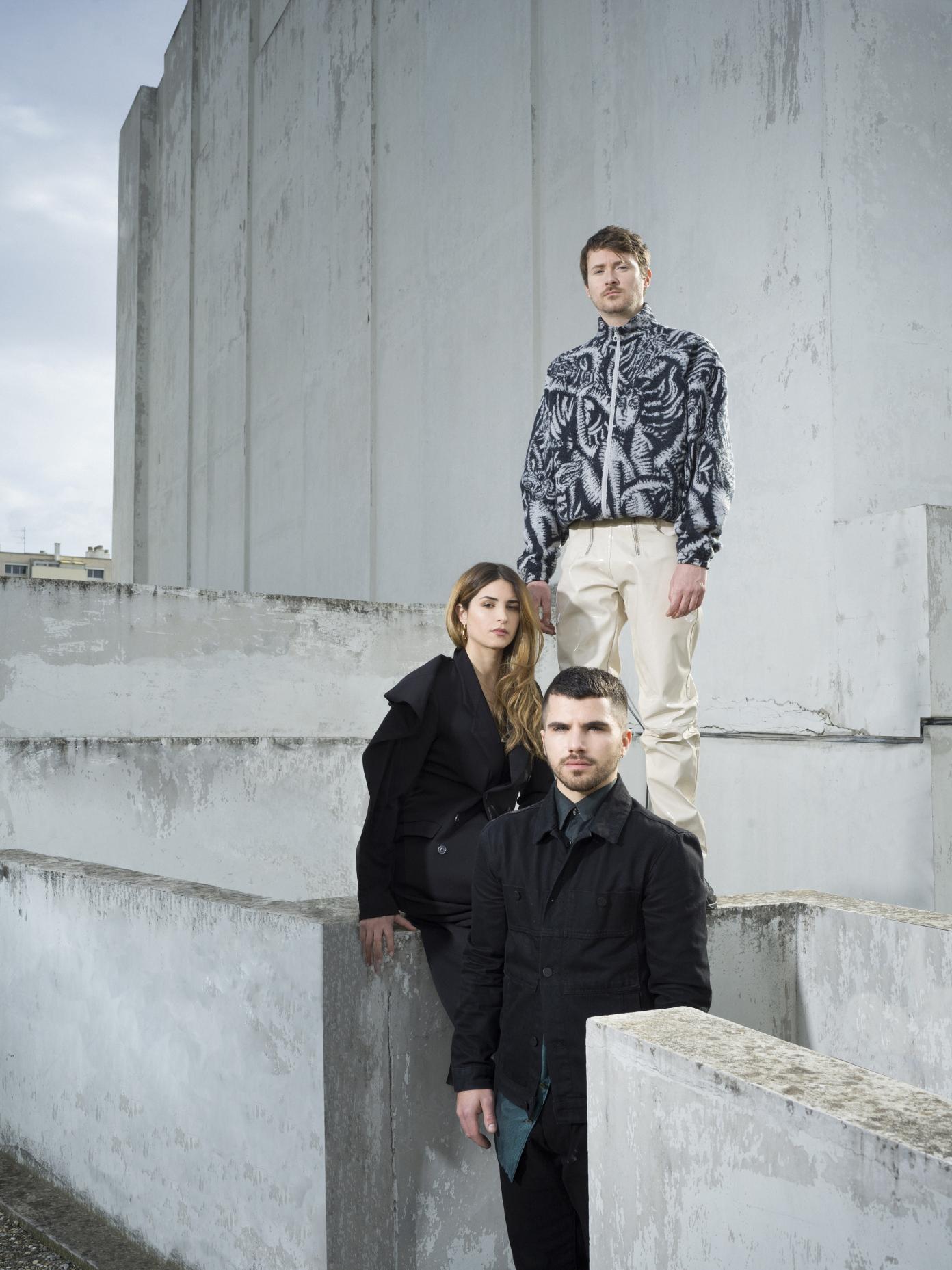 (LA)HORDE
Marine Brutti, Jonathan Debrouwer, Arthur Harel
Co-directors of the Ballet national de Marseille 
In residence in New York City and Los Angeles
Partners : Art Explora and the Ballet national de Marseille
This collective is the work of three artists. Together, they create choreographic pieces, performances, and films for the Ballet national de Marseille, for which they serve as co-directors. Their goal is to explore the extraordinary richness of contemporary depiction of bodies, on social media, in the public sphere, and on the stage. Filmmaking will play a key role, because images provide a radically different perspective on the human body, and because they help break down the barriers between dance and other disciplines. For (LA)HORDE, going back to Los Angeles means returning to a vibrant city which reminds them of Marseille, a city where so many incredible films and works of art were conceived. It will give them the opportunity to meet new collaborators "with whom [they] can dream and invent authentic physical stories," and to imagine a whole world of possibilities for future creations.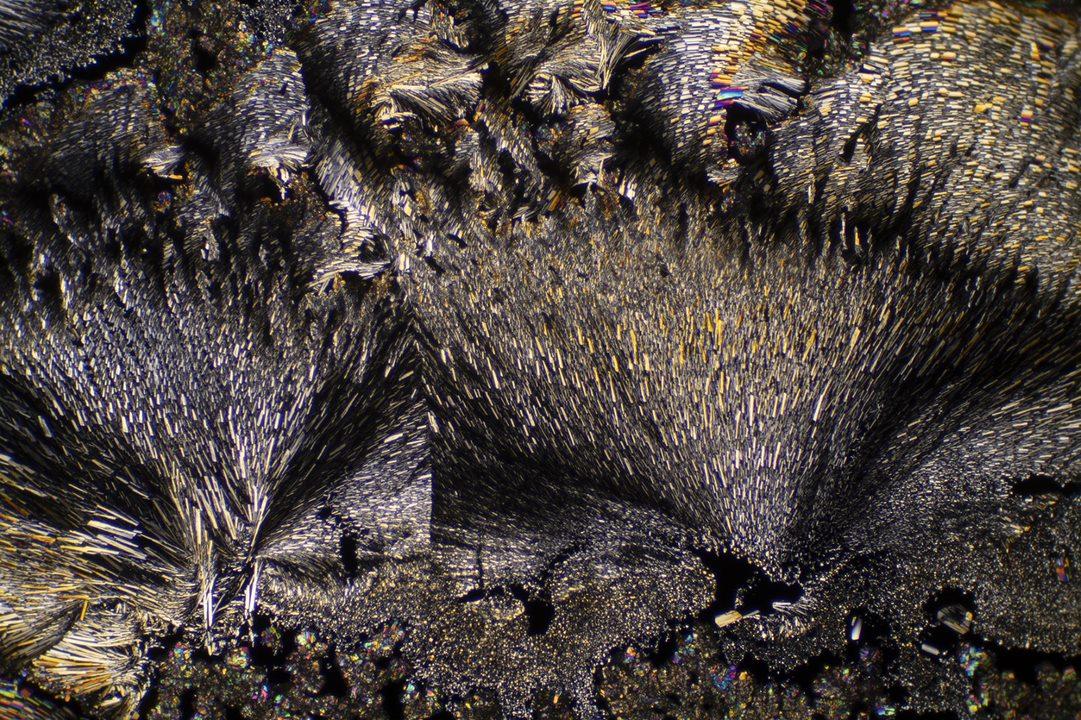 Dove Allouche
Artist
In residence in Houston and Marfa
Partners : Art Explora and les Beaux-Arts de Paris
Over the past several years, Dove Allouche has been working on a project born of his many collaborations with scientists. During his residency, he will explore the history of the first cosmic pre-biotic molecules, one of the preferred theories used to explain the appearance of life. What is the creative process that allowed life on Earth to originate from inert matter? How does one use inert matter to create works whose only meaning derives from their very existence? In Marfa, Texas, an ideal location for observing the heavens, Allouche will begin new research paths in astrobiology to produce lab images derived from organic samples.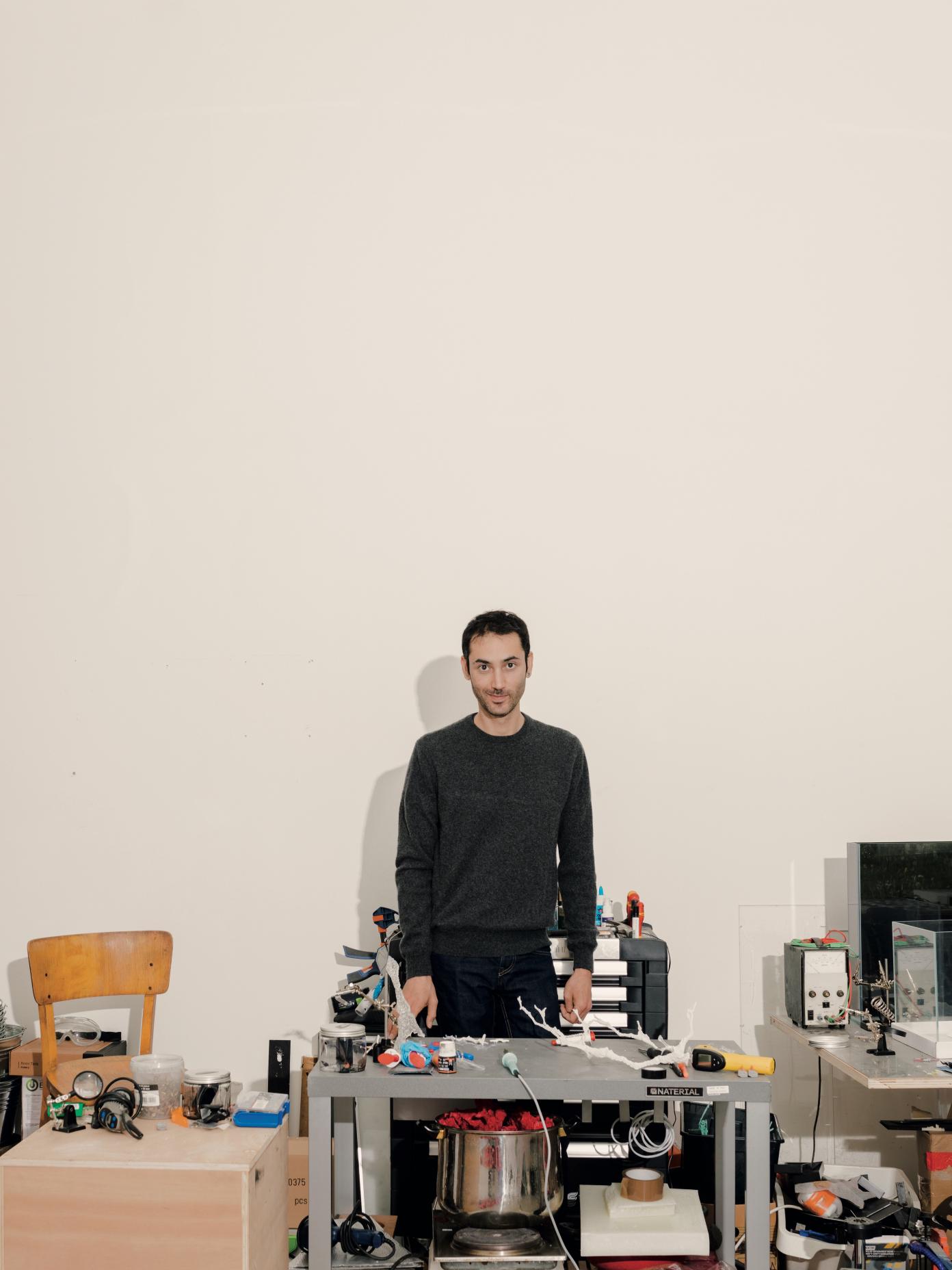 Hicham Berrada
Plastic artist
In residence in Miami
Partners : Art Explora and Lafayette Anticipations
French-Moroccan artist Hicham Berrada's installations are a subtle blend of art and science, modifying an environment's physical factors (pH of water, temperature, brightness, air pressure), to create the conditions needed for the plastic result he seeks. In Miami, Berrada will continue his research into morphogenesis, the study of the laws that determine shapes in nature. He will study flower corals, the shape of which blurs the boundary between animal, mineral, and plant. He will also focus on a new coral species resistant to pollution, resulting from the hybridization of two endangered species, and meet with researchers attempting to adapt corals to an environment that human activity has modified but cannot control.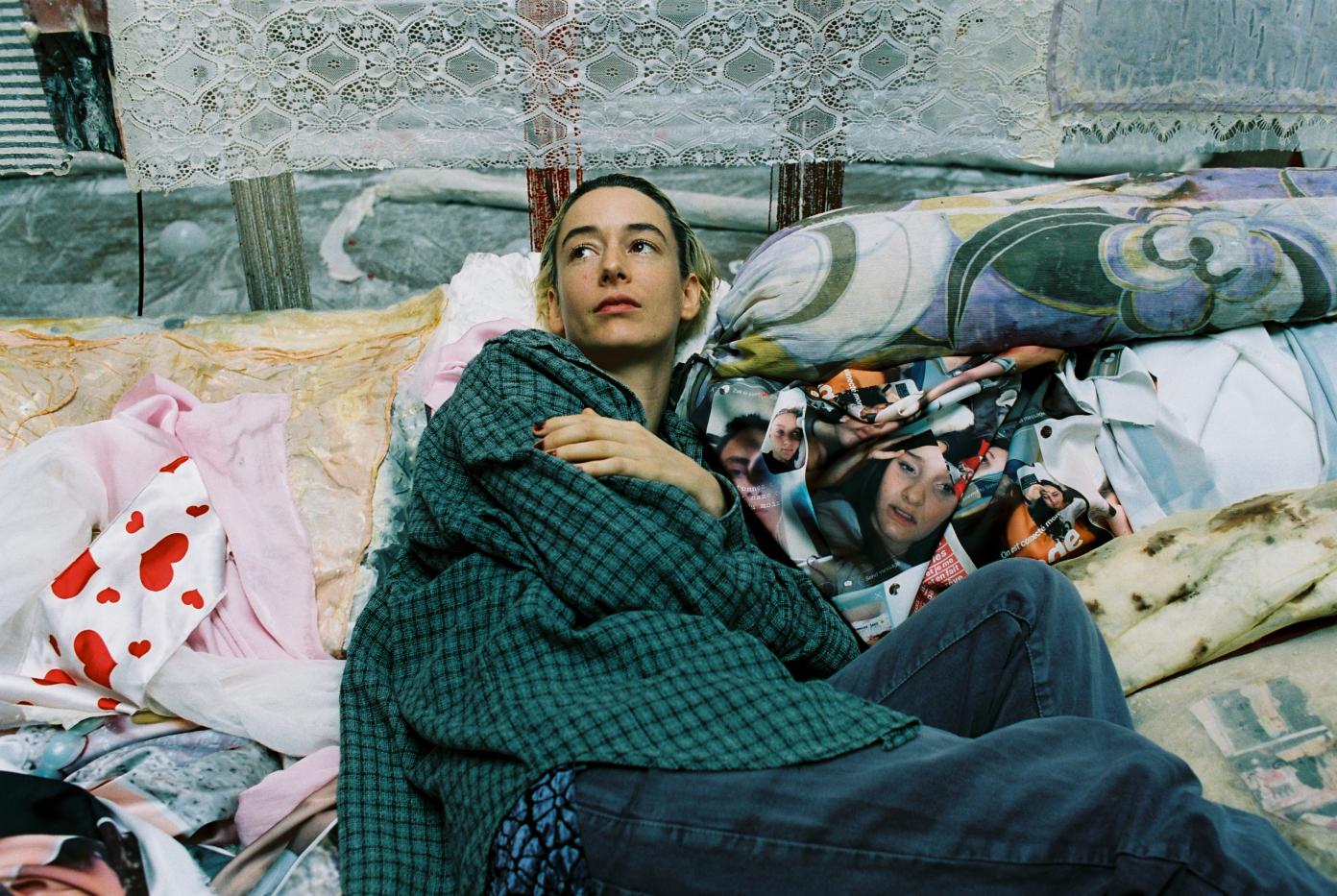 Mimosa Echard
Plastic artist
In residence in Miami
Partners : Art Explora and Palais de Tokyo
Mimosa Echard is interested in the creation of hybrid ecosystems where living and inanimate matter, and human and non-human life forms, coexist. Her works explore areas of contact and contamination between organic objects and consumer products, which our cultural conventions may perceive as ambivalent or even contradictory. In Miami, a city frenetically constructing on the water, she intends to explore the cultural, social, and political layers that comprise this contrasting urban space: protected and destroyed natural areas, brand new buildings and shopping malls, maze-like residential areas, and ultra-secure luxury villas.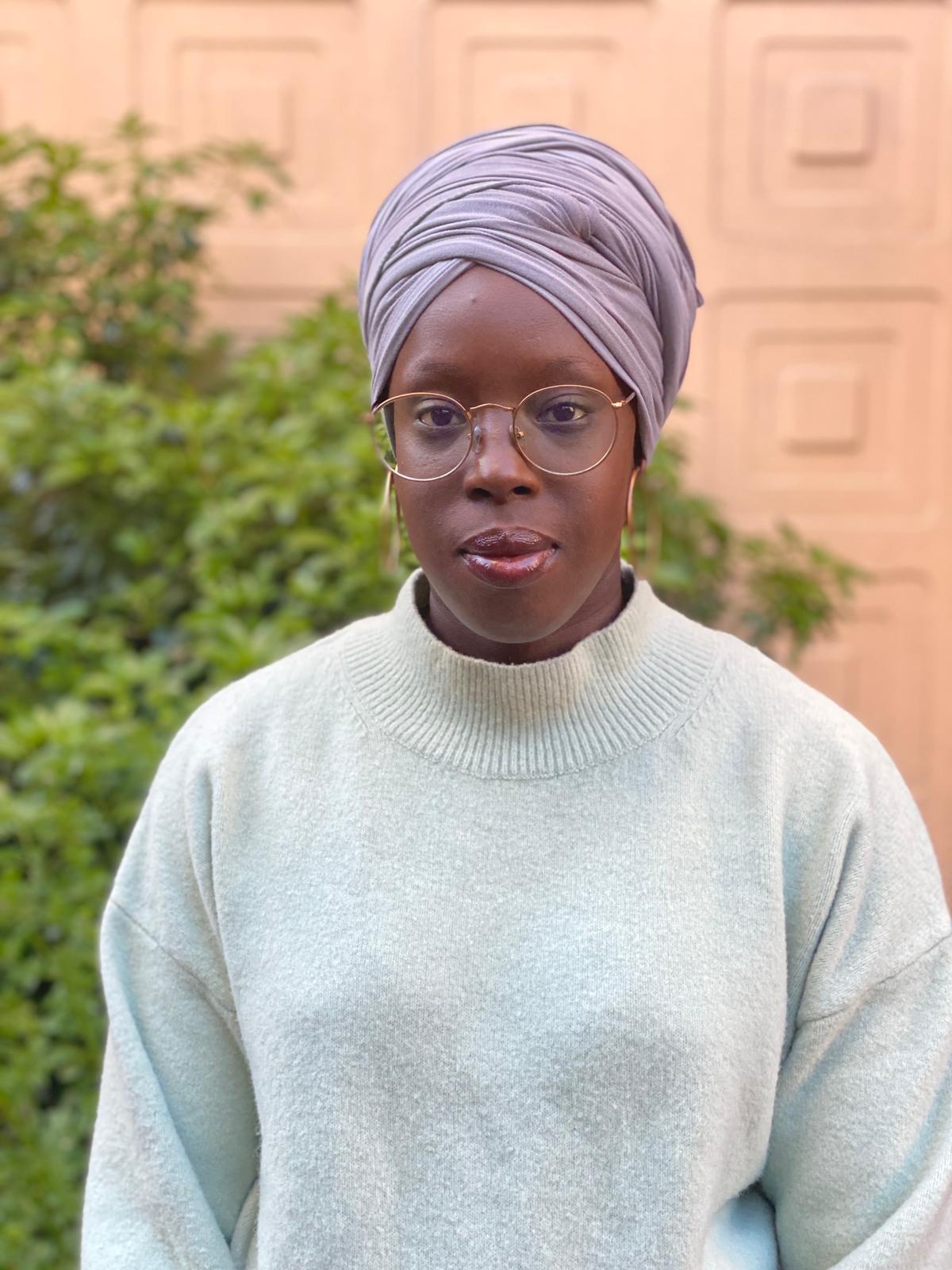 Fatoumata Kebe
Astronomer
In residence in Houston and Marfa
Partners : Art Explora and Musée de l'Air et de l'Espace
Fatoumata Kebe holds a PhD in astronomy from La Sorbonne. She specializes in the study of space environment. Her research involves quantifying the impact of space activities on astronomical observations, and studying the pollution around the Earth generated by these activities. She is also conducting an entrepreneurial project, "Connected Eco," on water conservation in the agricultural sector, and she founded the organization, Éphémérides, that teaches astronomy and organizes space-related activities. The aim of the residency will be to produce an audio series that tells the story of the moon rocks that were brought back by the Apollo space missions in 1969–72. A total of 842 pounds of rocks were taken from the Moon, some still sealed by NASA, so future generations of researchers can study them with more advanced technological tools.
Simone Lagrand
Poet-pawolèz
In residence in Miami
Partners : Art Explora and Tropiques Atrium – Scène nationale
Martinican artist Simone Lagrand, who defines herself as a poet/pawolèz, earned her stripes in Paris in the first decade of the 21st century, especially on the slam scene. Initially using writing and orality to confront her childhood and family history, she began "a lengthy exploration of the notion of pleasure and desire in a postcolonial and, above all, diglossic context", through which she examined (in Creole from Martinique, in French, and sometimes in English) the major themes of the modern world. Through mangroves, her project, "Tarot littoral," will explore the way we might identify ecological and cultural issues that are common to Florida and the Caribbean.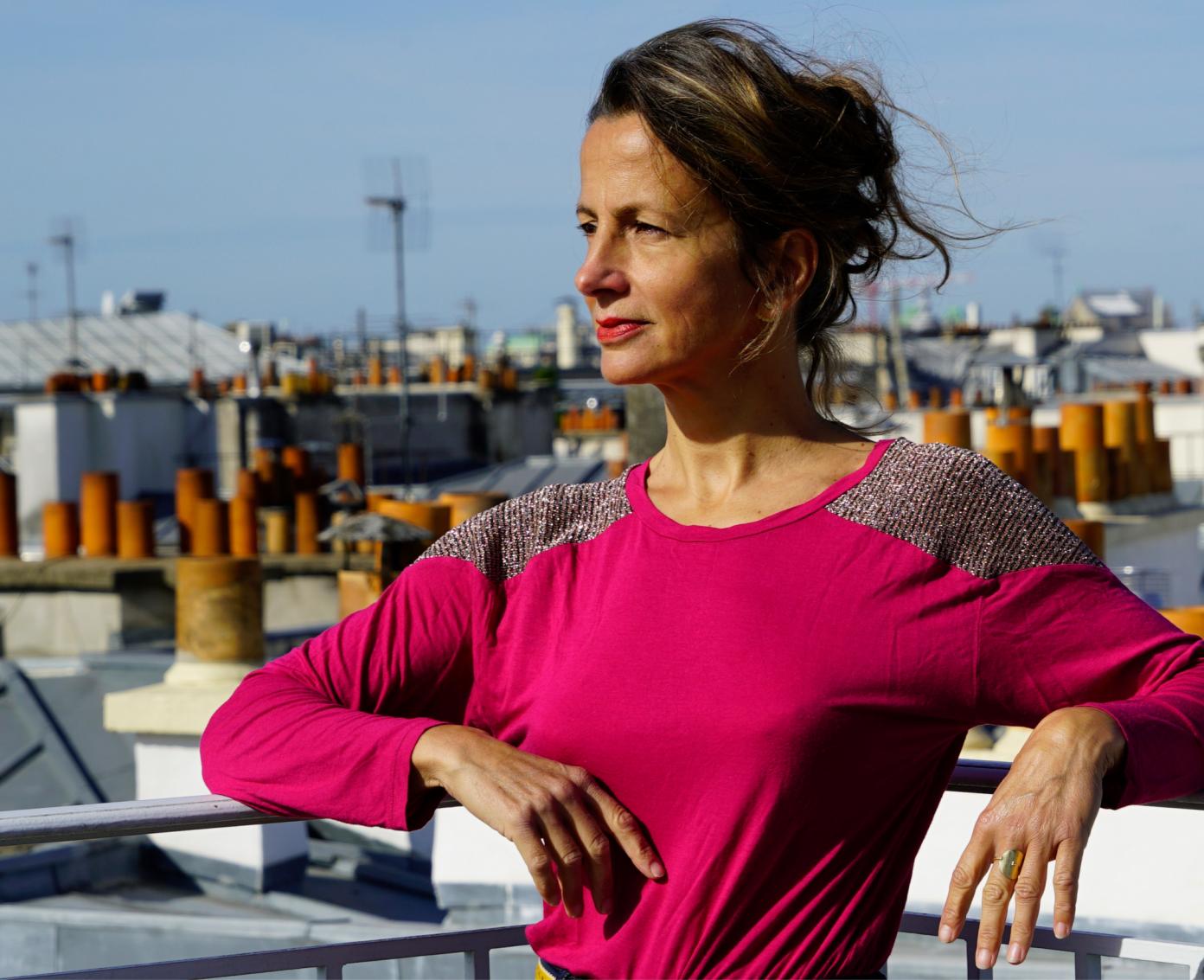 Ariane Michel
Artist, filmmaker
In residence in Miami
Partners : Art Explora and Musée Gassendi
Armed with a camera and perhaps a few other devices, Ariane Michel frequently seeks close encounters with creatures, plants, and minerals to create paradigm-shifting works. Like a shaman, she uses her films, installations, and performances to rewrite the atlas of the imagination. This new approach to cartography no longer places humankind at the center, inviting us instead to redefine our imaginations and opening up new ways for us to exist in our surroundings. You may have spotted her work at art centers and festivals, in movie theaters and subway corridors, in window displays and places of worship, or even along the shoreline (Marseille's FID, Art Basel, Paris' Nuit Blanche, New York's MoMA). For her residency, Ariane Michel will be getting a first-hand look at mangroves, swamps, the sky, alligators, crabs, and mosquitoes, hoping to capture the Miami thought-scape and reconsider our civilization as one among many others.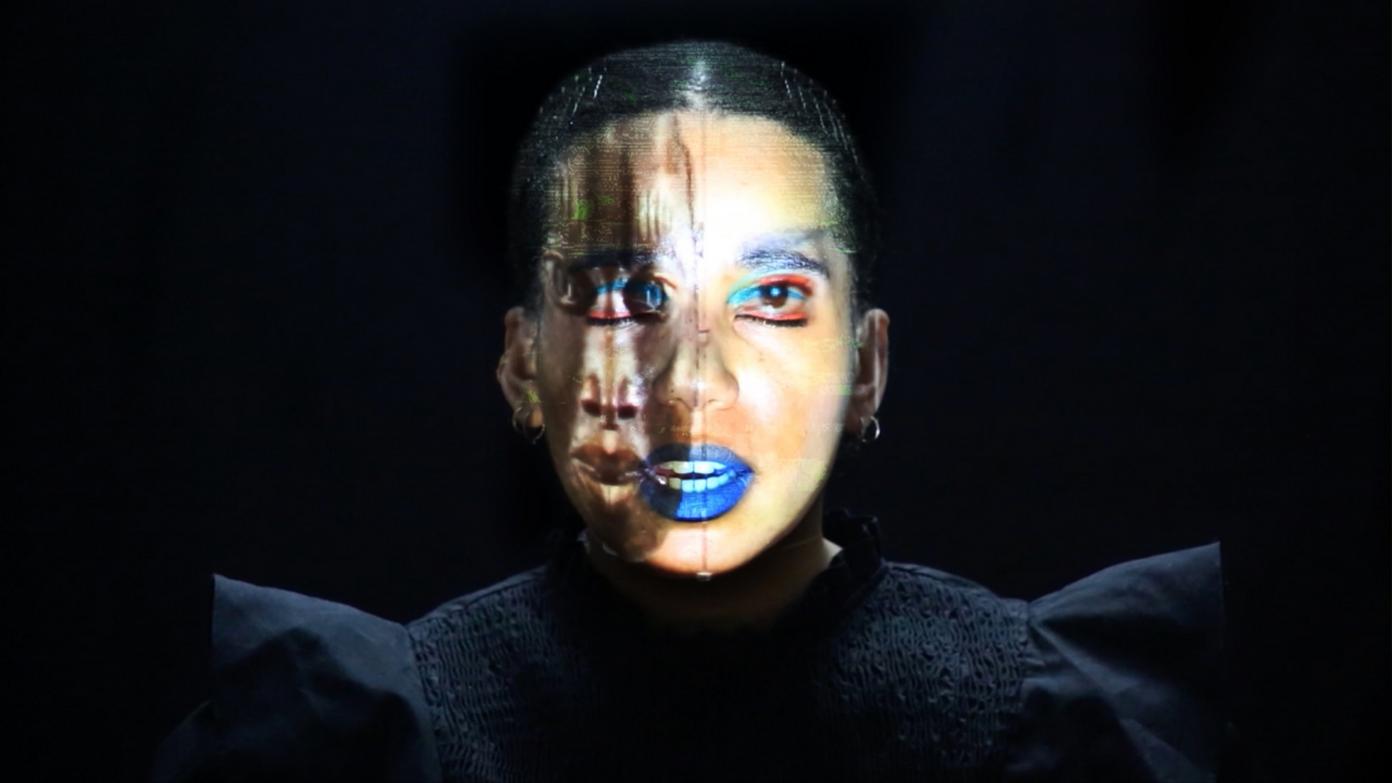 Josèfa Ntjam
Visual artist, performer, and writer
In residence in Los Angeles
Partners : Art Explora and Palais de Tokyo
Josèfa Ntjam is a visual artist, performer, and writer whose work is based on the concept of fluidity, connecting biology to mythology and science fiction. Her practice draws on multiple mediums, such as video, installations, sculpture, performance, photomontage, text, and sound. In her Los Angeles residency, Ntjam's main goal is to enrich her video and photo-montage work by exploring the ecosystem of augmented reality, taking us on a journey through her digital landscapes. She will meet with various companies that specialize in cutting-edge technology such as CNIS[RM3]; studios that work with 3D animation, AR, and VR; researchers from CalTech; and key members of the local art, music, and poetry scene, such as Dublab Radio. 

The brainchild of entrepreneur and philanthropist Frédéric Jousset, the Art Explora Foun-dation, which launched in November 2019, aims to close the cultural divide through a series of initiatives in France and abroad, drawing on new technologies and mobile systems open to everyone. It seeks to connect works with their audiences and to support new creation and innovation. The Foundation is supporting eight residencies for the inaugural season of Villa Albertine.  
Sign up to receive exclusive news and updates