Euzhan Palcy receives Honorary Oscar at 13th Annual Governors Awards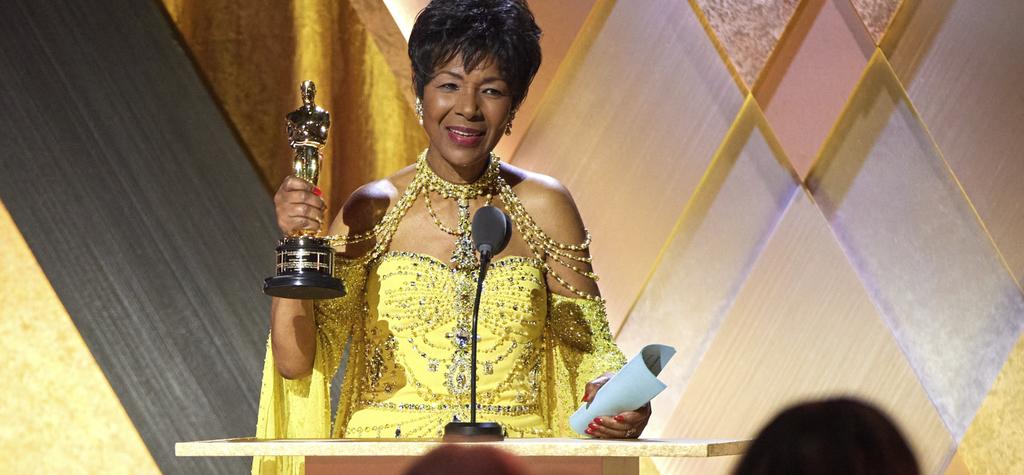 Filmmaker Euzhan Palcy received an Honorary Oscar from the Academy of Motion Picture Arts and Sciences, commemorating her career at the 13th edition of the Governors Awards, on November 19, 2022
Euzhan Palcy is the first Black woman director to receive this award. Also honored this year: composer Diane Warren, director Peter Weir and actor Michael J. Fox, who received the Jean Hersholt Humanitarian Award. 
Palcy led a groundbreaking career of firsts, pioneering a new era of cinema in which the voices and anger of women and Black communities are heard. She began this fight at a very early age: encouraged by François Truffaut, and made her first feature film in 1983, at 24 years old. This film was not, however, a trial test: it was the renowned Sugar Cane Alley, a film about farm workers in 1930s Martinique that won both a Silver Lion in Venice and a César in France. First feature film, first masterpiece, which made Palcy the first Black woman director and first woman director to win these prestigious awards.
She directed many other fiction films and documentaries of great importance: among them, the trilogy Aimé Césaire: A Voice for History, which launched the national tribute to Aimé Césaire at the Pantheon. In 2006, her documentary The Journey Of The Dissidents, about the Antillean Resistance fighters, raised awareness that sparked the beginning of a national tribute by France to these forgotten heroes.
Palcy's immense contribution has been recognized several times by France, which has awarded her its most important distinction, the Legion of Honor. This month, it is Hollywood's turn to bestow upon her its most renowned distinction, an Academy Award.
Palcy has, with her strength and determination, opened the eyes of the American studios. As for the future, she will soon be inaugurating the Jump & Fly Foundation, whose mission is to give voice and support to Africans at home and abroad in the arts, and also in the areas of health, education and social justice.
Click here to read more! 
Sign up to receive exclusive news and updates