Participants Announced for Digital Playgrounds — New Program Supporting the Creation of French Video Games and Immersive Experiences in New York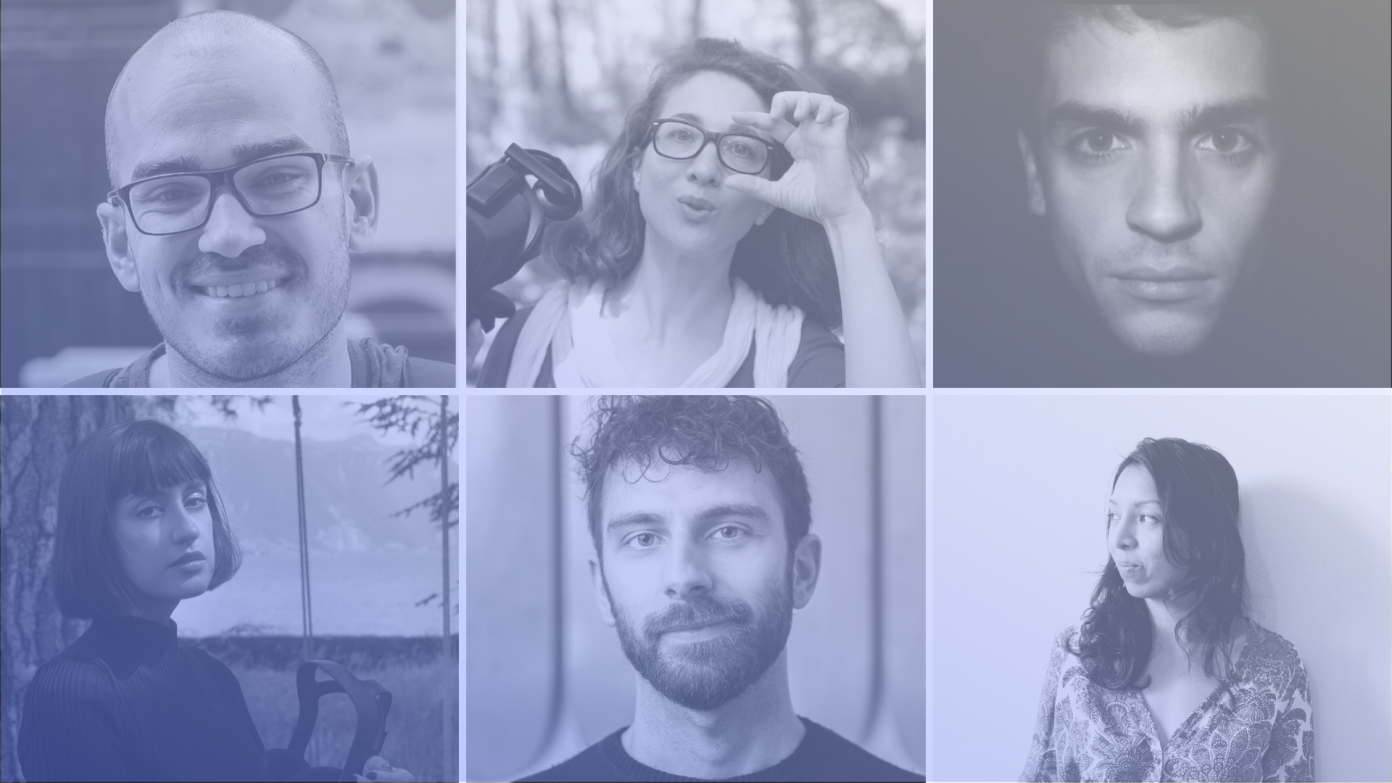 Three video games and three immersive experience projects were selected.
Villa Albertine today announced the first six participants of Digital Playgrounds, a new personalized artistic support program for writers of French video games and immersive experiences.
Designed by Villa Albertine with support from the Centre national du cinéma et de l'image animée (CNC), Digital Playgrounds helps writers and their creations reach an international audience by building stronger connections with American experts in the field, centered on high-potential works in progress.
From November 29 to December 3, 2021, the six particiants will take part in an online program of masterclasses and mentoring sessions with American experts, in order to better understand labor practices in the United States and work on writing their projects.
From June 4 to 19 in  New York, the participants will receive group support through a week-long, in-person workshop including visits and meetings with script doctors, producers, and editors, as well as feedback sessions with French and American peers. They will have the opportunity to live in New York for two weeks to work on their project, meet experienced professionals, and explore the local ecosystem of immersive and interactive creation. Throughout the program, participants will be able to present their projects at shows and events, both remotely and in New York.  
The participants were selected by a jury of French and American video game and XR professionals: Marianne Lévy-Leblond (Arte), Darragh Dandurand (Independent expert), Marie Blondiaux (Red Corner), Michel Bams (Lionbridge Gaming), Francis Ingrand (Plug-in-Digital), and Eric Zimmerman (Gamelab).
Assembled on October 22nd 2021, this expert jury selected three video game and three immersive experience projects.
The participants are:
Benjamin Hoguet & Léa Ducré
LE PARADIGME DU CERISIER / THE CHERRY TREE PARADIGM
The Cherry Tree Paradigm (Virtual reality game) is an anti-management game for VR. As Little Girl, you'll combat the all-powerful Narrator and try to change the mindset of the Villagers. You'll lose at first. But then you'll disobey. You'll deviate.
Farhanaz Elahee
PROJECT BLUE BIRD
Blue Bird (2D game) is a retelling and adaptation of Charles Perrault's famous fairytale Bluebeard. What if we didn't know the actual story of Bluebeard? If we allowed the dead wives to speak, what would they tell us? What's the story of the magic key? So many interesting questions to explore.
Mani
MICROMEGAS
In Micromegas (2D game) two contrasted lonely creatures are surprised by the fall of strange debris from the sky. Motivated to find the origin of this growing chaos, they will face huge infernal machines made of dangerous mechanic-organic pieces.
Antoine Viviani
MT DIGITAL 
Mount Digital is an 500-1000 square meter immersive augmented reality installation, designed for parks and public spaces. In a forest, or in a wasteland, superimposed to the real nature, an invisible explosion freezes holographic explorers in a strange choreography. They seem to be suspended in time, about to begin the ascent of a magical mountain which gathered all their dreams and hopes.
Production : Providences 
Isabelle Andreani
MAMIE LOU / NANA LOU
Nana Lou is an interactive story for virtual reality that invites the viewer to take the place of a spirit accompanying a grandmother in her last moments. As her granddaughter Charlotte gives birth in a maternity hospital in Tokyo, Nana Lou has a stroke at home in France. The emergency response team takes her to the hospital where she finds herself stranded between life and death … Powerless, Charlotte turns to YOU, her guardian angel, and asks you to comfort and care for her grandmother.
Production : Small Creative
Mélanie Courtinat
MEA CULPA
Mea Culpa (Virtual reality horror game) is an action/psychological horror game in VR, alternating between exploration and puzzle solving sections. In a world populated by gigantic mutant creatures and tormented non-player characters within a post-apocalyptic universe, the player must solve "meta-puzzles" in order to progress.

Centre national du cinéma et de l'image animée (CNC)
Created in 1946, the Centre national du cinéma et de l'image animée (CNC) is a public administrative organization, set up as a separate and financially independent entity which comes under the authority of the French ministry of culture and communication. Its principal missions are : support for the film, broadcast, video, video games, immersive productions and technical industries; promotion of film and television for distribution to all audiences and preservation and development of the film heritage. 
Sign up to receive exclusive news and updates