Villa Albertine to Host NYC "Proust Weekend" Honoring Centennial of Famed French Author's Passing, with Creative Programming for All Ages
The free event on December 3rd & 4th will celebrate the life and work of Marcel Proust with performances, panels, readings, tastings, and more.
Villa Albertine and Ladurée also launch limited-edition macaron, inspired by Proust's 'madeleine' 
New York, October 27, 2022 — Villa Albertine today announced a first-of-its-kind 'Proust Weekend,' to honor of the 100-year anniversary of Marcel Proust's death. The event, which is free and open to the public, will celebrate the French author's remarkable body of work through performance art, live readings, creative workshops for kids, a patisserie tasting, and more. Programming details are below and online here.  
The Proust Weekend aims to help New Yorkers discover, rediscover, and connect with Proust's art and ideas. For the occasion, Villa Albertine will open its headquarters in the landmarked Payne Whitney Mansion on 5th avenue, a gem of Gilded-Age architecture and design, to the public to offer a portal into the era when the author lived. Works written and inspired by Proust will be available for purchase at Albertine Books, on the ground floor of Villa Albertine.  
"One hundred years after his death, Marcel Proust has never been so present in our world, inspiring academic and literary projects, film and theatrical interpretations, new translations, and adaptations for young readers," said Gaëtan Bruel, Director of Villa Albertine. "This anniversary is an opportunity for Albertine Books and Villa Albertine, both named for the central yet elusive character in In Search of Lost Time, to celebrate this incredible diversity of creation. I hope that the weekend will help spark new exchanges and fresh perspectives, whether you are a Proust expert or just discovering his work for the first time."  
In further celebration of the author's work and legacy, Villa Albertine and Ladurée have joined forces to launch a limited-edition madeleine flavored macaron, inspired by Proust's 'madeleine'. A famous literary device, Proust's madeleine embodies the idea of smells, sounds, or tastes that instantly transport you back to emotional memories from long ago. The limited-edition macarons will be available to purchase starting December 1st at Albertine Books (and throughout the Proust Weekend), at Ladurée's New York City locations, and at laduree.us.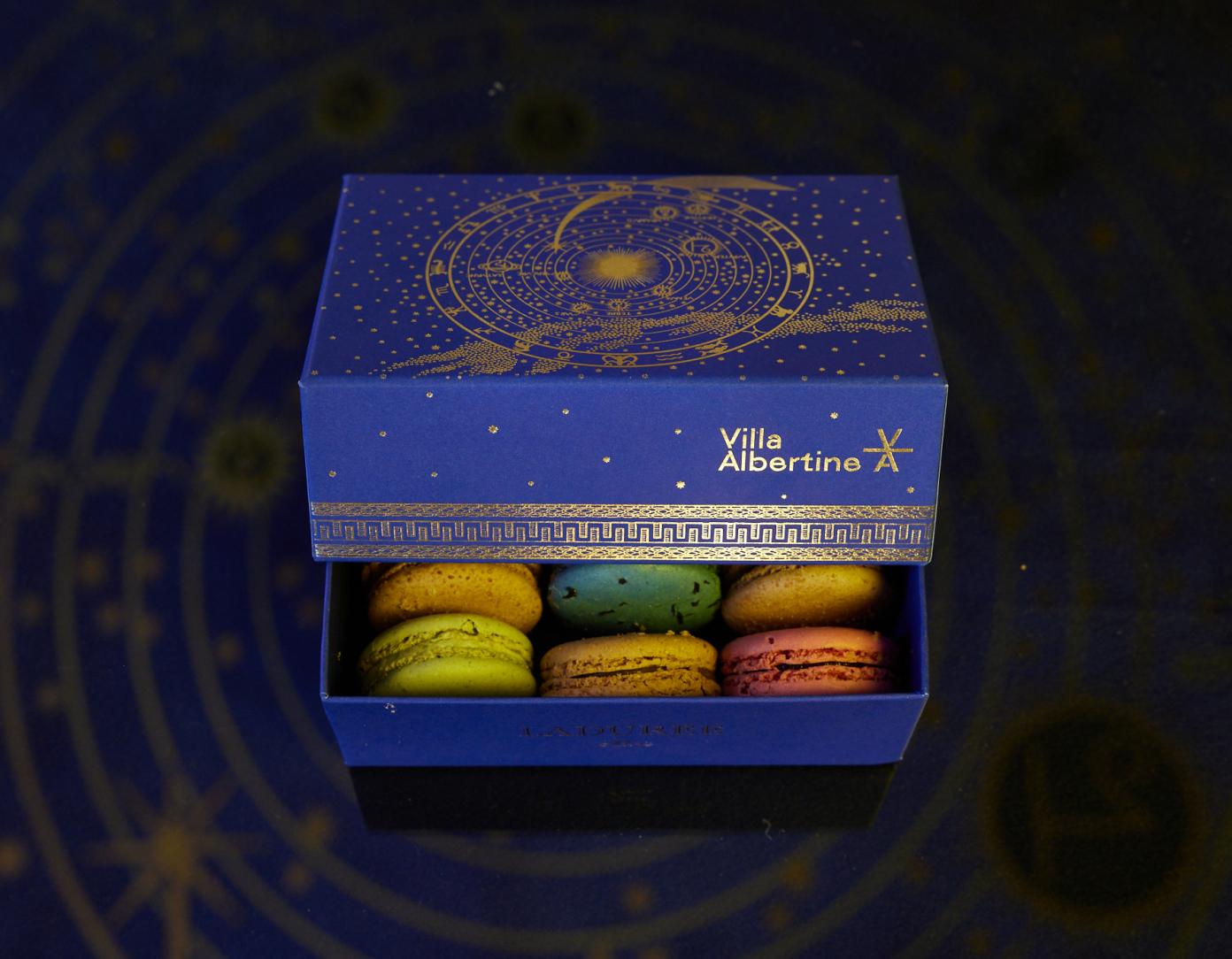 Program 
More program details will be announced in the coming days. Pre-register here. 
Saturday, December 3rd, doors open at 2pm 
Live readings, In Search of Lost Time  
Round table, 'The Many Ways of Proust: Adaptations, Translations and Reception' 
'Proust in Hollywood'. Live performance by André Benhaïm  
'Proust in one hour'. Live performance by Veronique Aubouy 
Sunday, December 4th, doors open at 10am 
'Once upon a time, there was an author named Marcel Proust'. Coloring and 3D animation workshops for kids in partnership with Les Editions Animées, led by artist Amélie Gaulier 
Live readings, In Search of Lost Time 
'In Search of the Lost Madeleine'. A Proust-inspired madeleine tasting  
All programming is free and open to the public. Attendees must be ticketed in advance, and entry will function on a first-come, first-served basis. Pre-register here. 
Sign up to receive exclusive news and updates