The Water Tower, Making the Invisible Visible | Sept 21, 2023 – Feb 11, 2024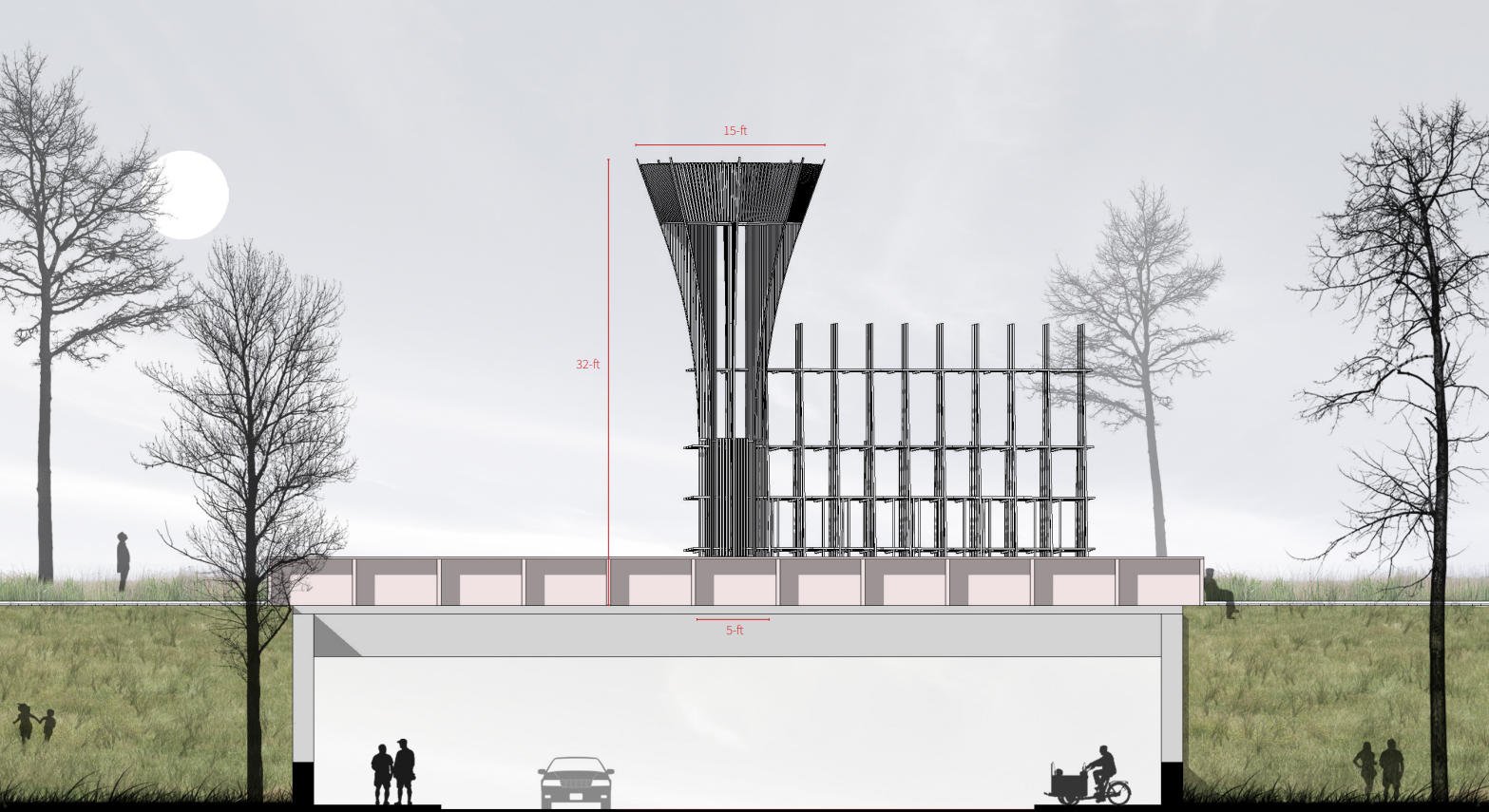 On Sept 21st, Feda Wardak, 2023 Villa Albertine resident, will unveil the first step of his open-construction site in partnership with Grow Greater Englewood, close to the Englewood Trail : a 3-art-pieces which, once assembled, will form the final scupture. In October, Feda Wardak will assemble the entire sculpture in a public performance. This will provide an ephemeral vision of this urban lighthouse, briefly making the invisible visible, while awaiting a more permanent installation of the sculpture.
Feda Wardak is a Franco-Afghan architect interested in the models of organization of communities that build themselves independently from public authorities. His research embodies a variety of artistic media (including fine art, landscape installation, choreography, film, literary editing, and performance).
Relying on on-site encounters to establish frameworks of trust with different communities, Feda Wardak designs collaborative devices around water as a vector of communality and architecture as a reservoir of possibility. By building in this Chicago neighborhood, he aims to create a place of critical exchange for the community that lives and works there.
Sign up to receive exclusive news and updates