Villa Albertine reveals fall programming for Albertine Dance Season: US debuts, artist talks, and a symposium on global exchange in dance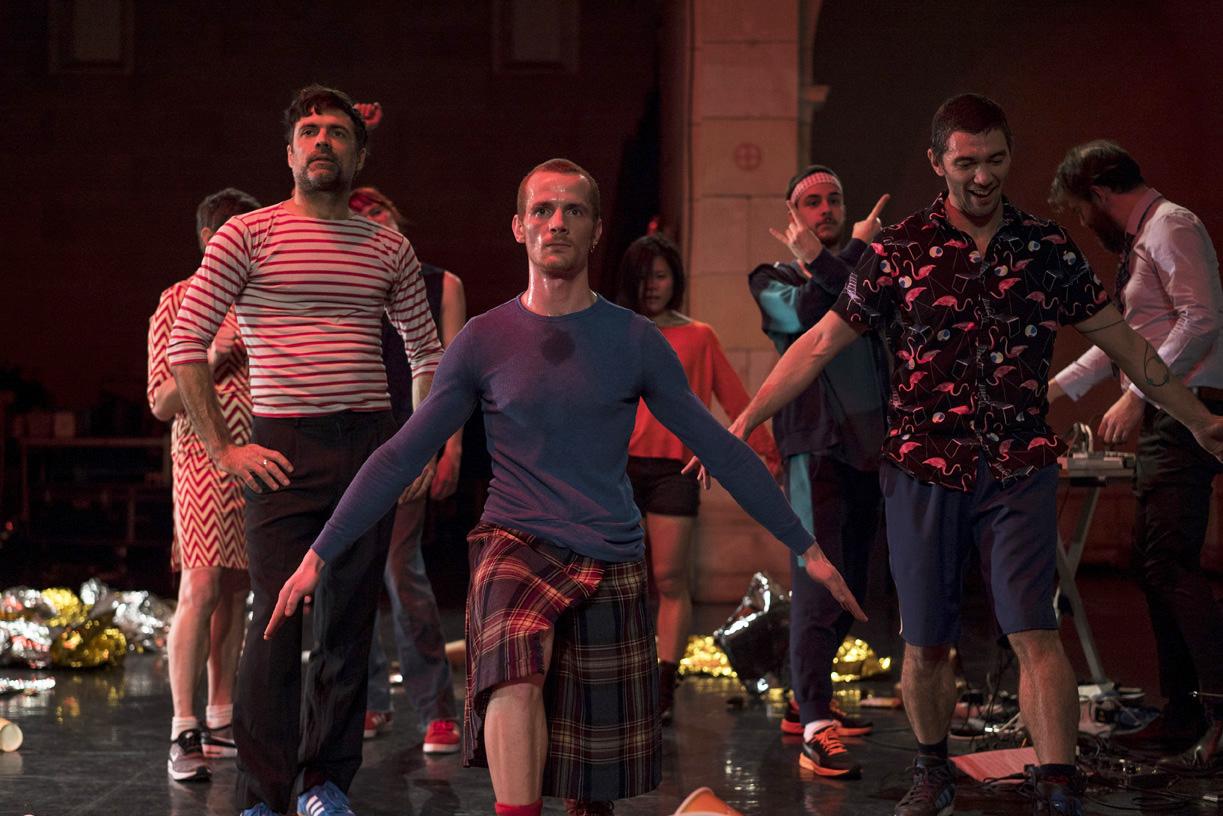 New York, July 27 2023 — Villa Albertine today revealed the fall programming for its year-long Dance Season, a 360-degree program that caters to each stage of the artistic process from the conception of new work to performance to continuing professional development and learning in the industry.   
A Franco-American dance exchange of unprecedented scale, Albertine Dance Season creates opportunities for the most acclaimed and exciting France and Caribbean-based choreographers and companies to explore new ideas and push boundaries in the United States. This is facilitated by three types of programming: Company tours; talks and collective learning opportunities; and research residencies across the US for international choreographers.  
From September through December the Season will support performances by 18 companies across 13 US cities. One third of these companies will be making their US debut. Two companies—(LA)HORDE with Ballet National de Marseille, and Rachid Ouramdane—will take part in the Dance Reflections by Van Cleef & Arpels Festival, in association with Villa Albertine. 
In addition to artist residencies and expert talks across the country, each of which will dive deep into specific questions in contemporary dance, Villa Albertine will also host a professional symposium on October 26 and 27 at its New York City headquarters. This convening of global artists and professionals will focus on the future of dance as an industry and art form in the face of climate and funding crises, social inequality, and cultural upheaval, with an emphasis on collaborative solutions.  
Albertine Dance Season is made possible thanks to the generous support of Ardian. 
Coming this fall 
Performances 
Collectif Nafass – Nidal Abdo – "Habitus" explores movement and bodies in exile across new territories within a site-specific visual environment. 
Compagnie Käfig – Mourad Merzouki – "PIXEL" with Adrien M & Claire B blends modern dance, acrobatics, and digital arts immersing dancers into an interactive environment of 3D landscapes. 
Thierry Thieû Niang – "One" is inspired by the artwork of visual artist Camille de Galbert.  
Leïla Ka – "Bouffées", "Pode Ser", "You're the one we love" comprise of a collective work of three segments with connecting themes of self-discovery.  
*US debut* 
Wanjiru Kamuyu – "An Immigrant's story" & "A disguised welcome…"  offer a critical look at the notions of center and periphery and the experience of displacement.  
*US debut* 
Smaïl Kanouté  – "Never Twenty One" infuses a variety of styles, from krump to wave, to convey the stories of victims of gun violence from New York to the favelas of Rio and the townships of Soweto.  
*US debut* 
New York, NY: September 27 @FIAF 
Chatham, NY: September 30 @ PS21 
Holyoke, MA: October 2-3 @ MIFA Victory Theatre 
Durham, NC: October 5 @ Duke University  
Calixto Neto – "O Samba do Crioulo Doido" deconstructs representations of the black body in Brazilian culture and associations to eroticism and exoticism.  
*US debut* 
New York, NY: October 13, 6:30 – 9pm @ New York University – Jack Crystal Theater at Tisch School of the Arts 
Gisele Vienne with Adèle Haenel & Julie Shanahan – "L'Étang" is a family drama adapted from a story by Swiss writer Robert Walser examining different layers of perceptions of reality and time.  
Chatham, NY: October 13, 7:30 pm, October 14 at 6 pm @ PS21 
Nacera Belaza – "L'Onde" examines the body's capacity for transformation through the repeated movements of five principal dancers and Algerian ritualistic dances.  
Emmanuelle Huynh & Jocelyn Cottencin / Plateforme Múa – "Lands, Portrait of the City of Houston" is an exploration of the diverse communities of the city of Houston through a collection of stories commissioned by DiverseWorks. 
Dorothée Munyaneza – "Mailles" is a choral work celebrating the resilience of Afro-descendant women from around the world.  
Los Angeles, CA: November 2, 3, & 4 @ REDCAT  
Dimitri Chamblas & Kim Gordon – "Takemehome" is a visual and auditory experience featuring dance performances, electric guitars, and amplifiers.  
Minneapolis, MN: November 2 @ Grain Belt x Liquid Music 
Tijuana, Mexique: November 5 @ Cine Bujazán 
Los Angeles, CA: November 8 & 9 at 8:30 pm @ REDCAT 
San Francisco, CA: November 11 at 8:00 pm @ Fort Mason Center 
Ashley Chen – Compagnie Kashyl – "Unisson," "Rush,"  "Distances," and "Tumble" offer meaningful reflections on the vices of contemporary urban life and a resolution to urban chaos. The program will feature Compagnie Kashyl's recent film "Outside Flow"  
New York, NY: November 30 – December 10 (Thursdays – Saturdays at 7pm and Sundays at 2pm) @ La Mama 
October 19 – December 14 | Dance Reflections by Van Cleef & Arpels Festival 
Albertine Dance Season supports the presentation of two shows taking part in the Dance Reflections by Van Cleef & Arpels Festival, curated by Serge Laurent. Programming includes: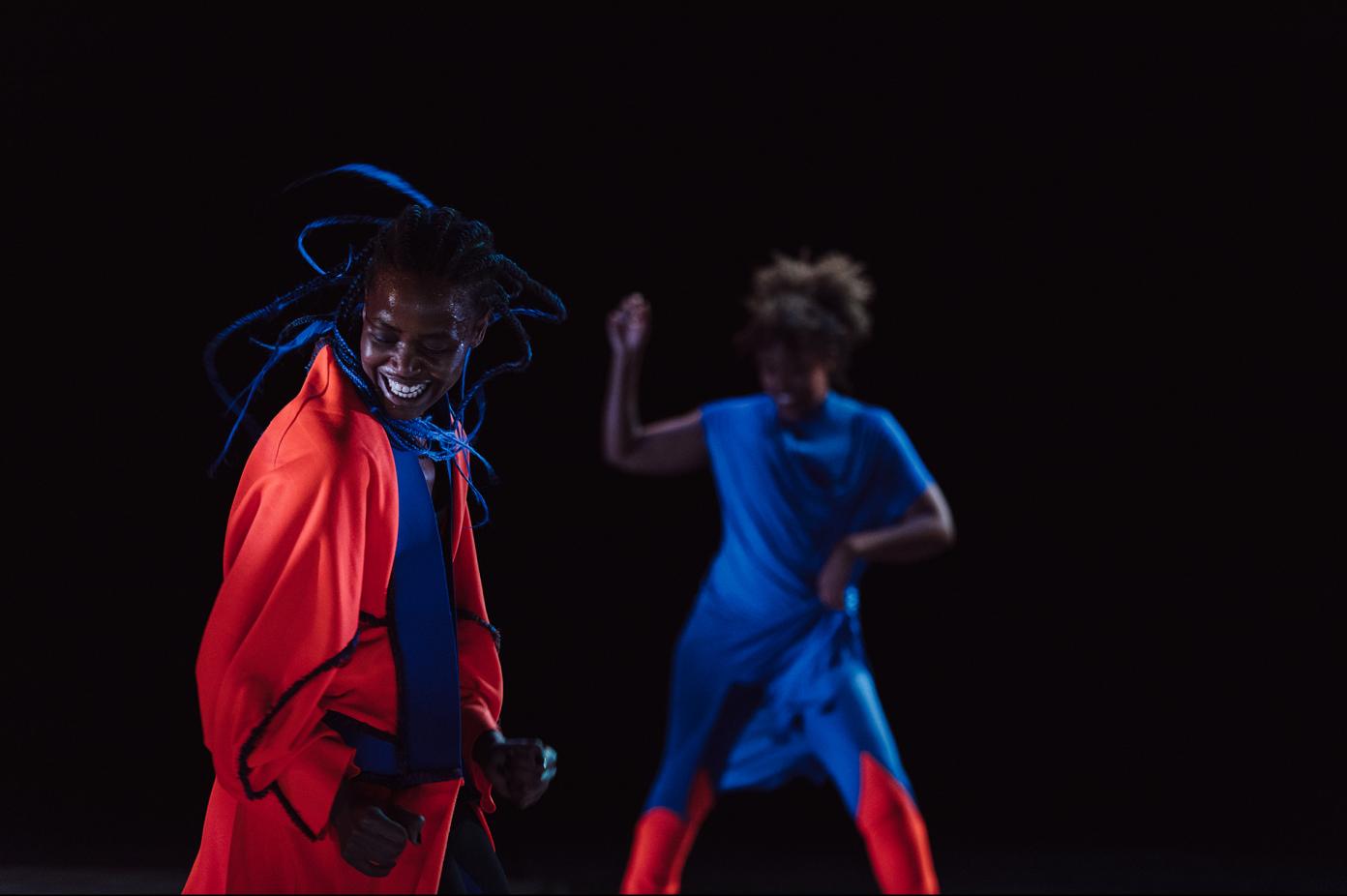 Talks & Symposium 
Dance Assembly: A Conversation Series exploring international collaboration, transmission, equity, agency, and more in the art and industry of dance. Fall lineup includes:  
A performance, film screening, and discussion around "O Samba do Crioulo Doido" will explore themes of queerness, blackness, and afterlives in this dance originally conceived and performed by Brazilian artist Luiz de Abreu and later passed on to Calixto Neto. 

New York, NY: October 13, 6:30-9:00 pm @ New York University Tisch School of the Arts 

A film screening and discussion will accompany Nacera Belaza's performance of "L'onde," a work touching upon memory and Algerian archives of traditional, ritualistic dance.  
An homage to Monique Wittig: staged reading by Adèle Haenel and talk with Gisèle Vienne  

New York, NY: October 18 @ Villa Albertine Headquarters  

Choreographers Marlene Myrtil (Martinique) and Myriam Soulanges (Guadeloupe) will be in discussion with New York-based artists and thinkers around questions of ecological justice and afro-futurism in Caribbean dance.

New York, NY: December 5 | Time & Location TBA 
Symposium – Making and Supporting Dance between France and the United States  
New York, NY: October 26-27 @ Villa Albertine headquarters 
How do we sustain a practice of global exchange in dance at a time of climate and funding crisis, a time marked by social inequities and cultural upheavals? Drawing on a rich tradition of choreographic collaboration, the symposium will gather dance artists, curators, scholars, and sponsors working on both sides of the Atlantic to discuss the models that can best guide future partnerships. The symposium is organized by Noémie Solomon with the Albertine Dance Season's Advisory Committee and Villa Albertine.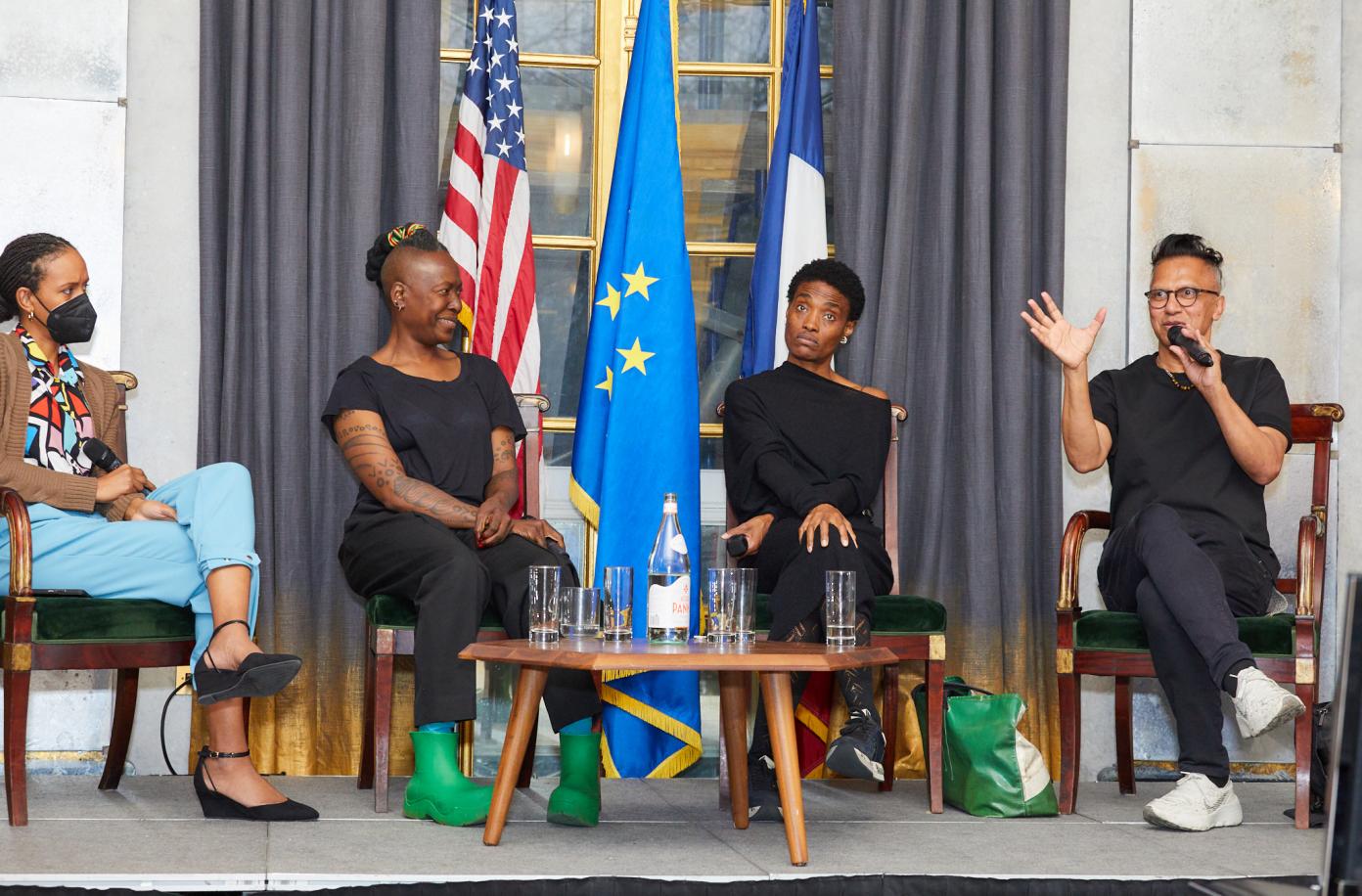 Artists in Residence 
In August Collective Nafass will conduct a creative residency at Chez Bushwick, and in September and October choreographer Wanjiru Kamuyu will continue her exploration of the body as a site of liberation and "healing justice" in New York and Boston.  
In October and November choreographer Noé Soulier meet with dancers from the Trisha Brown Dance Company in New York to create a collaborative performance incorporating his methods and the company's legacy of conceiving new perspectives on body and movement. Upstate New York, Anne Collod will develop her work "Sourcières" researching contemporary dance figures such as Simone Forti and Lisa Nelson as well as the feminist issues of their time. Also in New York in November and December, choreographers Marlene Myrtil and Myriam Soulanges will develop their new work "Tropique du Képone" inspired by the issues and questions facing France's overseas territories. 
All projects supported by the Albertine Dance Season were selected for the quality of their engagement with the American cultural landscape and the great questions of our time.  
High-resolution images accessible here.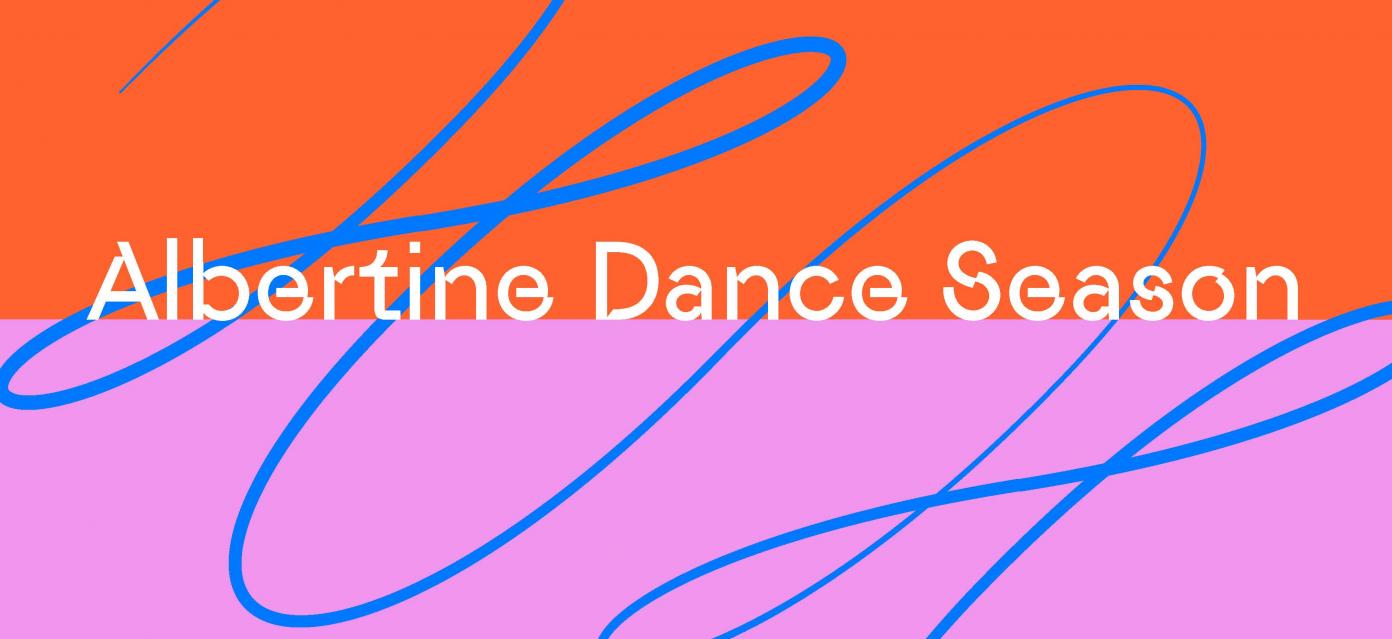 Sign up to receive exclusive news and updates