Atlanta's Season 2 Jury Experts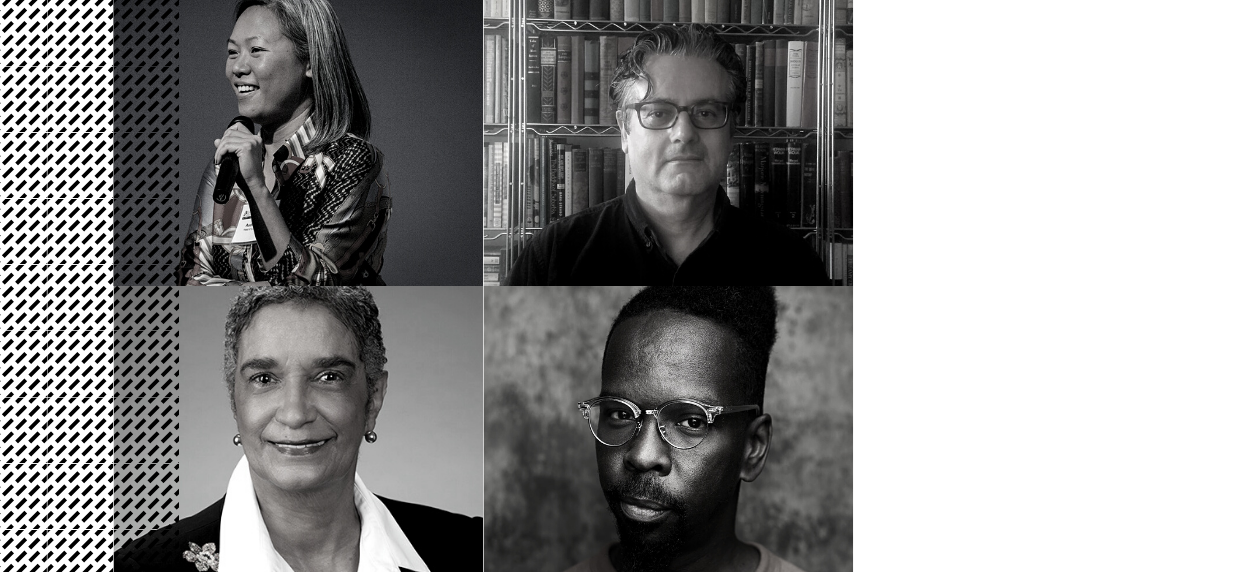 Villa Albertine is proud to present the four cultural experts who took part in the Atlanta jury for Season 2.
Audrey Chang, PhD
Director, Science Gallery at Emory University  
Dr. Audrey Chang is a cultural and higher education administration leader. Prior to serving as the inaugural Director of Science Gallery at Emory University in Atlanta, GA, she developed and strengthened partnerships and programming in formal and informal science education, with the goals of increasing access and equity. She received her PhD in evolutionary genetics from Duke University.   
Sabir Khan 
Associate Professor, School of Industrial Design and School of Architecture at the Georgia Institute of Technology
Sabir Khan is an architect and a professor with appointments in both the School of Architecture and the School of Industrial Design at the Georgia Institute of Technology in Atlanta. As a teacher, designer, and scholar, he is interested in how cross-cultural and cross-disciplinary framings inform the production, consumption, and interpretation of architecture and design.
Camille Russell Love  
Executive Director, Atlanta Mayor's Office of Cultural Affairs  
Since 1998, Camille Russell Love has directed the cultural programming for the City of Atlanta. As Executive Director, she guides the cultural and artistic vision of the Chastain Arts Center and Gallery, the City's Public Art Program, Gallery 72, Elevate, Municipal Support for the Arts, the Cultural Experience Project and the Atlanta Jazz Festival. Camille earned a B.A. in psychology from Wake Forest University and attended Duke University Law School.
Fahamu Pecou, PhD 
Artist, Scholar, Founding Director of the African Diaspora Art Museum of Atlanta (ADAMA) 
Dr. Fahamu Pecou is an artist and scholar based in Atlanta, GA. Dr. Pecou received his BFA at the Atlanta College of Art in 1997 and a Ph.D. from Emory University in 2018. Dr. Pecou exhibits his art worldwide in addition to lectures and speaking engagements at colleges and universities. As an educator, Dr. Pecou has developed (ad)Vantage Point, a narrative-based arts curriculum focused on Black male youth. Dr. Pecou is also the founding Director of the African Diaspora Art Museum of Atlanta (ADAMA). 
Sign up to receive exclusive news and updates