Sounds of New York 2023 Laureates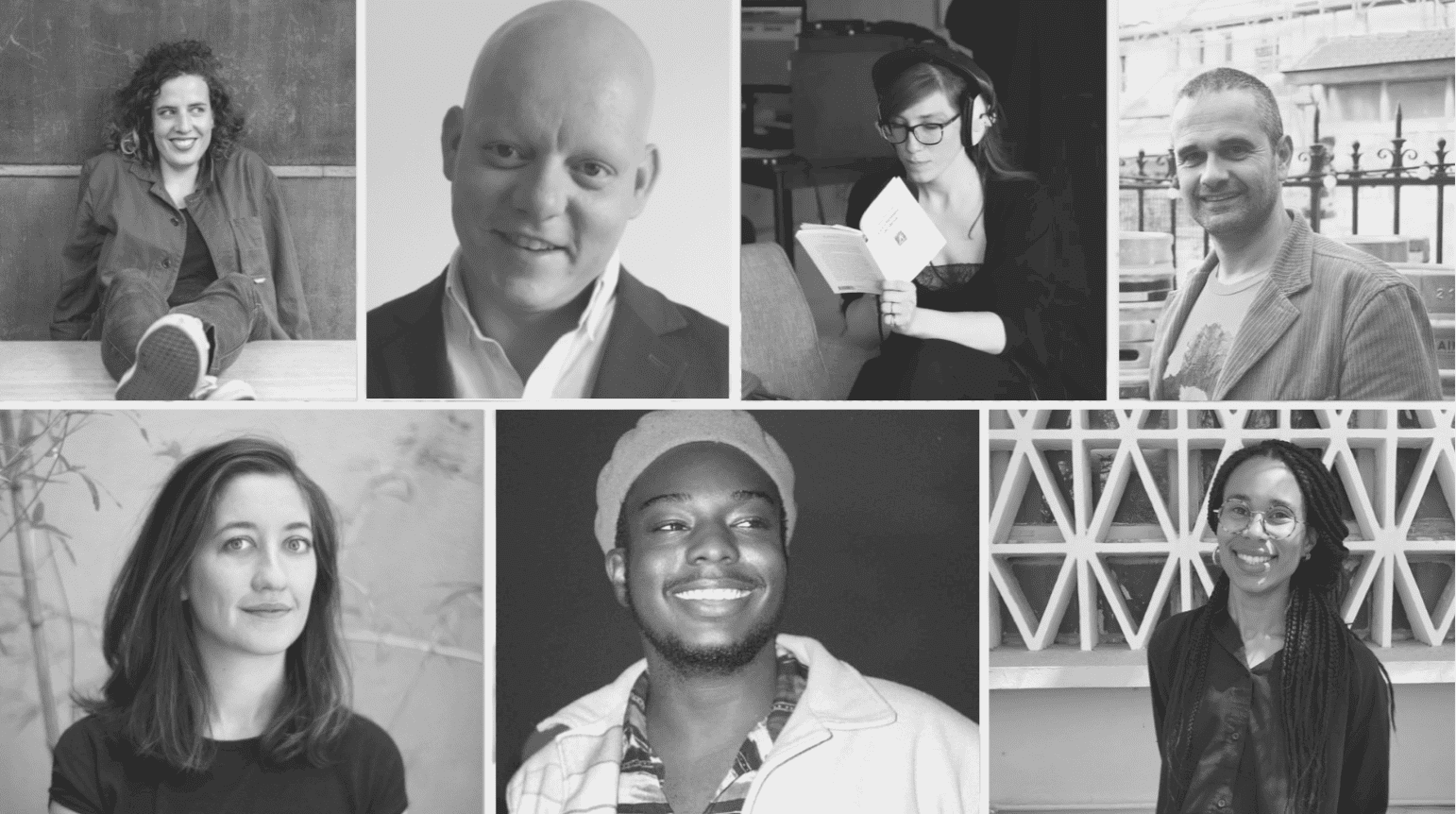 Participants will attend a week-long learning expedition to NYC, the Podcasting Capital, as part of this new professional program from Villa Albertine.
Villa Albertine today announced the seven selected podcasters for the second edition of Sounds of New York, a program that aims to support the development of French podcasts with high international potential. The laureates will be able to immerse themselves at the heart of the American podcast factory, meeting with a vibrant community of media, studios and independent creators.
This first-of-its-kind program from Villa Albertine is supported by Spotify, Radio France, Radio France Internationale (RFI), the Société des Auteurs et Compositeurs Dramatiques (SACD), the Institut national de l'audiovisuel (INA), and Paradiso Media.
The program will take place in New York City from April 16 to 23, 2023. During this week, participants will attend a program of masterclasses, visits, and meetings with key players in the New York industry.
The participants were selected by a jury of French podcasting professionals: Zoé Marcheret (INA), Claire Hazan (Spotify), Erwan Gaucher (Radio France), Ludovic Dunod (RFI), Sophie Bocquillon (SACD), Mariane Cosserat (Institut Français), and Lorenzo Benedetti (Paradiso Media).
The seven participants in the second season of Sounds of New York are: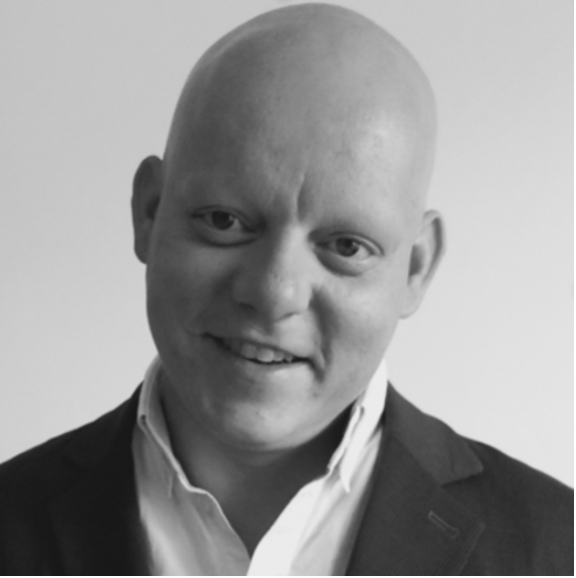 Romain Masson 
For more than 20 years, Romain Masson worked in France and abroard, for public and private institutions and non-profit organizations, as director and journalist (Canal Plus, Arte, Médecins du Monde), audiovisual attaché in Beirut, Warsaw and Dakar (Ministry for Europe and Foreign Affairs) and audio producer (Radio France, ONG RAES, Making Waves). He is a collaborator at Radio France as a documentary producer and executive producer (France Culture, France Inter, France Info, France Musique, FIP). He contributed to the creation of Making Waves, a French institution established in Seine Saint-Denis, created to favor, through radio and podcast, the emergence of spaces for dialogue, transmission, expression, and creation.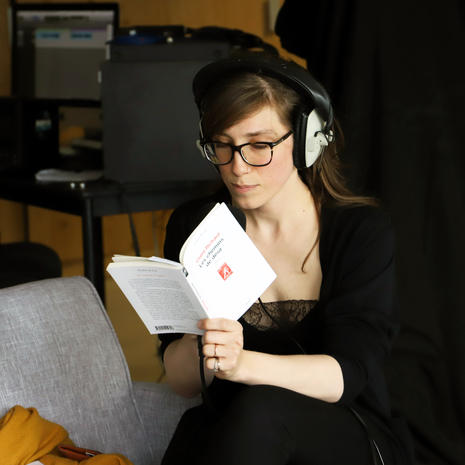 Claire Richard  
Claire Richard is an author of fiction and non-fiction, especially for radio. She produced short documentaries for Arte Radio ("Soumission Impossible," "les mauvais rêves ») and fictions: « Cent Façons de Disparaître," "Les Chemins de désir," "Le Télégraphe Céleste," for Arte Radio et France Culture. She received many awards, nationally and internationally : Prix Nouveau Talent SACD 2017, Prix Europa 2019, Prix Italia 2019, Prix de la fiction SACD au Paris Podcast Festival 2019, Prix de l'écriture radiophonique 2020 de la SGDL. She also wrote books such as "Des Mains heureuses," a poetic essay on the invisible continent of touch, published mid-January at the Éditions du Seuil.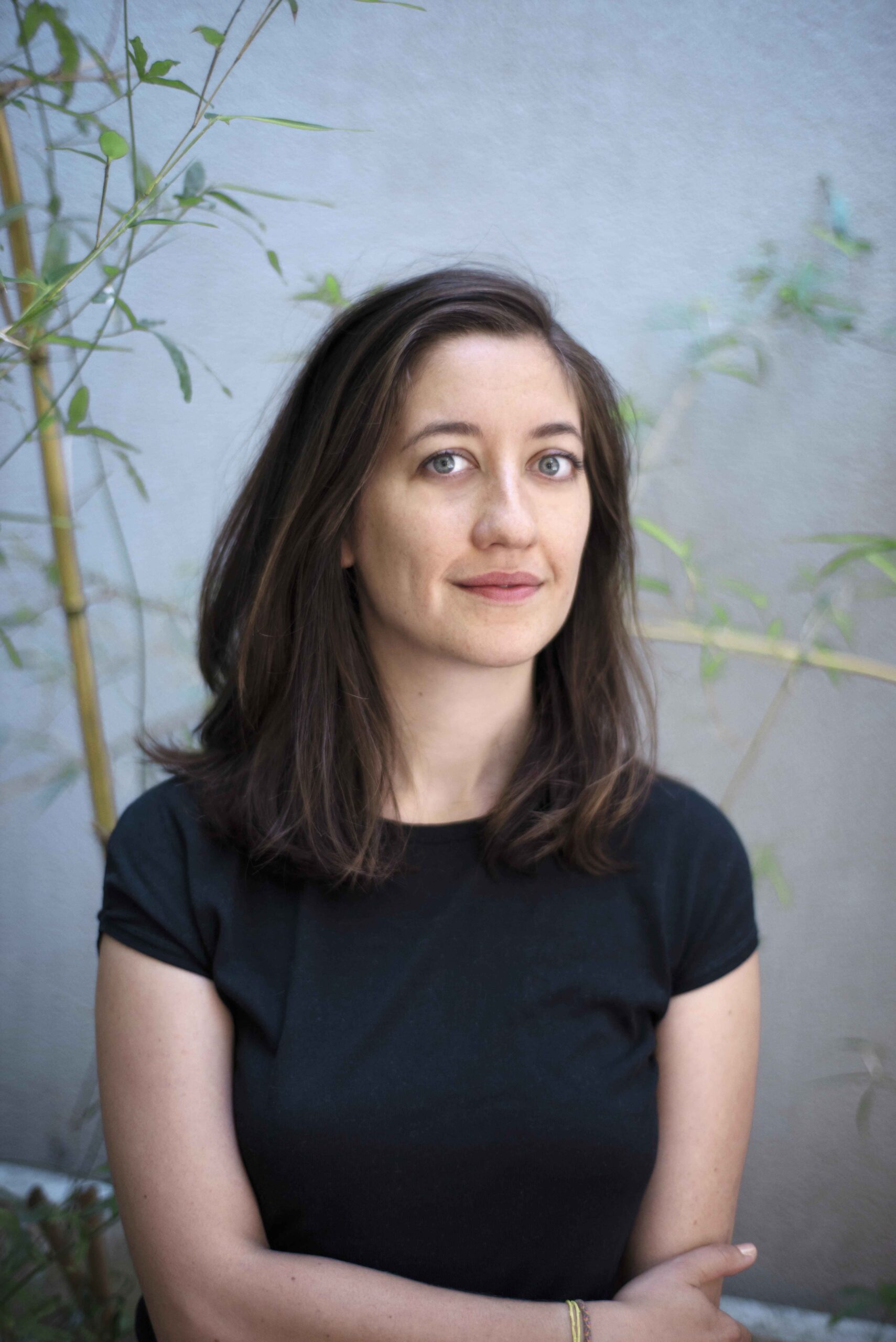 Sarah Lou Lepers  
Journalist and reporter in several French newsrooms, Sarah Lou Lepers is a podcast author and producer. Her first creation "Daddy Roland" is broadcast on Arte Radio. She produced several episodes of the podcast "Transfert" (Slate) with the team of Charlotte Pudlowski. She collaborates with Louie Media and produces some episodes of the podcast "Emotions." She was nominated in 2021 in the documentary category of Paris Podcast Festival for "Éloïse Improvise," a 7-episode series produced by Elephant Doc. She helps the Agence France Presse develop narrative podcasts, by conceiving podcasts at the crossroads of news and documentaries: "Sur le Fil," "Le Poison de Poutine" and "Turbulences." She is involved in educational workshops for media in schools and prisons.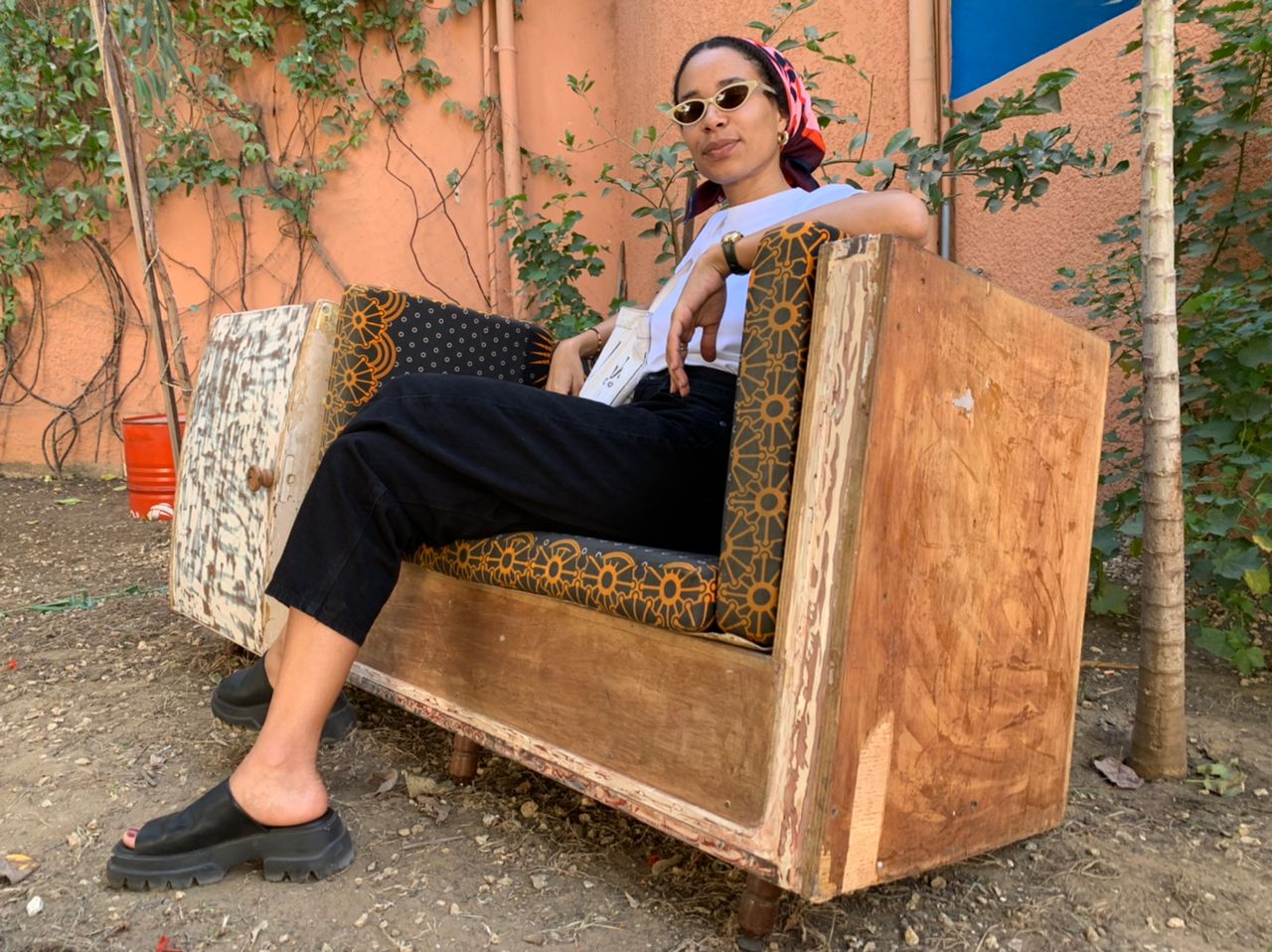 Marie-Yemta Moussanang  
Marie-Yemta Moussanang is an independent franco-Chadian researcher and entrepreneur. She produces the podcast "Afrotopiques" that documents the metamorphosis of emancipation from a south perspective. As a graduate in political science, contemporary philosophy, and creative industries, she works between Paris, Dakar, N'Djamena and Bamako. She develops RADIOBOUGOU, a "Maison d'édition d'Oralités" based in Sahel, to accompany the emergence of natif podcasts in Sub-Saharan Africa, and to promote the circulation of emancipatory knowledge. She teaches at Sciences Po Paris.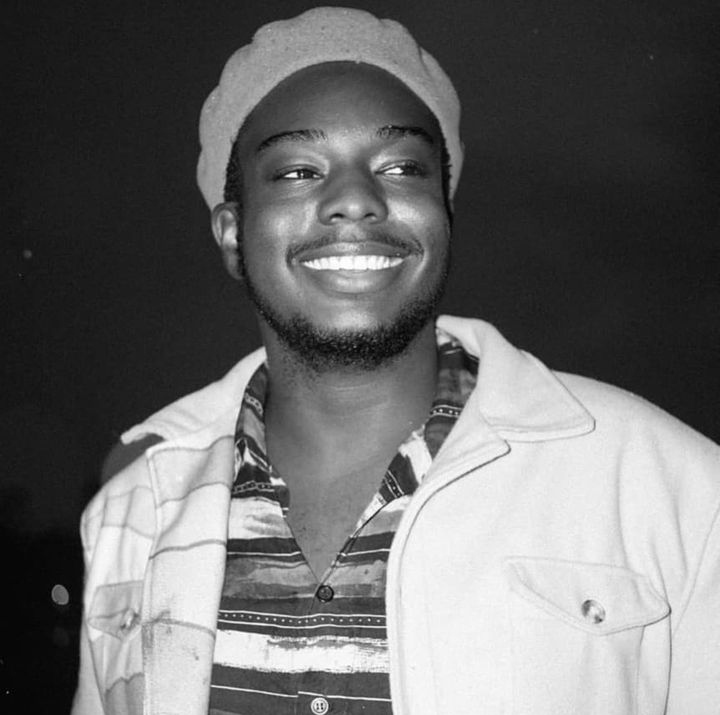 Kensley Jules
A former student of CinéFabrique, Kensley Jules is passionate about writing in all its forms. He is a laureate of the Beaumarchais-SACD grant in the sonic fiction category for "Bloc noir." He was selected for the Paper to Film x Audible call for applications in the historical sonic fiction category. He was also selected in various festivals, including Festival l'Ecrit à l'Ecran, Valence Scénario, Tomorrow's Stories, New Images, INA, Series Mania Forum. He is currently editing a pilot episode of the fantastic audio series "Bloc noir" and is working on two horror audio series for the platform BLYND of Anatole Studio.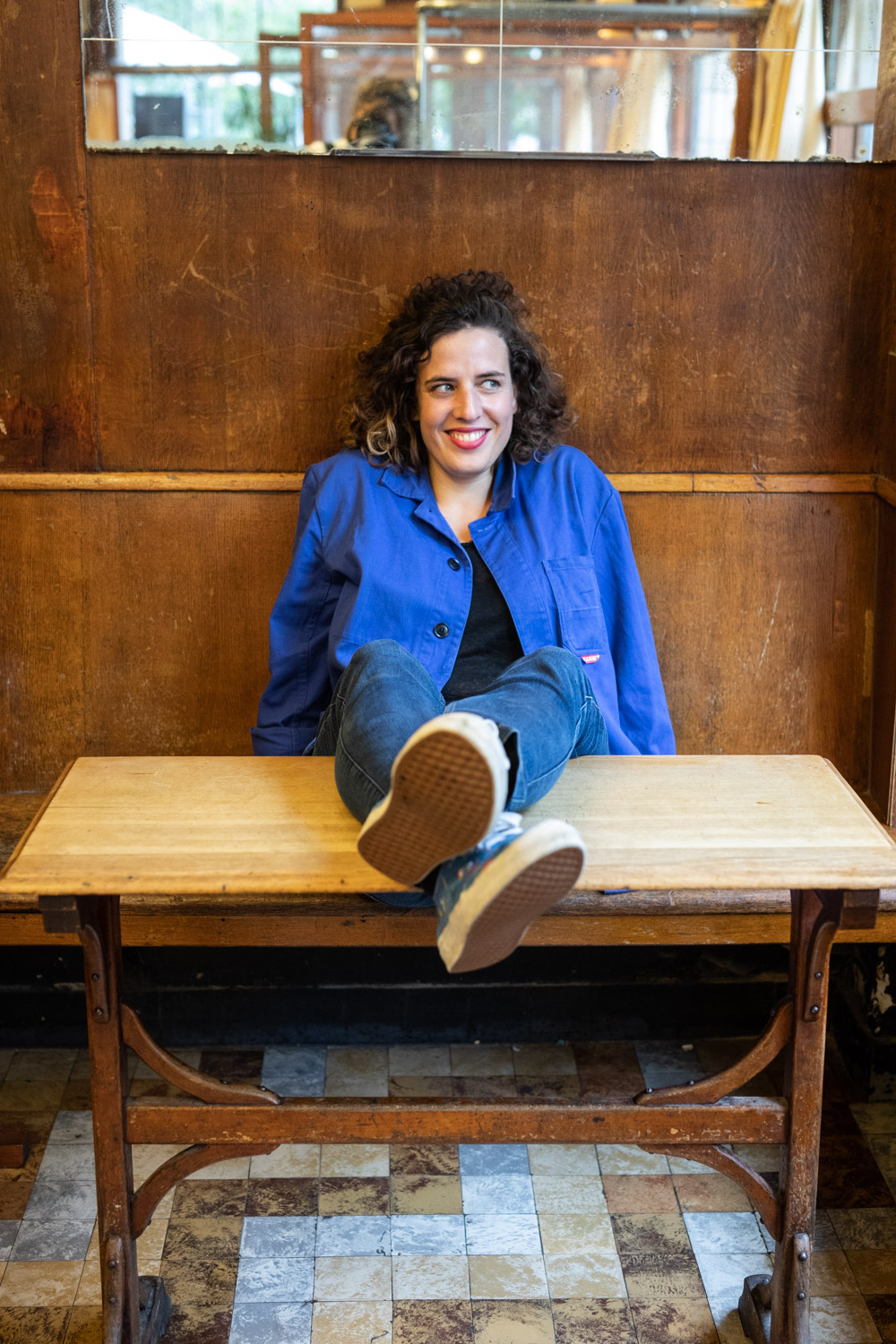 Caroline Gillet  
Caroline Gillet has been making documentaries for the French national public radio "France Inter" for the last 15 years. Her work focuses on topics related to society, intimacy, and transmission between generations and cultures. Her latest podcast, 'Inside Kabul' -adapted into a 30-minute animation film for France Televisions and BBC- was constructed with hundreds of voice notes sent by two young Afghan women after the takeover by taliban. Before that, she was in a charge of a weekly documentary radio program called "Foule Continentale". Caroline also produced the daily live radio program "Tea Time Club" (adapted for France 4) and the mini podcast serie "À ton âge". Besides radio, Caroline co-created "RADIOLIVE", a documentary show on stage that toured for 7 years. She wrote a book for Actes Sud, worked on the podcast "Transfert" and "Entre" by Slate and directed a documentary film, "Les mères intérieures," for France 3 on the decision to have children or not. She teaches radio reporting at the University of Louvain.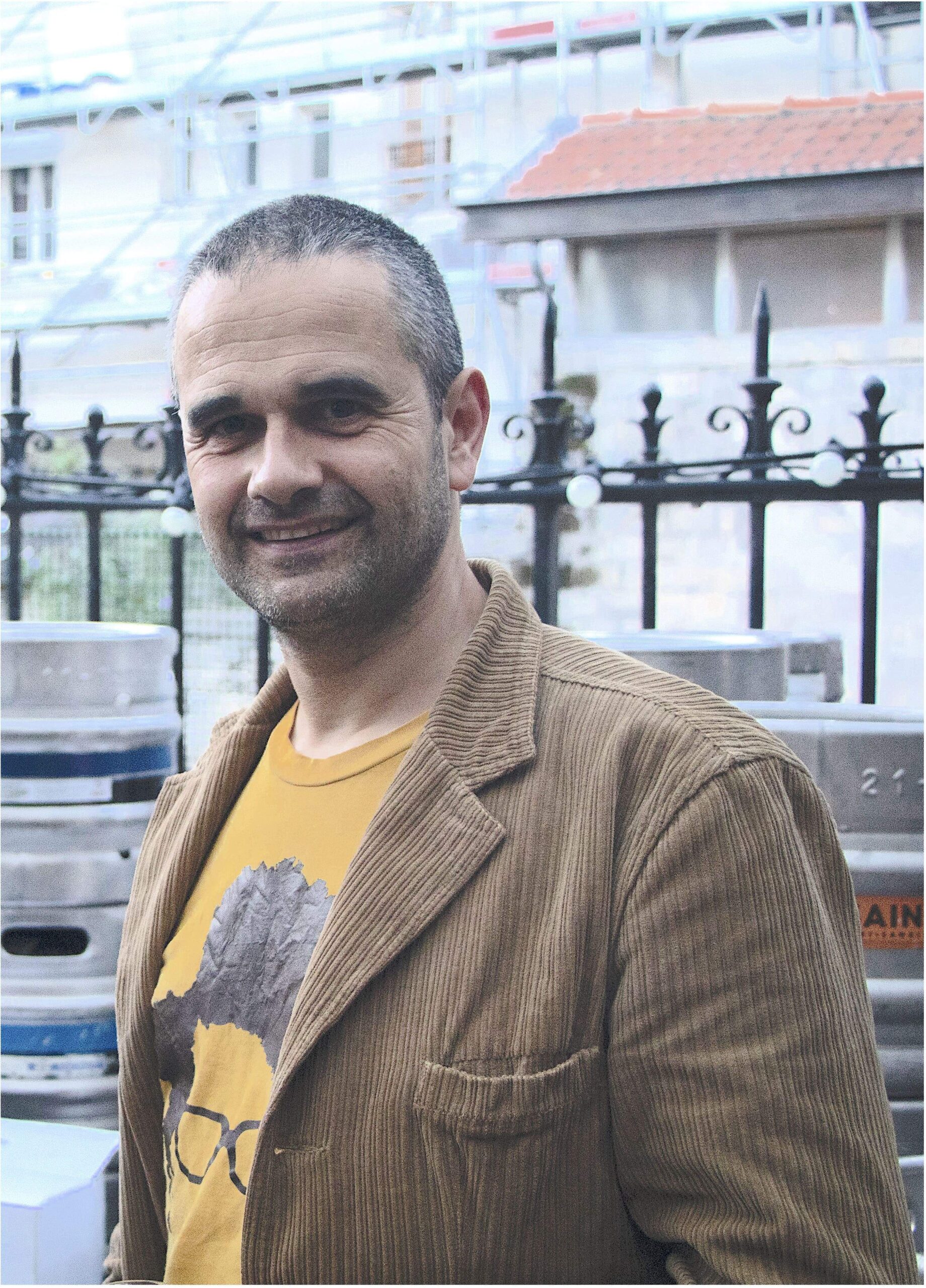 Vincent Hazard  
Following a career in sound design for films in France and the United-Kingdom (alongside directors such as Costa-Gavras, Stephen Frears, or Luc Besson), Vincent Hazard becomes a TV and radio writer and producer after a training at the Femis screenwriting workshop. He writes for "Affaires sensibles," and distinguishes himself through series like "Panda la voix du Djihad" and "22 millions" on the Bygmalion affair. He is a laureate of the 2022 Prix fiction radio of the SACD.
Contact:
Camille Jeanjean, New Media Officer – camille.jeanjean@villa-albertine.org
Jalalle Essalhi, Film, TV & New Media Assistant – jalalle.essalhi@villa-albertine.org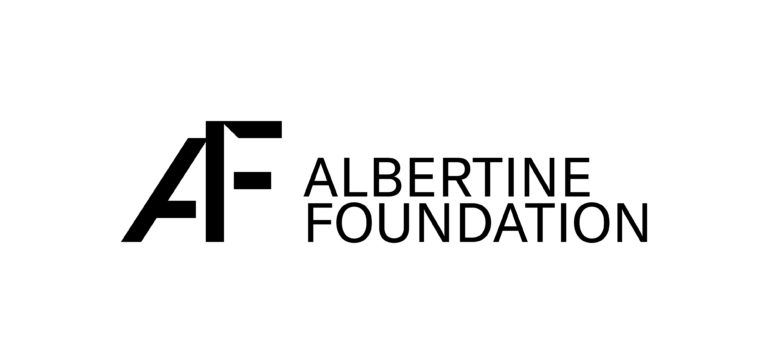 Previously known as FACE Foundation, Albertine Foundation is an American nonprofit organization dedicated to supporting French-American relations through innovative cultural and educational projects. In partnership with the Cultural Services of the French Embassy in the United States, Albertine Foundation promotes artistic, literary, and educational exchange and collaboration between creative professionals from both countries. With additional corporate, foundation, and individual support, Albertine Foundation administers grant programs in the performing and visual arts, cinema, translation, and secondary and higher education, while providing financial sponsorship to French-American festivals and other cultural initiatives. Albertine Foundation focuses on new and recent work of living artists and the promotion of bilingualism and the French language.

Spotify transformed music listening forever when it launched in 2008. Discover, manage and share over 70 million tracks, including more than 2.9 million podcast titles, for free, or upgrade to Spotify Premium to access exclusive features for music including improved sound quality and an on-demand, offline, and ad-free listening experience.
Today, Spotify is the world's most popular audio streaming subscription service with 365m users, including 165m subscribers, across 178 markets.

Radio France, France's leading radio group has started writing its story with podcasting since 2005: a company designed around and for audio in tune with the times and in tune with users. Radio France has been a pioneer in podcasting and is now the leading producer of podcasts in France. In 2022, its podcasts reached an unprecedented number of listenings, exceeding the one billion mark – a number twice as high as in 2017 -. Its abundant catalogue of over 1.5 million podcasts, available free of charge on its mobile application, is both the digital continuity of its radio stations and a space of great freedom, creativity and innovation in sound. The development of podcasts thus constitutes an additional space for the emergence of new talents, which Radio France has been supporting for several years: artists, authors, musicians and actors who are participating in the renewal of the audio formats and sound writings that will shape the radio of tomorrow.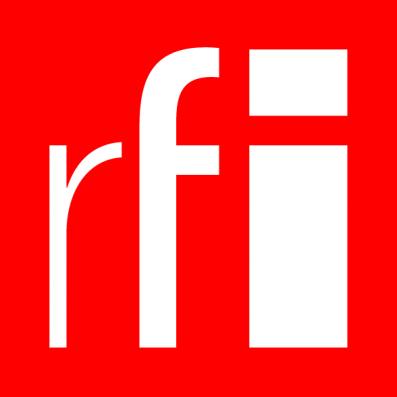 RFI (France Médias Monde)
RFI is a French news public radio station that broadcasts worldwide in French and in 16 other languages. RFI is part of France Médias Monde, which comprises the news channels France 24 (in French, English, Arabic, and Spanish) and the Arabic-language radio station Monte Carlo Doualiya (MCD).
Every week, RFI, France 24, and MCD broadcast worldwide and attract 260 million viewers, listeners, and users on digital environments, offering comprehensive coverage of world events, with a focus on cultural diversity and contrasting viewpoints.
Through their mission to reach listeners across all continents and as part of a global digital strategy, those outlets develop a multilingual podcast experience for the streaming of their programs and access to original audio formats.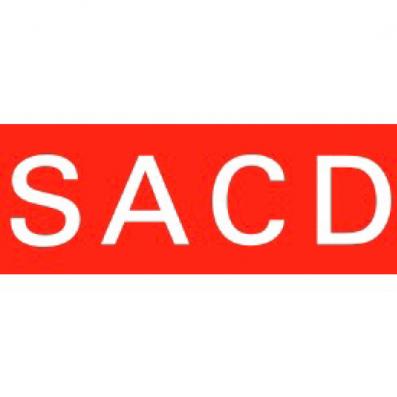 Society of Dramatic Authors and Composers (SACD)
The SACD is the oldest authors' society in the world. Founded by Beaumarchais in 1777, the society is owned by its author members. It represents more than 60,000 authors in the cinema, audiovisual, digital creation, podcast and performing arts sectors. The SACD manages and defends their rights collectively, provides them with numerous services, offers them workspaces, advises them in their access to their social rights or matters related to their author status… SACD also supports contemporary creation and the distribution of works, thanks to the "private copy remuneration" system.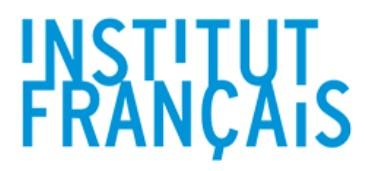 The Institut français is responsible for France's international cultural program. Supervised by both the Ministry for Europe and Foreign Affairs and by the Ministry of Culture, it promotes French culture abroad through cultural exchange initiatives. Operating in a space where the arts, intellectual exchange, cultural and social innovation, and linguistic partnerships interact and intersect, it is also responsible for promoting the French language and the sharing of works, artists, and ideas all over the world. The Institut français is one of Villa Albertine's main French partners.
Institut National de l'Audiovisuel (INA)
The Institut National de l'Audiovisuel – INA, a model unique in the world, is a media rich of 80 years of TV, radio and web Heritage. With more than a billion videos viewed every year, it archives, preserves, digitizes and gives access to all audiences one of the richest audiovisual libraries. INA produces and distributes original works, provides content to journalists, directors and experts, trains student and professional communities, develops an ambitious research and innovation activity. In a context of change, the Institute participates in the reinvention of the audiovisual and digital ecosystem by deploying expertise that makes it a distinctive medium, anchored in long time and memory, concerned to transmit knowledge and know-how of which it is the depositary.
Sign up to receive exclusive news and updates