Screening of "Quartiers Lointains" followed by a Q&A with the Filmmakers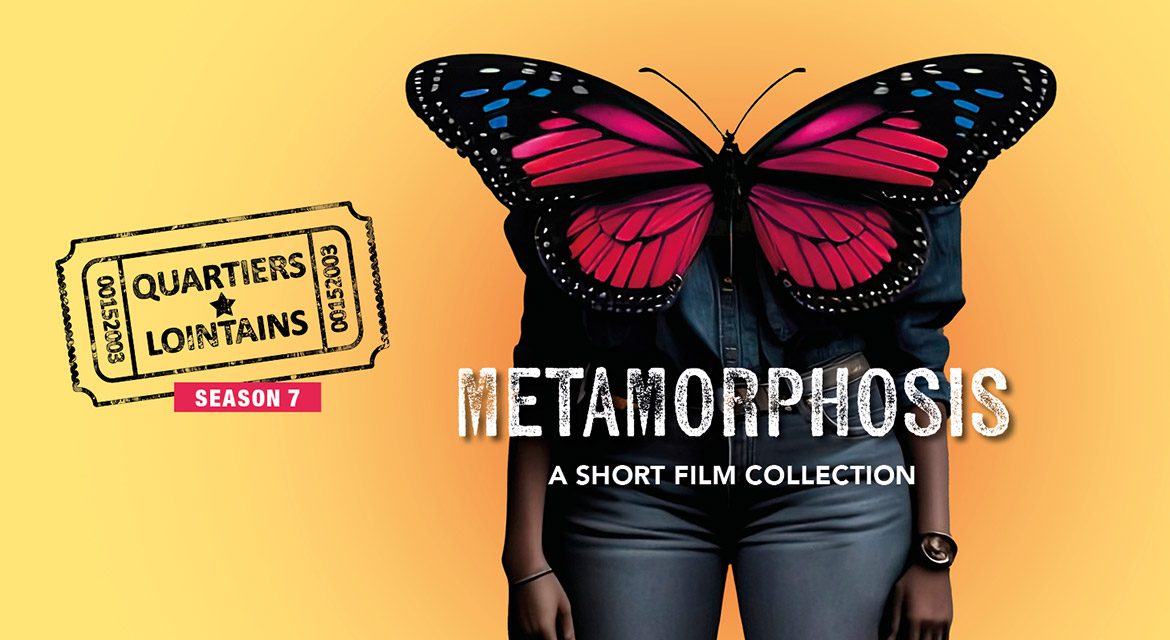 Webster University
East Academic Building
Room 102
Saint Louis, MO, 63119
October 24, 2023 | 2:00 - 5:00 pm
The Centre Francophone at Webster University invites you for the screening of 4 back-to-back short films from the new season of Quartiers Lointains, a touring, short film program which has highlighted PanAfrican and French multicultural filmmakers since 2013.
Quartiers Lointains : Metamorphose(s) is a touring, short film program, which has highlighted PanAfrican and French multicultural filmmakers since 2013. Founded by French-Burkinabè film critic and distributor Claire Diao with support by filmmaker Alice Diop, the Quartiers Lointains program come to Webster University in Saint Louis (MO) with four new, inspiring short films, and a virtual Q&A with Claire Dao and Aude N'Guessan Forget. Movies will be screened in French with English subtitles.
How can we best exist in societies that are both ours and yet other? How to best navigate institutions that are not always equipped to deal with the issues we face? How to find mystical or rational remedies to heal our wounds? These are questions that traverse the African diasporas. The transformations that exile, having to adapt to new cultures, sickness, or pain subject us to are often minimized and rarely represented on the screen. Captured in documentary, animation, and fiction short films, our collection shines a light on these physical and psychic metamorphoses.
Directed by Fan Sissoko. Animation, 4 minutes.
A young Black woman goes swimming in the Iceland Sea and meditates on raising a child in a country where she remains a foreigner. As she enters the icy waters, she relives periods of her traumatic pregnancy and postnatal depression before her swimming becomes more fluid. Surrounded by nature where she faces her fears, she can now embark on a process of healing her wounds.
BULLES D'AIR (2018) Directed by Daouda Diakhaté. Fiction, 31 minutes.
After a long stay in a psychiatric hospital, thirty-year-old Omar returns to the neighborhood where he lives with his father and little sister. All he is interested in is news of Ania, his ex-girlfriend.
ANANSI (2022) Directed by Aude N'Guessan Forget. Fiction, 20 minutes.
Eden, an Afro hairdresser, tries to simply get over her recurrent stomach pains. Not really heard by the doctors, she tries to find a remedy herself. But when the pain gets too great to bear, her daily life becomes impossible.
About the Directors
Claire Diao is a French-Burkinabè film critic and distributor. She founded the short film program Quartiers Lointains in 2013, co-founded the Pan-African film critic magazine AWOTELE in 2015, and has been the CEO of the Pan-African distribution company Sudu Connexion since 2016.
Aude N'Guessan Forget is the writer and director of Anansi. She first trained as an actor. In 2017 she turned to directing, working with women learning French at the Graines de Soleil theater company, housed in the Lavoir Moderne in Paris. At the same time, Aude began writing her own projects and followed a screenwriting course at iCIFAP in 2019. She participated in the FEMIS film school Residency program to train as a director. She is currently developing her first fiction feature.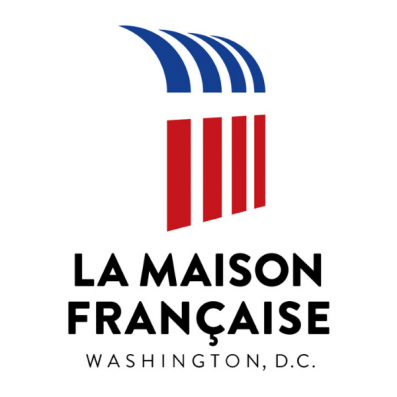 Unique among French diplomatic missions, La Maison Française at the Embassy of France in Washington, D.C., offers an environment that encourages friendly relations between states, promotes outreach and cultural events, and serves as a center for professional and educational activities.
Sign up to receive exclusive news and updates