FIAF announces the 2023 edition of Animation First!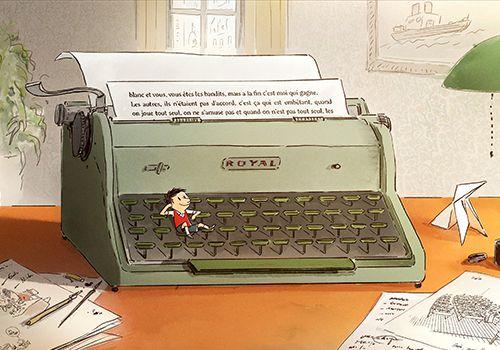 FIAF French Institute Alliance Française
22 E 60th St #1077
New York, US 10022
Friday, January 27–Sunday, January 29
FIAF is delighted to present the sixth edition of Animation First, the only U.S. festival dedicated to showcasing the legacy and innovation of French animation!
Curated by Delphine Selles-Alvarez, FIAF Film Curator, and Chloé Dheu, FIAF Film Coordinator, the 2023 program will comprise of seven feature-length films (including four U.S. and three NY premieres), six short film programs with over 65 new shorts (including eight U.S. and 12 NY premieres), filmmaker conversations, "Work in Progress" presentations, a selection of video games and AR-VR experiences, an exhibition of Jean-Jacques Sempé's iconic works, the third annual US & French Students Short Film Competition, the first ever Animation Jam, and more. This year's Guest of Honor is Anca Damian, award-winning screenwriter and one of the most creative filmmakers working today.
Learn more about the festival here and view the complete program here.
Sign up to receive exclusive news and updates