Vertigo of Color: Matisse, Derain and the Origins of Fauvism
Metropolitan Museum of Art
1000 Fifth Avenue
New York City, United States 10028
October 13, 2023 - January 21, 2024
A result of a collaboration between the Metropolitan Museum of Art, NYC, and the Museum of Fine Arts, Houston, the exhibition "Vertigo of Color: Matisse, Derain and the Origins of Fauvism" emphasizes as never before the legacy of the summer of 1905 which happened to be a turning point in the careers of these two major artists of the 20th century.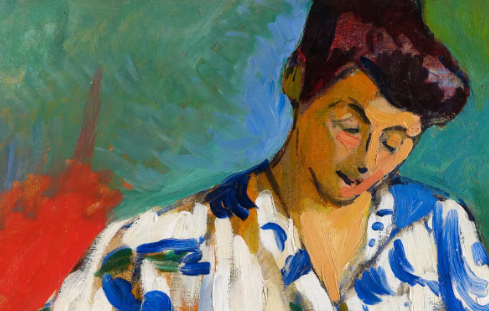 Over an intense nine weeks in the summer of 1905 in the modest fishing village of Collioure on the French Mediterranean, Henri Matisse and Andre Derain embarked on a partnership that led to a wholly new, radical artistic language later known as Fauvism. Their daring, energetic experiments with color, form, structure, and perspective changed the course of French painting; it marked an introduction to early modernism and introduced Matisse's first important body of work in his long career. With this new direction in painting, Matisse and Derain manipulated color in radical ways—nature took on hues responding to the artists' sensations rather than reality. At the Salon d'Automne in 1905, when Matisse and Derain unveiled their controversial canvases, a prominent French journalist labeled them "les Fauves," or wild beasts.
This unprecedented exhibition devoted to Derain and Matisse examines the paintings, drawings, and watercolors of the two artists through sixty-five works on loan from national and international museums. It will be presented at the Metropolitan Museum of Arts from October 13, 2023, to January 21, 2024, then at the Museum of Fine Arts, Houston.
Sign up to receive exclusive news and updates