Screening of the French-American documentary "Homelessly in Love"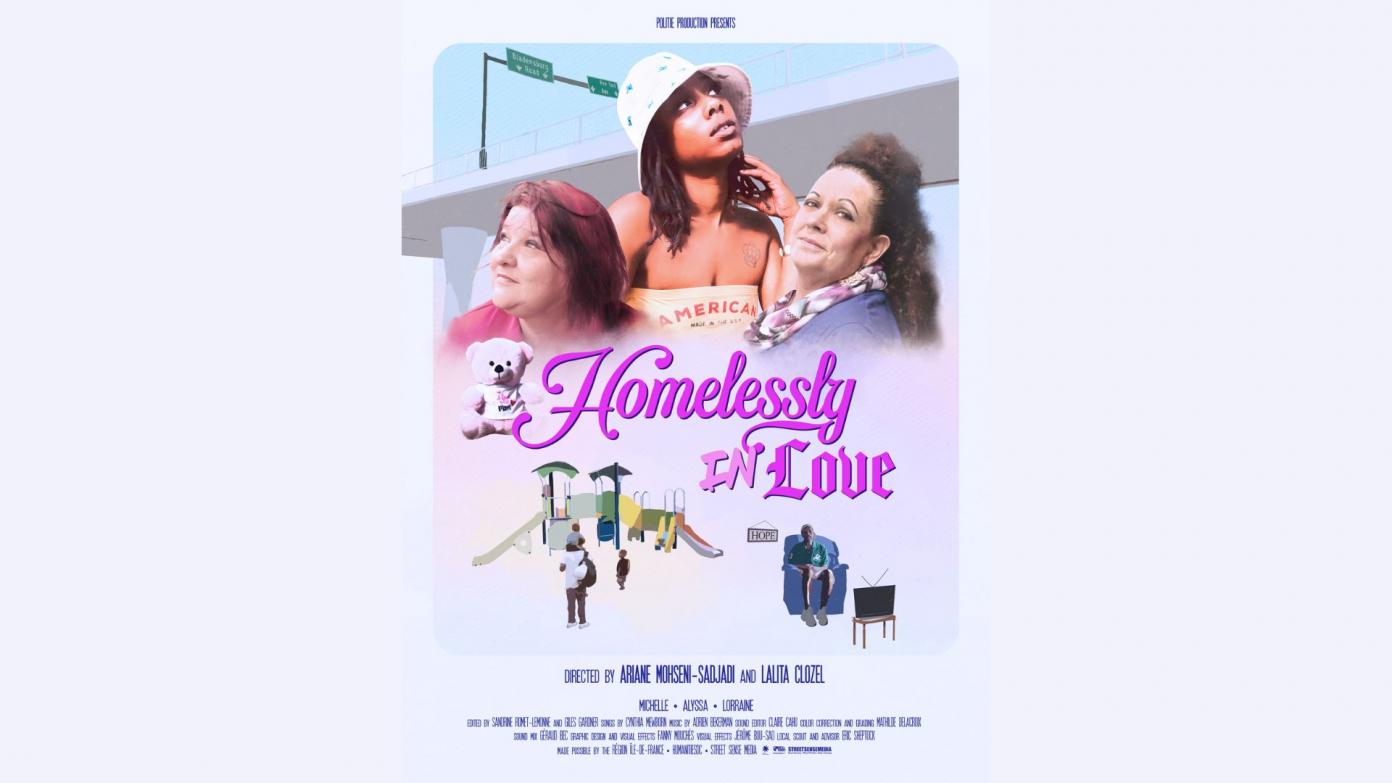 E Street Cinema
555 11th Street NW
Washington, US 20004
May 18th, 2023 | 7pm
Join us for the free screening of the French-American documentary "Homelessly in Love"
We invite the French community to an exclusive screening of Homelessly in Love, a Franco-American feature film shot over five years in the District of Columbia. Featuring three charismatic heroines, Homelessly in Love addresses issues of femininity, parenthood and domestic violence on the margins of American society. This exceptionally intimate documentary takes viewers on a four-year journey into the daily lives and relationships of Alyssa, Michelle and Lorraine, three women who are living in unstable housing situations.
 
For Ariane Mohseni-Sadjadi and Lalita Clozel, French documentary filmmakers now based in Paris, this first feature film was a learning experience. The stories passed on by Michelle, Alyssa and Lorraine convinced them to leave our respective careers in finance in London and as journalists at the Wall Street Journal to fully embark on documentary filmmaking. 
 
We invite you to come to this private screening, which will take place on May 18th at 7pm at the E Street Cinema in the presence of the three protagonists and the directors. Don't forget to sign up ! 
Sign up to receive exclusive news and updates