Jacques Rivette's Up, Down, Fragile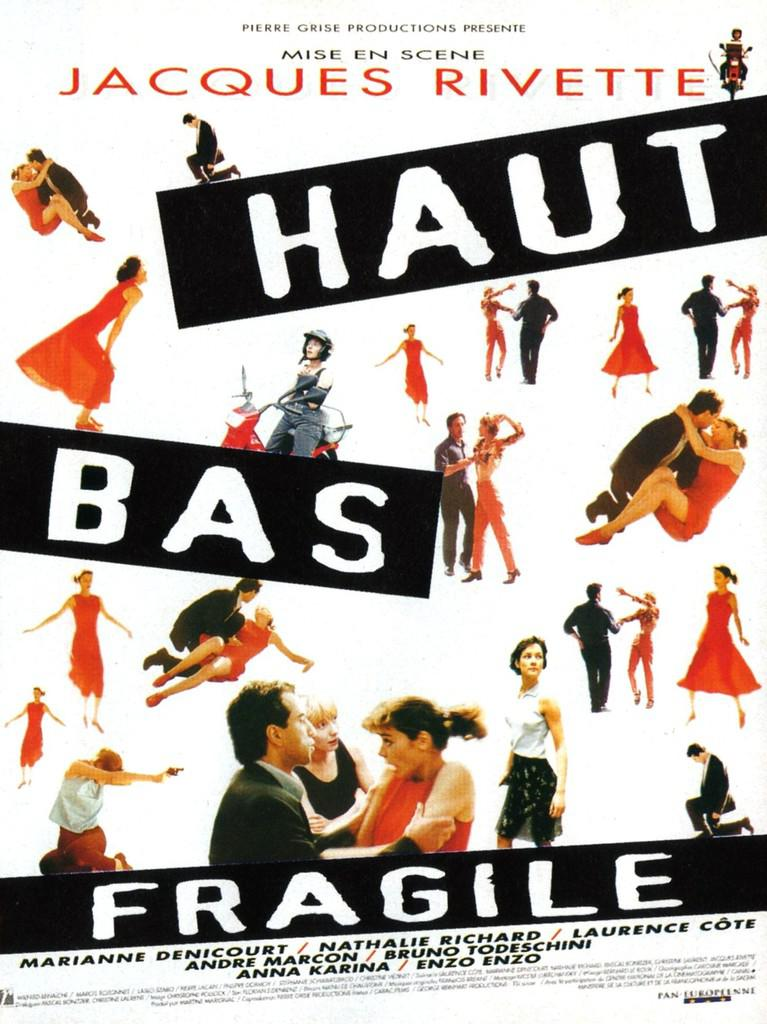 Mezzanine at 2220 Arts + Archives
2220 Beverly Blvd
Los Angeles, US 90057
March 15, 2023 | 7pm
Mezzanine presents Jacques Rivette's Up, Down, Fragile, Los Angeles premiere of a new 2K restoration!
One of French master Jacques Rivette's most gentle and enchanting films, this summer romance-musical is inspired by the taxi-dance halls of 1920s and 1930s America, where gentlemen would visit and pay to dance with "a bevy of pretty, vivacious, and often mercenary" women. The women in question are the upper-class Louise (Marianne Denicourt), recently awakened from a coma; Ninon (Nathalie Richard), a street-smart parcel courier; and Ida (Laurence Côte), a university librarian in search of her birth mother. As Rivette typically weaves mysterious plot threads through vérité Parisian streets, he also revels in the full physicality and vulnerability of his actresses, who have never been better—and who, in lovingly amateurish fashion, collaborated on much of the film's original music (and dialogue) themselves. 
35 mm, color, 169 min. Director: Jacques Rivette. Screenwriters: Laurence Côte, Marianne Denicourt, et al. France, Switzerland. 1995. 
Click here for more information! 
Sign up to receive exclusive news and updates