AFI European Union Film Showcase Is Back!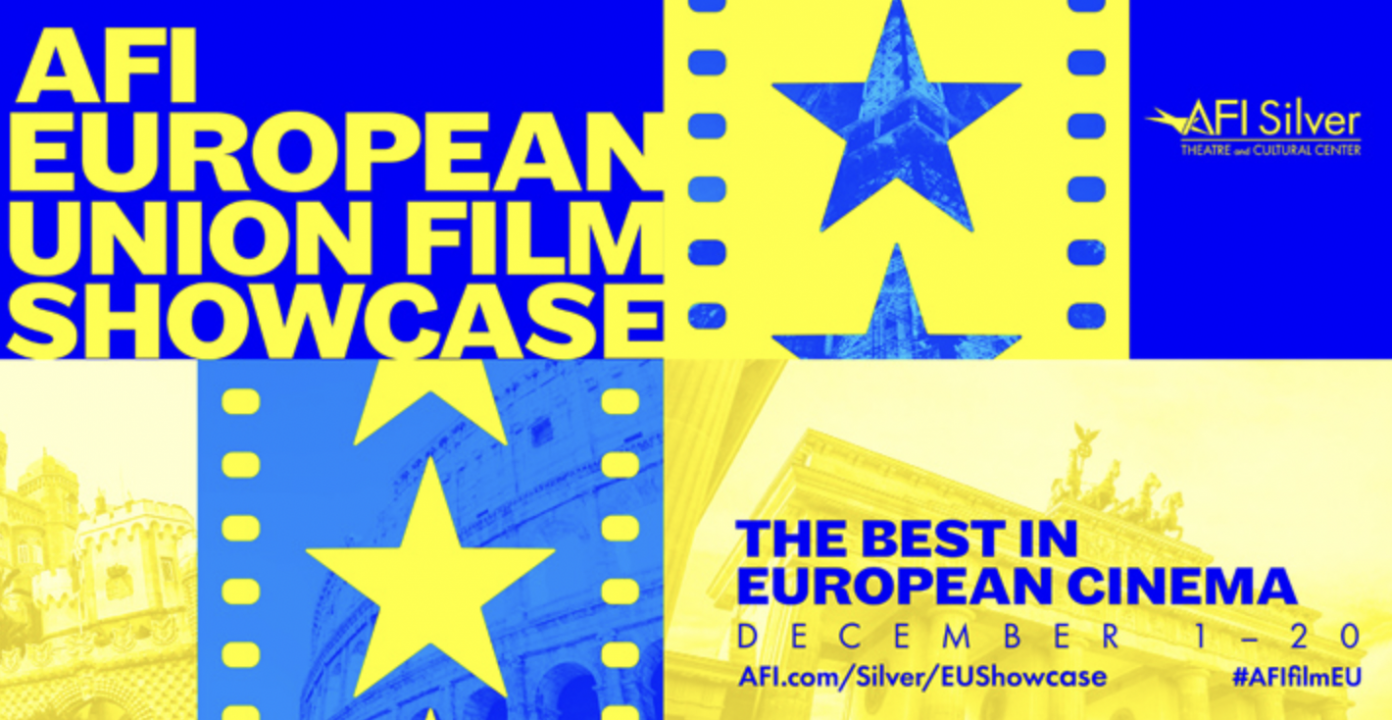 American Film Institute
4101 Reservoir Rd NW
Washington, US 20007
December 1-20
Now in its 35th year, the AFI European Union Film Showcase continues its tradition of bringing the best in European cinema to Washington, DC-area audiences. This year's lineup features 56 films representing all 27 EU member states, including 11 French features!
From debut works by up-and-coming talents and new works by leading auteurs, discover an impressive line-up of French films:
MOTHER AND SON (2022) [UN PETIT FRÈRE]
Fri, Dec. 2, 2:15 p.m.; Sat, Dec. 3, 4:00 p.m.; Mon, Dec. 5, 6:45 p.m.
Annabelle Lengronne gives a powerful performance as Rose, a headstrong woman who moves from Abidjan to Paris in the '90s with her two sons Jean and Ernest (another two sons remain back in Côte d'Ivoire). Sharing space in a cramped apartment with her relatives, Rose spurns the advances of neighbor and would-be suitor Julius Caesar (Jean-Christophe Folly) and instead begins a relationship with married Frenchman Thierry (Thibaut Evrard). The latest film from writer-director Léonor Serraille (MONTPARNASSE BIENVENÜE, winner of the 2017 Camera d'Or at Cannes) traces the ups and downs in a strong woman's adventurous life, and her two young boys' sometimes unconventional journey to manhood in her company.
Official Selection, 2022 Cannes Film Festival. DIR/SCR Léonor Serraille; PROD Sandra da Fonseca. France, 2022, color, 116 min. In French with English subtitles.
ONE FINE MORNING (2022) [UN BEAU MATIN]
Fri, Dec. 2, 6:45 p.m.; Sun, Dec. 4, 3:15 p.m.
The many facets of one woman's identity are expertly explored in Mia Hansen-Løve's (BERGMAN ISLAND, THINGS TO COME) deeply personal drama about a mother, daughter, sister and lover at a crossroads. A luminous Léa Seydoux (BLUE IS THE WARMEST COLOR) stars as Sandra, a professional translator, widowed young mother to an eight-year-old and daughter of a father (Pascal Greggory) suffering from a neurodegenerative disease. When Sandra reconnects with an old friend (Melvil Poupaud), an unhappily married father, their friendship soon blossoms into a passionate affair, putting further wrinkles in an already complex familial and emotional situation. At the same time, Sandra mourns the loss of the relationship she once had with her father, unites with her mother and sister to fight for the care he requires and sees hope in her young daughter and her new relationship. Finely observed and nuanced, Hansen-Løve's empathetic portrait captures the whirlwinds of joy and pain, hope and despair, love and resentment that make up the moments of a life. Winner, Directors' Fortnight – Label Europa Cinemas, 2022 Cannes Film Festival.
Official Selection, 2022 Telluride, Toronto and San Sebastián film festivals. DIR/SCR Mia Hansen-Løve; PROD Philippe Martin, Gerhard Meixner, David Thion. France, 2022, color, 112 min. In French with English subtitles.
U.S. Premiere
THE ORIGIN OF EVIL [L'ORIGINE DU MAL]
Sat, Dec. 3, 7:15 p.m.; Thurs, Dec. 8, 7:00 p.m.
Laure Calamy (CALL MY AGENT!) gives a wickedly brilliant performance as Stéphane, a fish factory worker who's waiting for her lover (Suzanne Clément) to complete her jail sentence. Having struggled all her life, Stéphane decides that now is the time to reach out to Serge (Jacques Weber), the wealthy married man who fathered her out of wedlock. The now aging and ill man proves to be receptive to the adult daughter he never knew, but Stéphane discovers the family around him to be a vipers' nest, angling for the old man's inheritance and suspicious of this new interloper. Written and directed by Sébastien Marnier, this twisty thriller harkens back to the work of Agatha Christie and Patricia Highsmith, with a stylish air of intrigue and sensual visuals that bear comparison to screen masters Claude Chabrol and Pedro Almodóvar.
Official Selection, 2022 Venice, Toronto and London film festivals. DIR/SCR Sébastien Marnier; PROD Caroline Bonmarchand. France/Canada, 2022, color, 125 min. In French with English subtitles.
THE FIVE DEVILS [LES CINQ DIABLES]
Sun, Dec. 4, 7:20 p.m.; Mon, Dec. 5, 4:45 p.m.; Thurs, Dec. 8, 9:30 p.m.
Growing up in a picturesque Alpine valley, young Vicky (Sally Dramé) senses that the marriage between her swim instructor mother Joanne (Adèle Exarchopoulos) and firefighter father Jimmy (Moustapha Mbengue) may be on the rocks. She is also becoming aware of her supernatural sense of smell, which allows her a kind of second sight. When her long-lost aunt Julia (Swala Emati) arrives unannounced, the tension between her parents ratchets up even higher. A mysterious potion Julia gifts to Vicky takes her on a perilous journey into the past, where she uncovers long-held secrets about her parents' tangled love lives. The second directorial feature from Léa Mysius (AVA), a screenwriter on films for Jacques Audiard, Claire Denis and Arnaud Desplechin, is a twisty, supernatural drama that examines small-town racism, homophobia and the ways in which we manage to contain — for a time — memories of the past. "[A] multiracial, bisexual, small-town love triangle meets the mind of M. Night Shyamalan." – The Hollywood Reporter.
Official Selection, 2022 AFI FEST, Cannes and Fantastic Fest film festivals. DIR/SCR Léa Mysius; SCR Paul Guilhaume; PROD Jean-Louis Livi, Fanny Yvonnet. France, 2022, color, 95 min. In French with English subtitles.
Sun, Dec. 4, 9:20 p.m.; Wed, Dec. 7, 9:20 p.m.
A fresh, feminist take on the familiar tale of a woman trying to make it a man's world, French filmmaker Lola Quivoron's fiery narrative feature debut is an action-infused genre mashup about a young woman from the Parisian banlieue who sets her sights on joining the city's underground world of "rodeos" — illegal gatherings where dirt bike riders show off their death-defying speed and stunts. Fiercely independent Julia (breakout star Julie Ledru, a real-life dirt bike rider Quivoron found on Instagram) is a loner motorbike fanatic who uses street smarts and wit to steal bikes from clueless online sellers. When she joins a dirt bike crew that doubles as a crime ring, flipping stolen vehicles for an imprisoned gangster, she finds a chosen family. But in striving to prove herself to the exclusively male group, she is faced with escalating demands that will make or break her place in the community. Blending high-octane action sequences with a social realist aesthetic that echoes the work of the Dardenne brothers and an effortless cool that evokes Nicolas Winding Refn, RODEO announces a bold new voice in French cinema. Winner, Jury Coup de Coeur – Un Certain Regard, 2022 Cannes Film Festival. Winner, Golden Puffin, New Visions Award, 2022 Reykjavík International Film Festival.
Official Selection, 2022 Hamptons and London film festivals. DIR/SCR Lola Quivoron; PROD Charles Gillibert. France, 2022, color, 102 min. In French with English subtitles.
Fri, Dec. 9, 4:45 p.m.; Sun, Dec. 11, 12:50 p.m.; Thurs, Dec. 15, 4:45 p.m. 
A Capra-esque tale (complete with a Christmas setting) about a soon-to-be-orphaned adolescent seeking an audience with the icon she's chosen to be her adoptive mother, writer/director Maïmouna Doucouré's (CUTIES) sophomore feature dismantles boundaries of status and decorum and celebrates the power of self-determination. A 15-year-old girl with a blonde afro, Coke-bottle glasses and an innate disregard for social niceties, Hawa (Sania Halifa) is not a typical Parisian teen. Maminata (famed Malian singer Oumou Sangaré), her grandmother and sole guardian, is terminally ill and has yet to secure a new family for her granddaughter. Luckily, Hawa has come up with a perfect solution to their problem. Michelle Obama is visiting Paris and has stated publicly that she misses her daughters, who are now adults and have moved out. Clearly, the former first lady should adopt Hawa. Hawa simply needs to let her know. Over the course of the film, the fearless and determined Hawa ambushes entourages and security details in a concert hall, an embassy, a hospital and an airport, befriending unexpected celebrities along the way — singer-songwriter YSEULT among them — who recognize a fierce spirit in this scooter-riding stalker. But Hawa only has eyes for Obama. Doucouré subtly alternates between seeing events through Hawa's inner world and directing a thoughtful gaze on a young woman's audacious quest for home and belonging.
DIR/SCR Maïmouna Doucouré; SCR Alain-Michel Blanc, David Elkaïm; SCR/PROD Zangro. France, 2022, color, 104 min. In French and Bambara with English subtitles. NOT RATED. Recommended for ages 8+
2023 Oscar® Selection, France  
Sat, Dec. 10, 7:15 p.m.; Thurs, Dec. 15, 6:45 p.m.
Award-winning documentarian Alice Diop (WE) makes a remarkable narrative debut with this tense psychological portrait, which combines the constructs of courtroom drama and true crime with a layered examination of motherhood, womanhood and race in postcolonial France. Based on a 2013 case of alleged infanticide, the film takes place within a courtroom in the small town of Saint Omer, where Rama (Kayije Kagame), an academic and novelist working on a contemporary retelling of the ancient Medea myth, observes the trial of Laurence Coly (Guslagie Malanda, MY FRIEND VICTORIA), a young Senegalese woman accused of abandoning her 15-month-old daughter to the tide on a beach in northern France. As the complex story of the accused woman is gradually revealed, Rama — pregnant with her first child — is forced to confront her own family history, her difficult relationship with her mother, who herself immigrated from Senegal as a young woman, and her fears about impending motherhood. With a script based largely on court transcripts, including a showstopping summation by the case's defense lawyer, Diop crafts a gripping, rigorous and reorienting account of an incomprehensible act that blurs the line between observer and subject to explore the limits of empathy and the double-edged sword of maternity. Winner, Silver Lion Grand Jury Prize, Luigi De Laurentiis Lion of the Future for Best Debut Film and Edipo Re Award, 2022 Venice Film Festival.
Official Selection, 2022 AFI FEST, Toronto, New York, Busan, London and Chicago film festivals. DIR/SCR Alice Diop; SCR Amrita David, Marie Ndiaye; PROD Toufik Ayadi, Christophe Barral. France, 2022, color, 122 min. In French with English subtitles.
THE NIGHT OF THE 12TH [LA NUIT DU 12]
Sat, Dec. 10, 9:30 p.m.; Mon, Dec. 12, 7:00 p.m.; Wed, Dec. 14, 9:00 p.m.
"There is something seriously amiss in the relationship between men and women." Walking home late at night in her picturesque Grenoble town, Clara Royer (Lula Cotton-Frapier), a free-spirited young woman, is accosted and set aflame by a dark-clad attacker. Obsessive police detectives (Bastien Bouillon, Bouli Lanners and Mouna Soualem) work the case over the next several years, uncovering a complex web of Clara's past lovers. Many of them fit the profile as suspects and some have secrets to keep, but none can be implicated in her murder. Based on a real-life unsolved case, the latest film from writer/director Dominik Moll and screenwriter Gilles Marchand (WITH A FRIEND LIKE HARRY…) is a gripping police procedural and a searing indictment of a society plagued by callousness and violence against women.
Official Selection, 2022 Cannes Film Festival. DIR/SCR Dominik Moll; SCR Gilles Marchand, from the book by Pauline Guéna; PROD Caroline Benjo, Barbara Letellier, Carole Scotta. France/Belgium, 2022, color, 114 min. In French with English subtitles.
U.S. Premiere 
REVOIR PARIS aka PARIS MEMORIES
Sun, Dec. 11, 8:15 p.m.; Thurs, Dec. 15, 7:00 p.m.
Virginie Efira (BENEDETTA, ELLE) gives a powerful and moving performance as a survivor of a mass shooting in a Paris restaurant. She suffers from an imperfect recollection of the events, made worse by an accusation by one of her fellow survivors that she committed an unforgiveable act of cowardice that night. Inspired by the November 2015 terrorist attack at the Bataclan nightclub, this fictionalized account from writer and director Alice Winocour (AUGUSTINE, DISORDER, co-writer of Deniz Gamze Ergüven's MUSTANG) examines the challenging road back to everyday life for survivors of such unthinkable acts of violence, as well as the fault lines where memory, trauma and emotion collide.
Official Selection, 2022 Cannes and Toronto film festivals. DIR/SCR Alice Winocour; PROD Isabelle Madelaine, Emilie Tisné. France, 2022, color, 105 min. In French with English subtitles.
Closing Night  – U.S. Premiere 
THE GREEN PERFUME [LE PARFUM VERT]
Sat, Dec. 17, 7:00 p.m.; Sun, Dec. 18, 12:45 p.m.
An actor dies on stage during a performance of Chekhov's "Ivanov" at La Comédie-Française in Paris, whispering the cryptic phrase "green perfume" to his castmate Martin (Vincent Lacoste). Could it be murder? Soon Lacoste is abducted and interrogated by the leader of a nefarious cabal, launching him on an international adventure of political intrigue from Paris to Brussels to Budapest, with bande dessinée artist Claire (Sandrine Kiberlain) becoming his enthusiastic investigative partner. The latest film from Nicolas Pariser (ALICE AND THE MAYOR) is a comic adventure that makes knowing nods to Hitchcock's NORTH BY NORTHWEST and Hergé's Tintin, alongside all-too-real current concerns over resurgent fascism.
Official Selection, 2022 Cannes Film Festival. DIR/SCR Nicolas Pariser; PROD Emmanuel Agneray. France, 2022, color, 101 min. In French with English subtitles.
French-Greek co-production
Sat, Dec. 3, 6:30 p.m.; Thurs, Dec. 8, 6:45 p.m.
Parisian couple Marina (Stacy Martin) and Jean (Vincent Dedienne) fly to Athens to visit Marina's Greek family. But the couple's plans to then have a quiet romantic getaway alone on the island of Sifnos in the Cyclades archipelago are upended when Marina's extended family decides to tag along. Written and directed by Greek-Swiss filmmaker Nafsika Guerry-Karamaounas, I LOVE GREECE blends romantic and family dramedy with an up-to-the-minute depiction of life in Greece amid ongoing economic recession and environmental catastrophes, revealing the bittersweet longing expats feel for the home they have left behind.
DIR/SCR Nafsika Guerry-Karamaounas; SCR Chloé Larouchi; PROD Pierre Cazenave-Kaufman, Fannie Pailloux. Greece/France, 2022, color, 92 min. In French and Greek with English subtitles.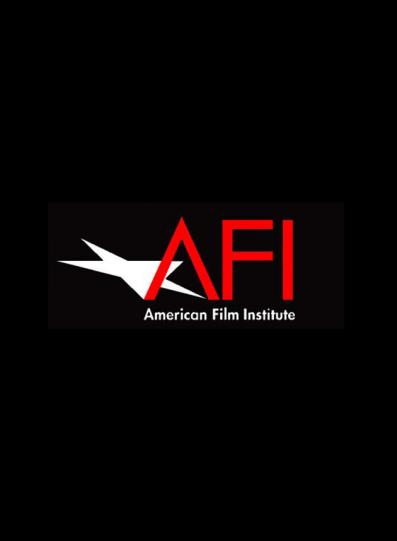 Created by the citizens of Montgomery County, Maryland, the AFI Silver Theatre and Cultural Center is dedicated to artists, educators and audiences of the world.
Sign up to receive exclusive news and updates